The Anaconda may be one of the most feared snake in the world, because of its large size and the role is played in monster movies. However it is rare to see snakes like an Anaconda attack humans. It is also rare to see them in South Africa as they are native to South America. Regardless, over the past few weeks I've been seeing more and more reports of Anacondas in South Africa. Around midday yesterday I received another report. Here it is.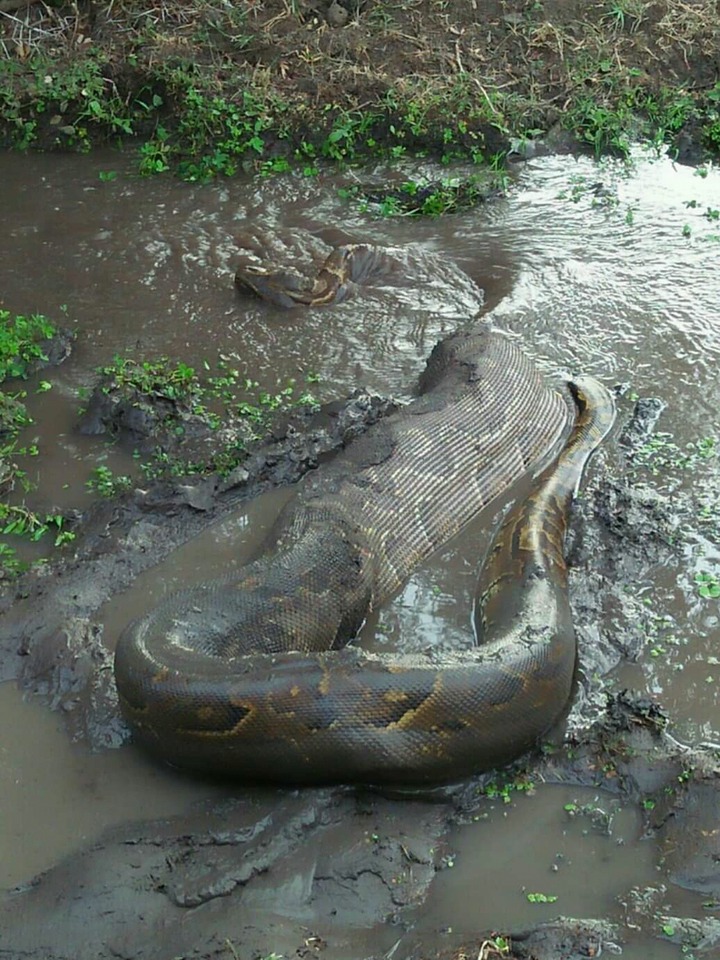 A large Anaconda was allegedly spotted in Kenya yesterday. The snake was spotted in the Meru National Park after it had had a large meal and was resting, the report was made to a popular Facebook group that focused on Snake education. The group is called snake and snake bite of Africa. In the image shared, the snake can be seen resting in a flowing river after it ate a meal. That meal us reportedly a grant gazelle.
After the image was published many people took to the Facebook session to quickly call the snake an Anaconda, However like I said earlier in the article Anacondas are native to South America. I believe that this is The African Rock Python. One of South Africa's own very large snakes. Tell me what you think in the comments and follow for more news as it happens.
Source :
https://www.facebook.com/groups/MikeperrySnakesofafrica/permalink/3851148781613420/?app=fbl
Content created and supplied by: Nkosi_Hlophe (via Opera News )