Brazza monkey is an old world monkey endemic to te riverine and swamp forestS of central Africa.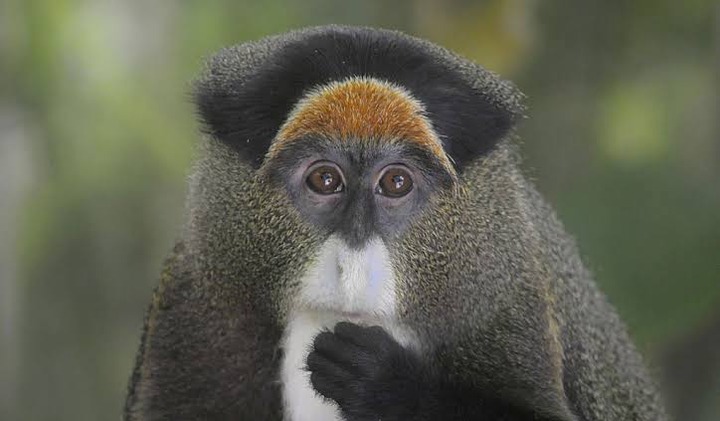 The largest species in the guenon family, it is one of the most widespread arboreal African primates. Aside from size, it can be differentiated from other cercopithecus monkeys by its orange diadem and white beard.
They are also known as the swamp monkey.Thy were named after the Italian french explorer Pierre Savorgnan de Brazza. They have the ability to hide from both human and predators.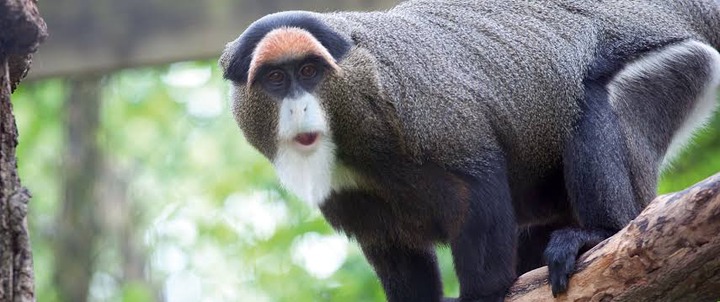 The males have a distinct blue scrotum while females have a red perianal region and vissible nipples. They also communicate with the booming sound and usually do that in the early hours of the morning as they mark their territory.
The lifespan of the De Brazza monkey is set to be around 22 years but those that live in captivity can live for about 30 years.
It is difficult to observe these monkeys in the wild due to their cryptic nature.
These monkeys are often aggressive towards other species and have only been known to tolerate some colobine species which do not compete with them for anything.
Female become sexually active at the age of five while the males will reach maturity until closer to six years. They are listed as a concern by the IUCN Red List.
Content created and supplied by: Phukubjenthaa (via Opera News )