Eryx jayakari, known commonly as the Arabian sand boa or Jayakar's sand boa, is a species of snake in the family Boidae. The species is endemic to the Arabian Peninsula and Iran where it spends the day buried in the sand.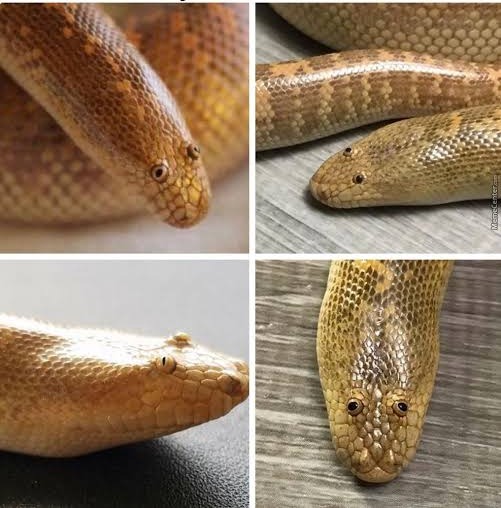 This is a very small snake growing to a total length including its tale of about 38cm (15in). It has very small eyes that are situated on top of it's head. The snake has a yellowish colour or sandy brown.
The Snake is native to the Arabian Peninsula. It's geographic range includes Arabia, Omani, Yemen, Kuwait and southern Iran.
Only recently has our reptilian friend become available in the exotic pet trade. They predominantly feed on mice and small reptiles (like worm lizards or geckos), which they can easily swallow.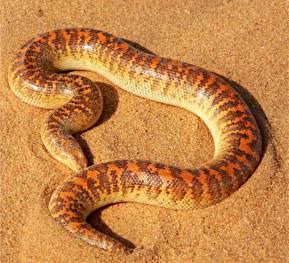 They prefer sandy desert, they are usually deep in the sand during the day, rising to just below the surface at night, with only raised eyes above the surface awaiting prey, which is killed by constriction.


They have a small head with fragmented scales, with the eyes on top of the head. They have a spade shaped snout used to bury themselves in the sand quickly and efficiently.
Their body is short and thick and naturally round, but can be flattened when necessary. The dorsal surface has black bars that may or may not split on the vertebral line, with a reddish brown to brown colour, while the ventral surface is orange, yellow or tan.
Content created and supplied by: Phukubjenthaa (via Opera News )