The malagasy leaf nosed snake is really one of the kind. It is so unusual.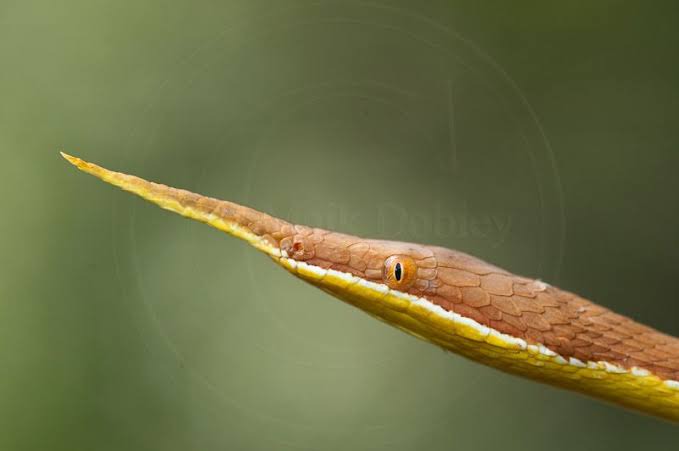 Langaha madagascariensis is a medium-sized highly cryptic arboreal species. It is endemic to Madagascar and found in deciduous dry forests and rain forests, often in vegetation 1.5 to 2 meters above the ground. 
These snakes are naturally calm and they are reluctant to bite but when provoked, there is no telling what they can do to you. They don't mind giving you a painful bite but this bite are not deadly in humans.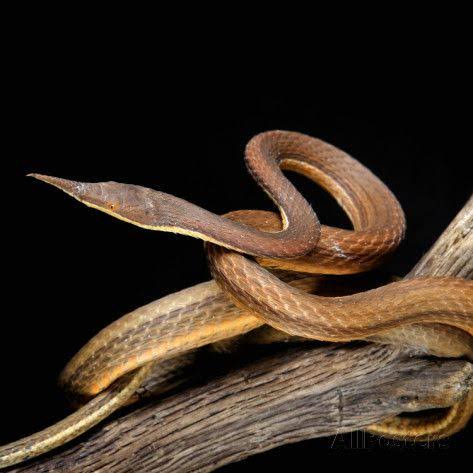 The snake bite can only be deadly for small animals like geckos and Madagascar iquanas which will end up being the meal of the day.
The snake can grow up to 1 meter in length. This is the kind of snake that would normally sit around and wait for prey to come their way. They are very lazy unlike other normal snakes that would hunt for food.The function of their appendage is unknown.
Content created and supplied by: Phukubjenthaa (via Opera News )