Manatees are large, fully aquatic, mostly herbivorous marine mammals sometimes known as sea cows. There are three accepted living species of Trichechidae, representing three of the four living species in the order Sirenia: the Amazonian manatee, the West Indian manatee, and the West African manatee.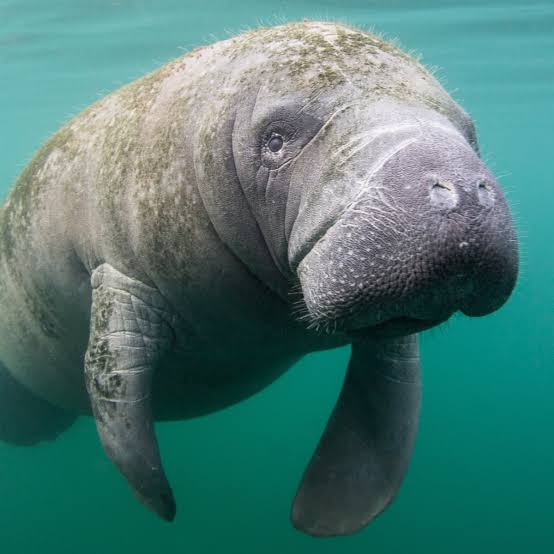 Bu the way they look, one would think that the mamatees are of danger to humans but they are not,it is actually the other way around. The humans are a danger to the manatees. For this reason they are protected under the Endangered Species Act and under the Marine Mammal Protection. Their population is estimated to be around13, 000 with more than 6,500 in the southeastern United States and Puerto Rico.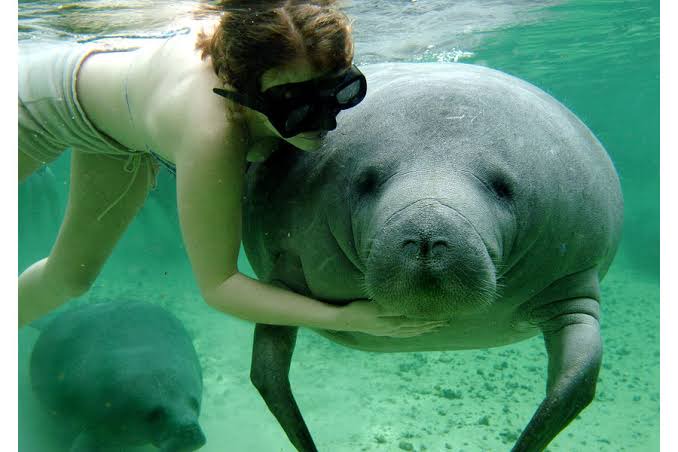 The manatees are very adaptable. If they get used to hanging around people, they can change their behavior in the wild. The manatees can live for more than 60 years.
One of the things about the manatee is that they never leave the water but they would normally come out of the water to get some fresh air every now and then. One would find it strange that they are more related to the elephant than they are to other marine creatures.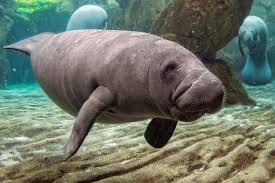 The manatees are known to have the smallest brains but they actually very intelligent for their small brains. The study have found that manatees are good in experimental task as the dolphins which are the smartest animals in the planet.
Content created and supplied by: Phukubjenthaa (via Opera News )