Inkanyamba are huge python that are usually found in the sea or the river. Whenever the big snake is angry, It is likely to cause heavy rains to the area. Inkanyamba came out of Water and decided to go out for a fresh air in the surface.when the snake reached the main road, Inkanyamba moves slowly while going back to the sea.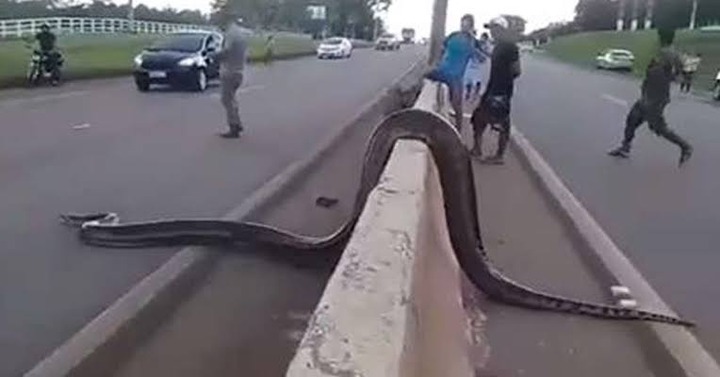 The Inkanyamba did not bother to rush while seeing people. The snake walk slowly at its pace. People on the scene watched it crossing the road like a boss. Inkanyamba is very dangerous, if it gets disturbed, The snake could cause a huge damage to the people.
The Inkanyamba managed to Cross the road without being attacked by anyone. It was that moment of boss walking out of his premises. No one did nothing, I'm sure the snake felt like a boss. " imagine a dangerous python like it doing as please while people watching". That's what the snake did.
Drop your comments, like and do follow for more stories and updates.
Content created and supplied by: Latestnews24/7 (via Opera News )