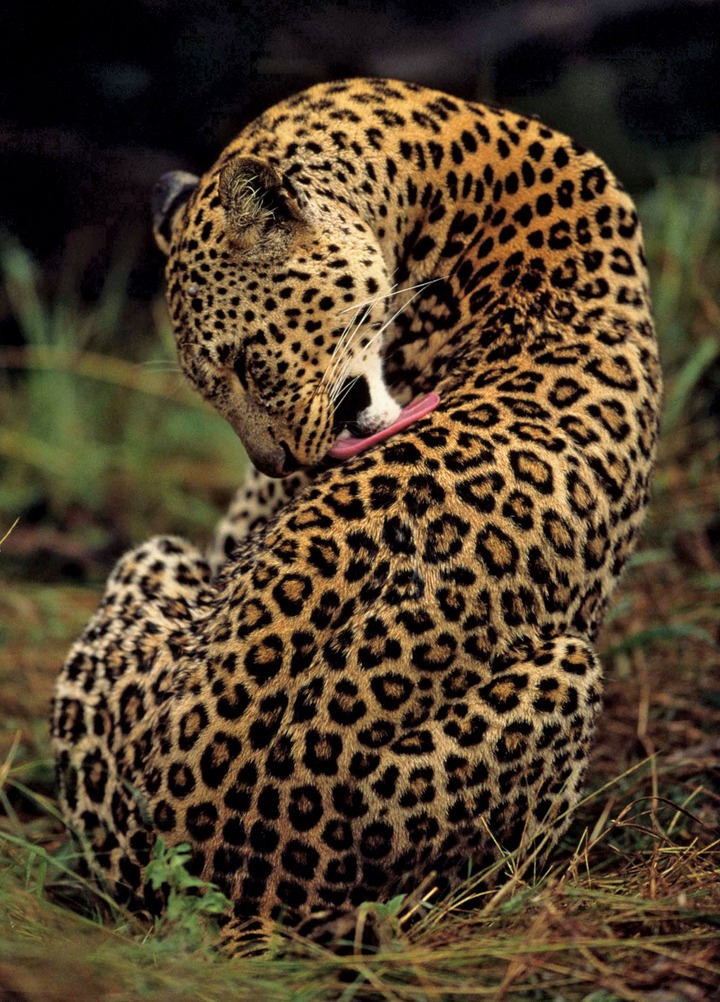 Leopards are one of the 'big five' animals, they are much larger than average house cats. Nevertheless, they are the smallest members of the big cat family.
The height of Leopards range from 57 to 70cm and they can reach a length of 90 to 160cm. Their tail adds another 64 to 110cm to their length.
A Leopard's weight varies between males and females. Males are usually much heavier than females and they have larger heads and paws.
Females typically weigh between 17 and 65 kg, while males usually weigh between 31 to 75kg.
Although people are familiar with the brown leopard which has dark spots, there are black leopards too.
Black Leopards have dark fur, which makes it difficult to locate the spots. Their coats often appear almost a solid black which is why they are mistaken for black panthers.
The difference in color between black leopards and the usual ones, is however not an indication that they are of seperate subspecies, rather their dark-colored spots are from the dominant pigmentation of melanin in the skin.
Black Leopards have been spotted in Africa and Asia, but fact is they are very rare.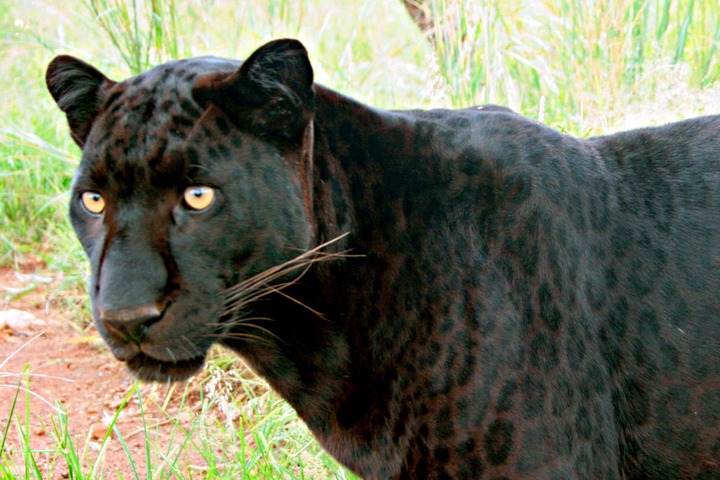 According to Mpumalanga Tourism and Parks Agency experts, the chances of seeing a black leopard are less than one in a hundred, but it doesn't mean that they don't exist. They are just discrete.
Leopards are the least social of the large cat family and they are usually silent.
These creatures however have distinct unique calls to communicate with each other. When a male wants to his presence known, he will make a raspy cough sound and when angry they growl.
Female leopards are known to be excellent mothers, they have a gestation period of three months and can give birth to two or three cubs.
Female leopards can stay with their cubs until they are around two years old and old enough to take care of themselves.
When it is time, the mother leaves her cubs in secret hideaways, in dense bushes or up trees before she goes off to hunt for food.
Leopard cubs are born blind and are incredibly vulnerable. They rely on their mothers to survive.
Their eyes begin to open around ten days after their birth.
Content created and supplied by: yunahbvumbwe (via Opera News )