1.Emerald tree boa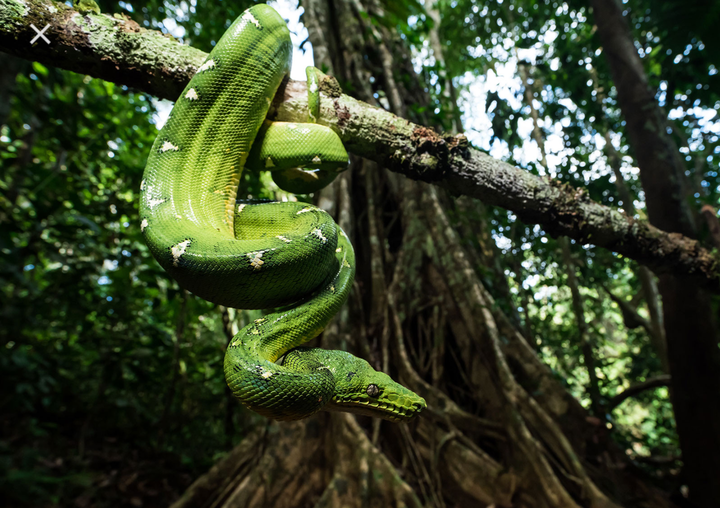 The Emerald tree boa is a non venomous snake that is located in the rain forests of South America , they can grow up to 6 feet in length ,they have large front teeth that are larger than of most non venomous snakes ,their colour pattern consists of zig zag white stripes and sn emerald green ground colour ,they feed on small mammals and small birds , lizards and also frogs.
2.Garter snake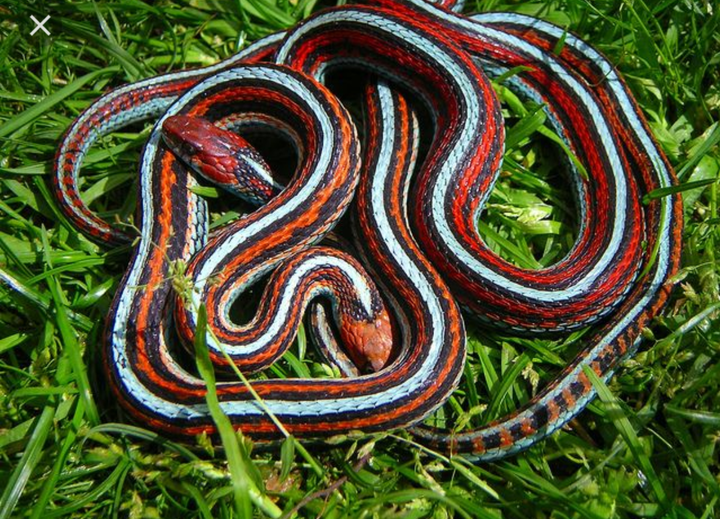 The garter snake is also known as gardener snake , and they are known to be harmless , found in North America ,they are small to medium size , Garter snakes can also be found in grasslands, forests,and lawn ,the garter snake cannot kill any human with the small amount of mild venom they produce.
3.Bullsnakes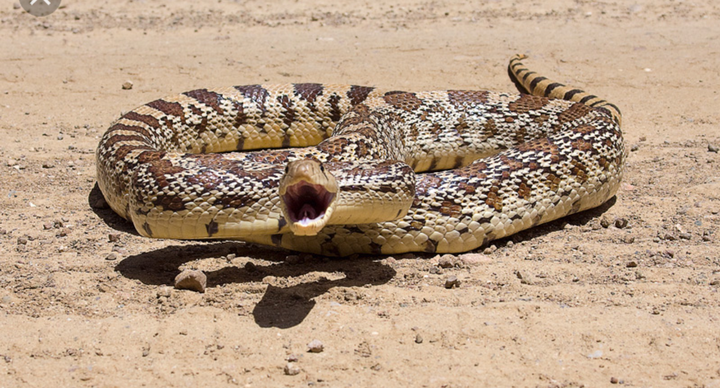 The Bullsnake is located in Southwest Canada , and it is a large non venomous snake, yellow in colour , with black , white ,brown or reddish colour blotches , Bullsnake are also amongst the slowest snakes in terms of moving , they're dirt consists of rats ,mice ,rabbits ,ground squirrels and pocket gophers.
4.Rough green snake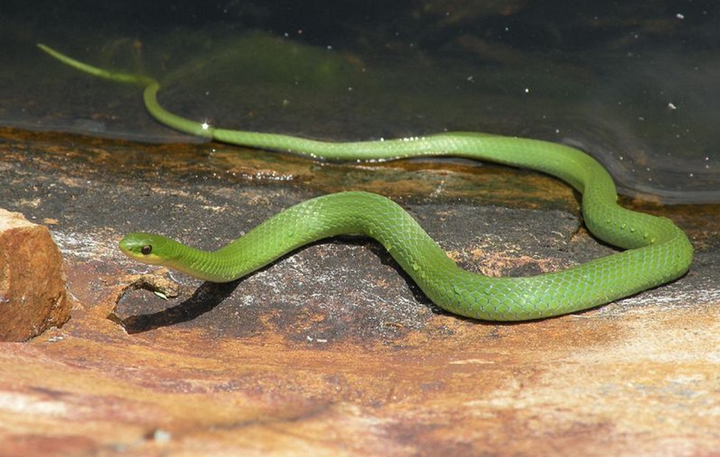 The Rough green snake is a non venomous snake Found in North America , also known as green grass snake , they are rough green on-top , and have a yellowish belly , they can grow up to 116 cm in length and they are very thin , they mostly feed on small insects , some snails and green frogs.
5.Python (python Molurus)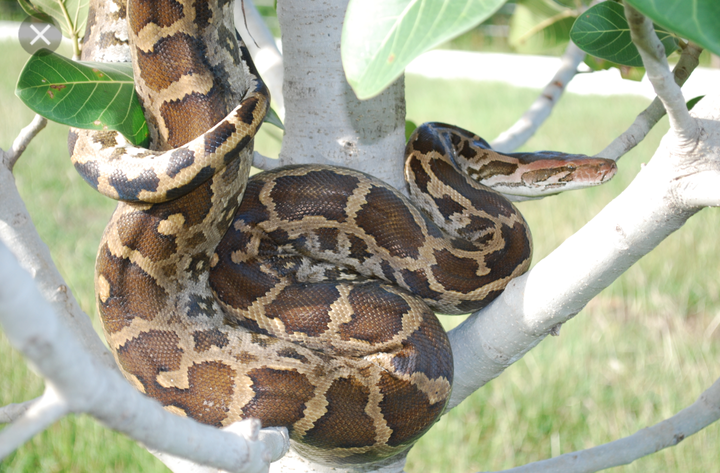 The python Molurus is very large non venomous snake Found in the tropics and subtropic areas of southern and South East Asia , commonly known by the names , black-tailored pythy , Indian python and Indian rock python ,
They are light in colour compared to the Burmese python , e they can grow up to 9.8 feet , they are pretty good in swimming and consider the water as home in most cases ,they are larger carnivores that feed on mammals , reptiles and birds.
Content created and supplied by: RefilweSylvester (via Opera News )