Can Anaconda Swallow An Elephant?
The giant Anaconda, common anaconda also known as the Green Anaconda. You can also identify it as water boa or sucuri found in South America. Again it is the heaviest and one of the longest known extant snake species. This species is non-venomous constrictor.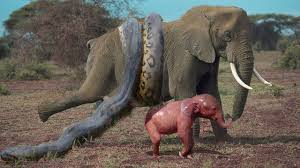 This species is very big indeed but it cannot kill an adult elephant unfortunately. The reason behind this is that they usually squeeze tight their prey to suffocate it since they are not again equipped with venom. They do this by stopping the preys lungs from expanding and can you imagine that on an elephant? probably no right.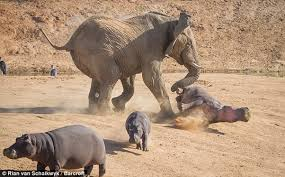 However on a not so good looking health elephant that might happen but that would be starting the game after half time. So the bottom line from today`s topic is that the green Anaconda is big indeed but to the extend of being able to take down an elephant that easy. Visit my site for great and full content by clicking here
Stay Safe
OPINION PIECE
Content created and supplied by: DeeworldNews (via Opera News )