Residents of Zimbabwe they left in shock after the heavy rain, one of their resident has found large crocodile inside the house. The family are now crying for help to kill the crocodile before something bad happens.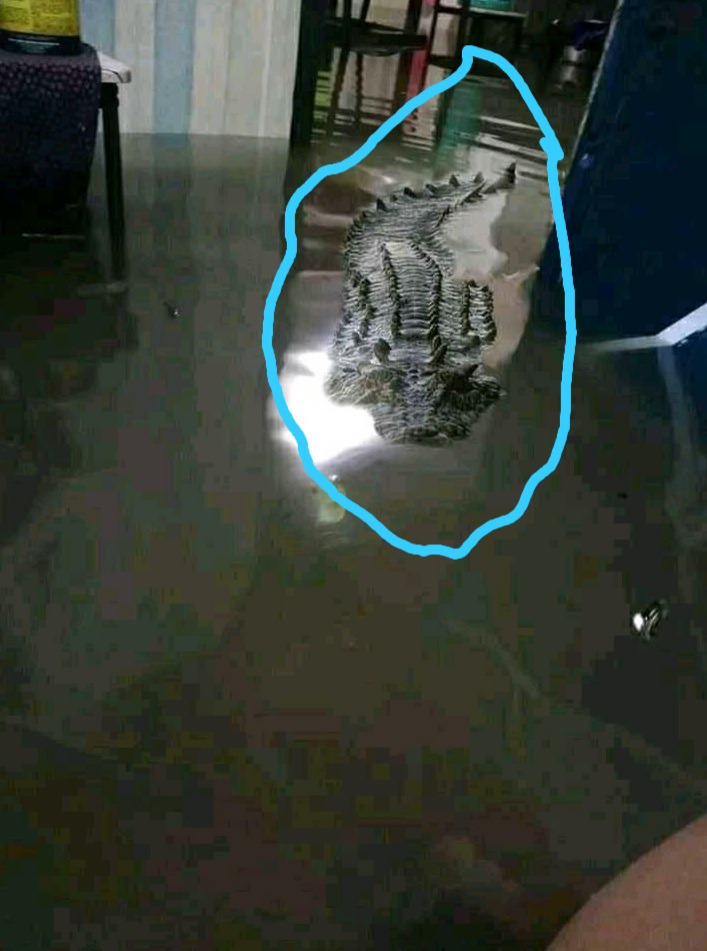 According to Zimbabwean lady says, this is not an ordinary crocodile, it's might have hands on witchcraft, because this is a strange incident i had never heard about.
The family has thank God, for protecting them on this incident, because no one was killed or harmed by the crocodile. And they also thank their neighbors for coming and help them kill the crocodile.
According to my opinion, it might be possible for crocodile to enter the house, because it's was raining and maybe one of the dam was damaged and the crocodile escaped with the water.
Thank you for your time, remember to leave your comment below, like, share and follow me for more articles.
Content created and supplied by: Dlomo178 (via Opera News )