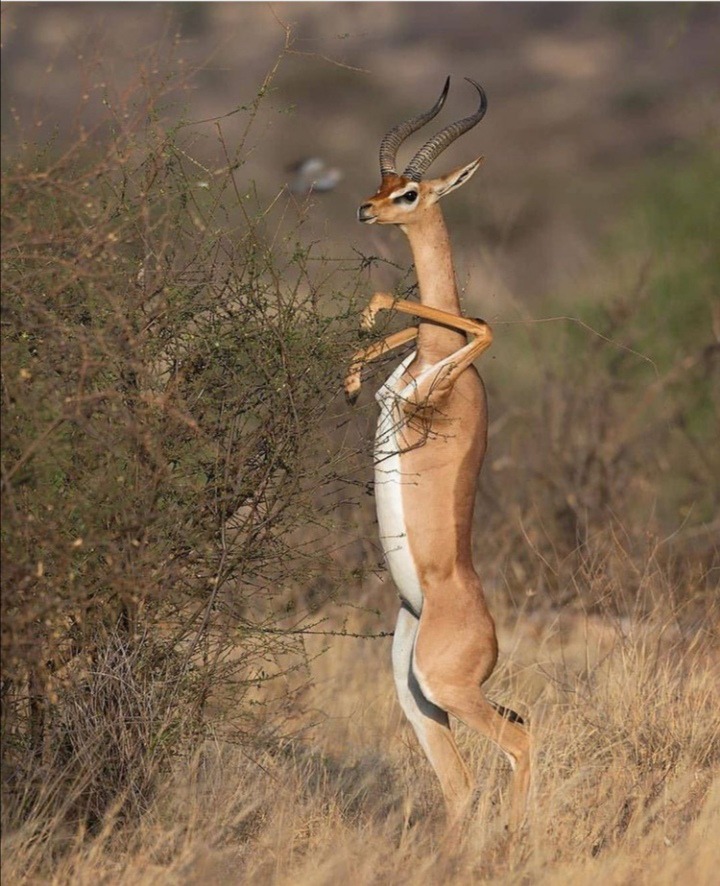 Africa is one of the best places to find different kinds of animals and still miss some. Every day you get captivated by some thing new. This animal who looks like a Springbok is not one, yet amazing in all its ways. It's called a Gerenuk, whose name means '' giraffe necked'' in Somali, is an exceptionally long necked antelope. Their heads are small for their size but they have eyes and ears that are large.
There is a difference between the male and female gerenuk. Only the males have horns, which are stout and heavily ringed, and they have a more heavily muscled neck than the females do. They have a coat that is brown on the upper back and lighter on the sides.
They are able to withstand hunting pressures to some degree which is what has enabled them to survive widely in unprotected regions. Yet they are still even today hunted. As human population grows, they expand their settlements, roads, and agriculture, causing in lost or segmented habitats for this species and other wildlife.
We need to save them so the future generations will be able to see them.
Content created and supplied by: Wilson's-World (via Opera News )