The helicoprion is a genus of extinct shark like eugeneodontid holocephalian fish.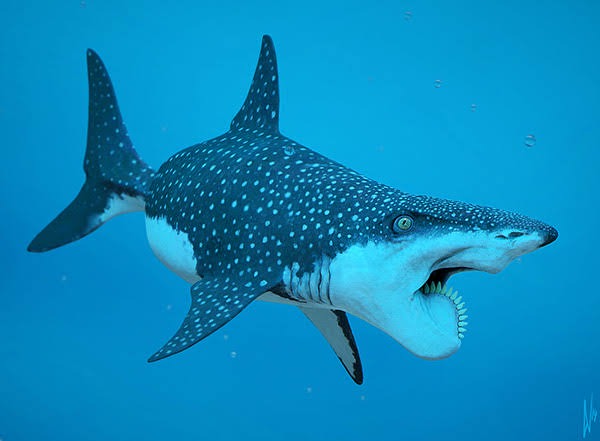 Almost all fossil specimens are of spirally arranged clusters of the individuals' teeth, called "tooth whorls", which in life were embedded in the lower jaw. As with most extinct cartilaginous fish, the skeleton is mostly unknown. 
The helicopron shark went extinct 230 million years ago after it survived the Great Dying that killed almost 96% of the marine species world wide. The helolicoprion sharks were killed by commercial hunters in large numbers and subsequently decimating their population.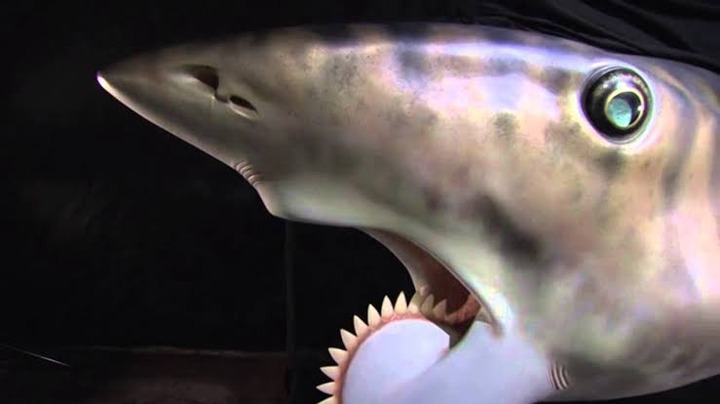 It was first discoverd in Russia by Andrzej P. The helicoprion shark is (40ft/6m) and it is almost as big as the megaledon(50ft/8m) However many specimens are from smaller indviduals of about 3-4 meters long, suggesting a size variation between species.
The shark has a very distinctive appearance and it's lower jaw can actually spin backwards to throw food in the throat.
A Russian geologist Alexander Petovich Karpinsky gave it this name of helicoprion which means "spiral saw" based on a fragmentary fossil found in Kazakhstan.
Content created and supplied by: Phukubjenthaa (via Opera News )