The elephant trunk snake or the Javan file snake, is a species of snake in the family Acrochordidae, a family which represents a group of primitive non-venomous aquatic snakes. The species is also kept as an exotic pet.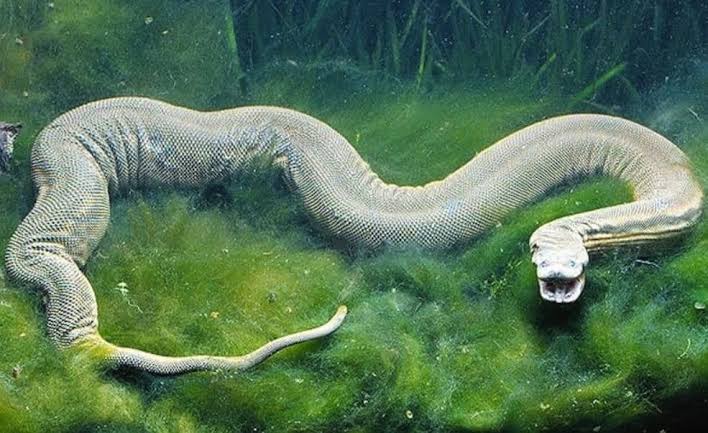 The elephant trunk snake can be found in the South East Asia west of Wallace, southern Thailand, the west coast of Peninsula Malaysia, Singapore and Borneo.
These carnivores feed on fish and amphibians, such as frogs. They don't seem to have a fish preference. Some will take dead fish, but only some. Live feeder fish can be maintained in the tank for a constant supply of food. An all-fish diet seems fine. I'd just skip the frogs.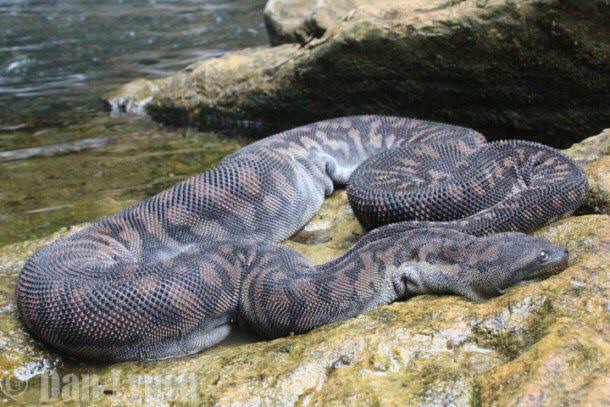 This unusual snake is often on a target of hunters because of its skin, which is highly prized in the industry of leather. Hundreds of thousand snakes are killed each year because of their skin. Besides skin, elephant trunk snakes are killed because of their meat, which is consumed as delicacy in Asia.
Despite all this facts, number of elephant trunk snake is still high in the wild and they are not on the list of endangered animals.
Content created and supplied by: Phukubjenthaa (via Opera News )