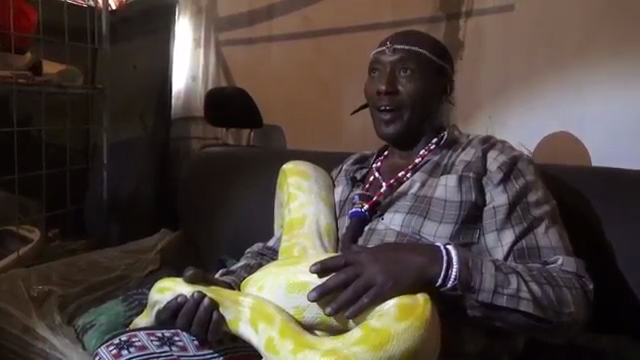 Source: https://mzansigossip.com
People always wonder what snakes eat and when, but as for the Sangoma from Soweto it's a total different story. His snakes are as fat as a pig roaming around the wild. The Sangoma Mr Sipho Khumalo, find his snakes more special than humans.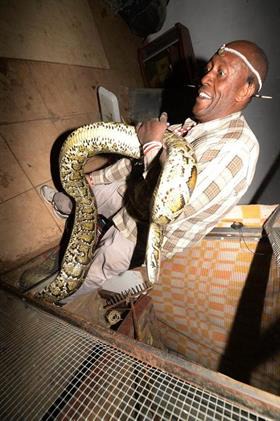 The love he gives his pets is more than what he would give, to a living human being. Since he explained that snakes never, betray people except. When one is actually trying to provoke them, that is when they strike back. Before his neighbors would live in fear, as they learned that Mr Khumalo is feeding his snakes small animals he owns at his yard.
Their fear was that the snakes might climb up the wall. and eat their dogs or worse their children. Until they learn well that snakes, don't just eat anything. The fear his neighbors had vanished, in thin air after they saw him feeding his pets outside his home.
Content created and supplied by: wegoNews (via Opera News )