The two creatures on the picture were found fighting in some forest near a lake.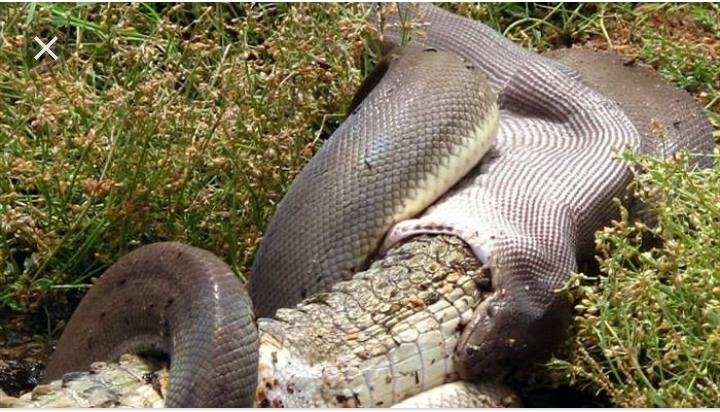 The two creatures a python and a crocodile were both on an adventure of looking for food, they both see each other as food each one pf them might eat, they both faced the consequences and died as they tried swallowing each other but at the end both they died.
There were cameras installed in the forest as they wanted proof that there are two big creatures in the forest which were seen several times, by several people who went to the forest.
The cameras then showed that there are really two huge python and crocodile who are both in hunting for food, the video shows the two going in the same route until they meef next to the lake, where they started fighting until the python overcrushed the crocodile as it was out of water and helpless until it was unconscious, the python then swallowed it without squeezing it not seeing that it us not dead but then it turned inside the pythons stomach, and came out and both they died as they were helpless with nos strength." They said
Content created and supplied by:Esihle
(Opera news)
Content created and supplied by: EsihleR (via Opera News )