The okapi is also known as the forest giraffe, Congololese giraffe or zebra giraffe.
It is an artiodactyl mammal native to the northeast Democratic Republic of the Congo in central Africa. Even though the okapi has striped markings similar to ones of the zebras, it is most closely related to the giraffe.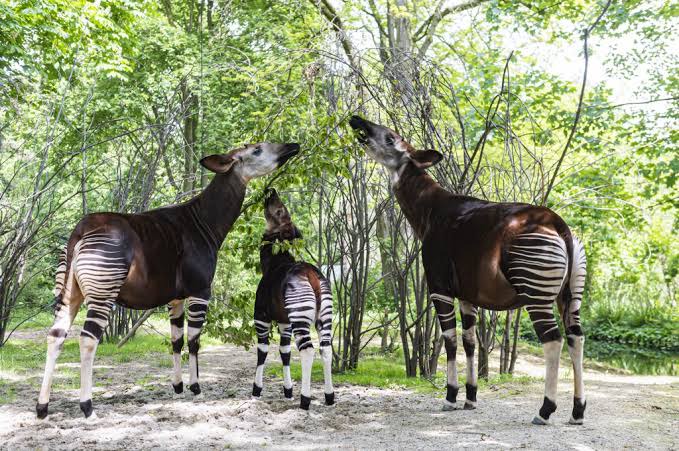 It is believed that there is an estimation of 25, 000 okapi in the wild. They are currently found in the DRC but there have been some spotted in Ugand in the recent years.
The okapi are diurnal but they can be active for few hours in darkness. The okapi feeds on tree leaves,buds,grasses, ferns, fruits and fungi. It has been known to feed on more than 100 species of plants some of which are known to be poisonous to humans and animals.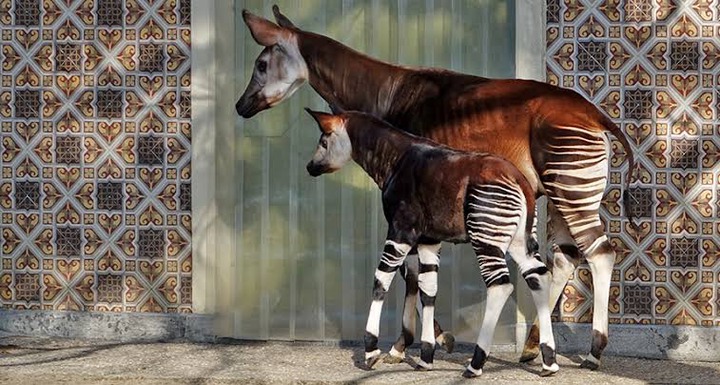 The okapi was declared an endangered species by the Internatonal Union for the Conservation of Nature and Natural Resources. The okapi are being endangered due to habitat loss, extensive hunting for it's meat and skin and also illegal mining.
The males are very protective of their territory but they would allow the females to pass through. The female okapi become sexually active at about one year and a half while the male become active after two years.
Content created and supplied by: Phukubjenthaa (via Opera News )