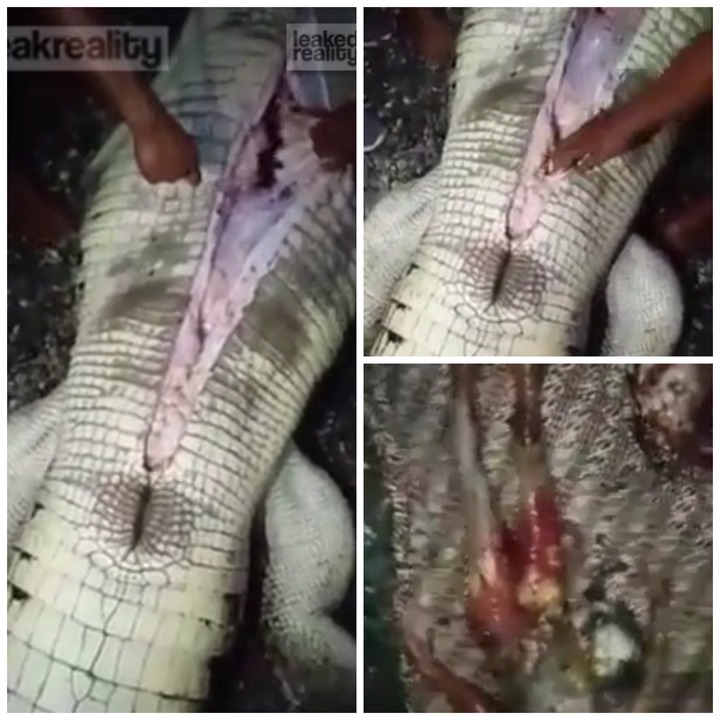 A young boy who went missing was found in the belly of a Crocodile. Sometimes when I hear such news, I always wonder what was I doing at that particular moment when someone else on the other side of the world was being mauled by a crocodile.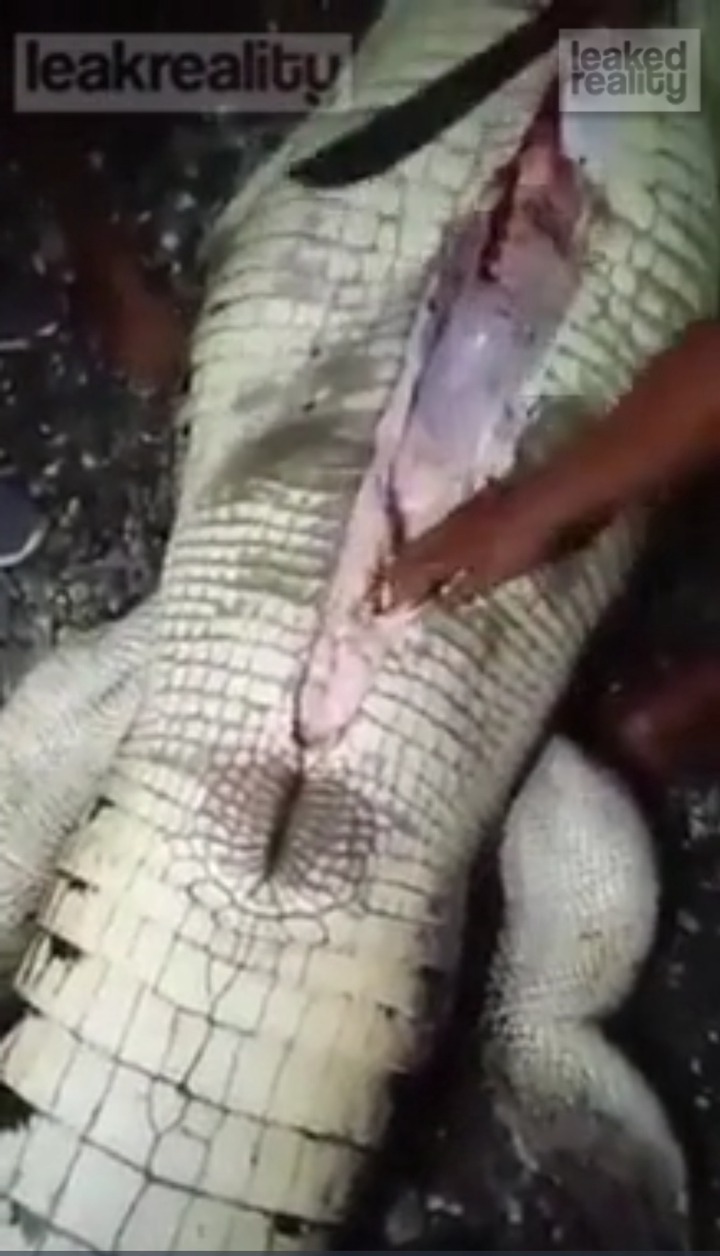 The boy went missing at a local village and when night time came, he was nowhere to be found. The community finally decided to look for him but at no prevail. The village isn't really a huge one, so the people there know one another so there was no one to blame.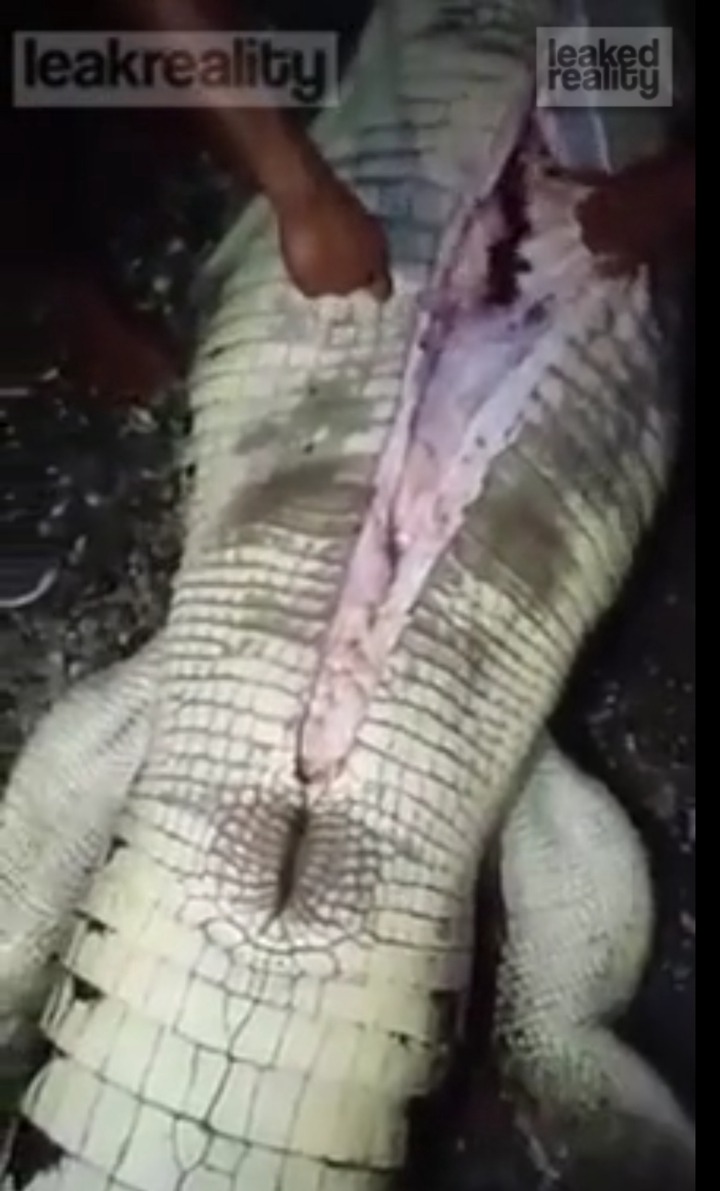 There's a river next to the village and there are crocodiles that roam within that river. So it could have been that the boy was going for a swim and he got eaten by the crocodile. Others speculate that the boy was murdered and dumped into the river for the crocodiles to eat.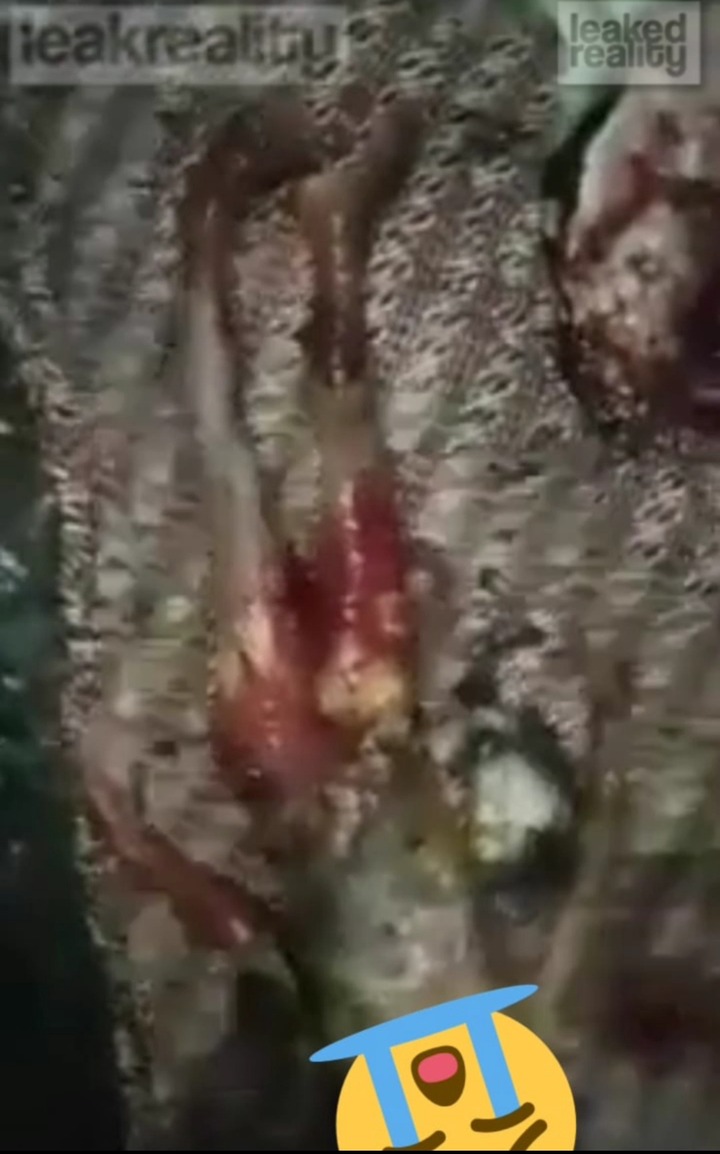 What surprises me is how did they manage to find the crocodile that ate him, how did they know that it was the one? Could they have visited a local traditional healer? When the crocodile was found, they cut its stomach open and then found the boy's body there, however his head was decapitated.
Please be sure to like, share and follow. Thank you. 
Source:https://leakedreality.com/video/1322/townspeople-discover-youngster-within-a-crocodile
Content created and supplied by: News.info20 (via Opera News )