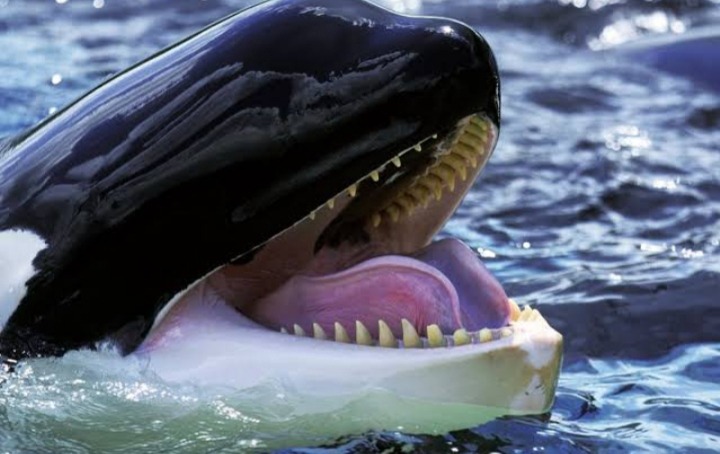 Killer whales have a very beautiful physically appearance which might lead you into believing that they are not dangerous, but in actual fact they can be vicious so don't be fooled by their looks. 
A killer whale measures an average of 6 to 8 meters , and can weigh 3600 to 5400 kilograms. Albinism is a common factor amongst humans, and one would assume that being albino only occurs amongst humans however an animal can also be an albino. Killer whales that have albinism have been spotted by humans .
Sharks are known for being one of the most dangerous animals in sea ,however a killer whale can out win a shark due to its physical appearance , and hunting strategy. 
Killer whales are definitely big in size. A baby killer what can be born 8.5 feet long which says a lot about how much longer it can grow if a baby killer whale is taller than an adult human.
Content created and supplied by: Xaezusa (via Opera News )