The common eland, also known as the southern eland or eland antelope, is a savannah and plains antelope found in East and Southern Africa. It is a species of the family Bovidae and genus Taurotragus.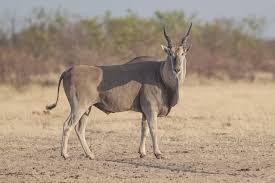 Elands are capable of jumping up to 2.5 metres (8 ft 2 in) from a standing start when startled (up to 3 metres (9.8 ft) for young elands). The common eland's life expectancy is generally between 15 and 20 years; in captivity some live up to 25 years.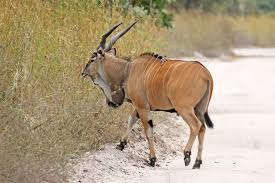 There are two species. The first is the giant eland (Taurotragus derbianus) is slightly the larger of the two, and occurs in central and Western Africa. The second is the more familiar, common eland (Taurotragus oryx).
We are much grateful to you for following us and our content / stories. Happy to have you here, and would like to make it worth your time. Alufelwi Farm will always be here to engage with you at all times; do not be hesitant to get in touch.
Content created and supplied by: AlufelwiFarm (via Opera News )