Whilst we can't always control our animals or pets that we might have, it is very important to limit their movements and restrict them from going to certain places. Killing something that is precious to someone may have deadly consequences because you do not know the amount of sentiment orvalue that thing may mean to someone else. While we live in a country that may have the highest level of racism, this may be an extra measure of how the matter was handled.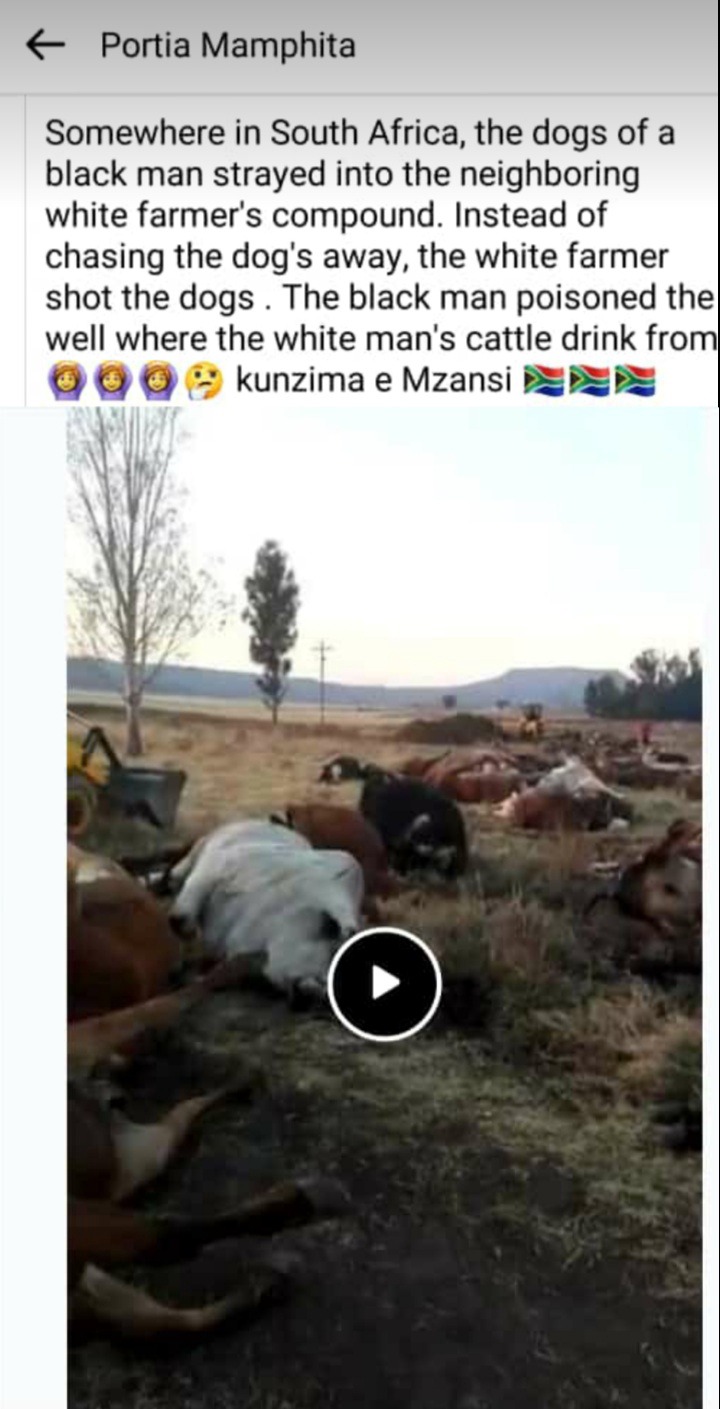 The dog of a man strayed on it's way home and ended up in a white man's compound. The white man instead of chasing the dog away the farmer shot the dog and discarded the body. The owner of the dog seeked revenge by poisoning the well where all the cattles drink which ended up killing them. I'm not sure of the exact number of cattles but it seems like they were a lot.
Do you think the matter could have been handled differently in a manner that can appease to both parties? Hating each other because of our skin is not beneficial it only pushes us 4 steps back. Learn to love each other regardless of your skin color. We are one country and we need to be united.
Content created and supplied by: Masesi (via Opera News )