Hyenas and Pitbulls are both very ferociously dangerous animals and that just makes one to wonder what would happen if these two beasts were to face one another in a friendly one on one match.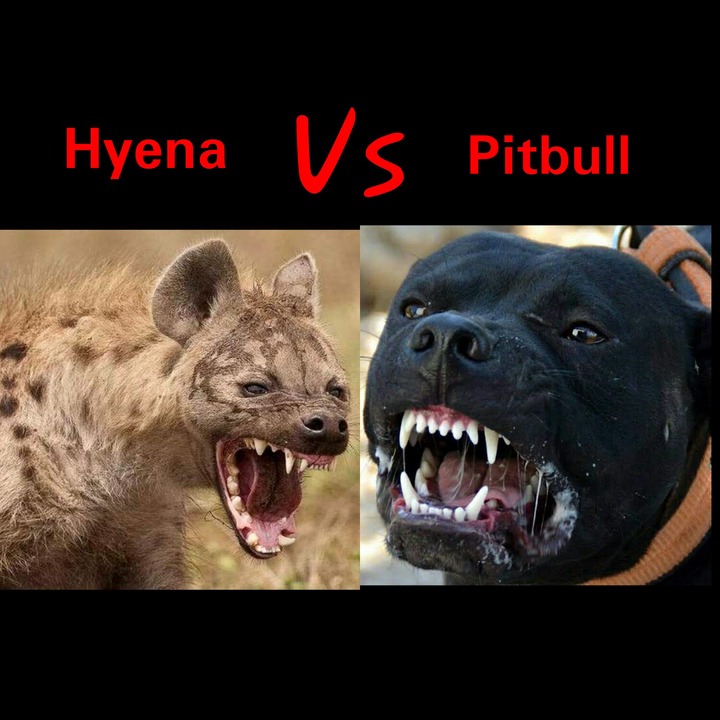 They are both carnivores meaning they are equipped with bone crashing teeths that are backed by intensively deadly biting forces.
Hyena.
Weighing in at over 60 kg of avarage mass, Hyenas are ine of the moat dangerous animals you can find. They can be both a hunter and a scavenger depending on the scarcity of food.
Pitbull.
Weighing at over 30Kg average mass, Pitbulls are hybrid meaning they originates from a two different breeds of dogs. In this case terrious & bull dogs.
Now lets see which avarage adult has more chances of winning.
1. Physical strength.
Because Hyenas are heavier, their physical strength surpasses that one of Pitbulls. This is because brute strength mainly depends on muscle mass. So Hyenas takes this one.
2. Biting force.
This are measured in PSI(Pounds per square inch)
Hyena's avarage biting force is about 1100 PSI while Pitbull's force is at 325 PSI. As you can see Hyena takes this one by a far margin, by a whopping 775 PSI to he exact.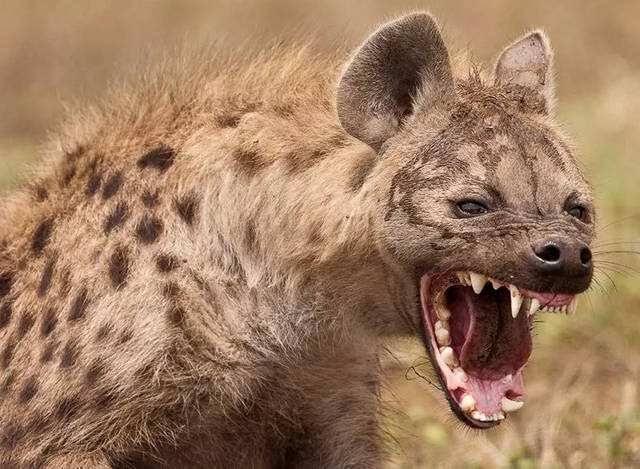 Skill.
You can say Pit bulls are more skilled because they were specially made for combats with other dogs. However, Hyenas are quite skillful too because they find themselves in combat with lions regularly. And you know what they say, experience is the best teacher.
Either way, Pitbulls takes this ine because they have two advantages compared to Hyenas. Advantages like the fact that they were built for combat & the experience that they might acquire throughout thier lifetimes.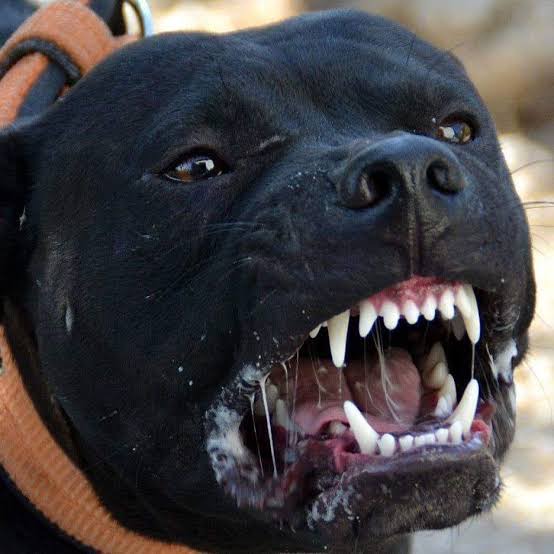 Height.
On avarage, Hyenas are a lil bit taller than pitbulls. So again Hyenas takes this one.
Conclusion.
After going through thier qualities I've concluded that an avarage Hyena would defeat an average Pitbull onin combat.
They fight will most likely last for a minute or two of not seconds. This is because an average pitbull wouldn't survive a bone crushing biting force from the Hyena.
So ladies and gentleman, I present to you our winner. The Hyena.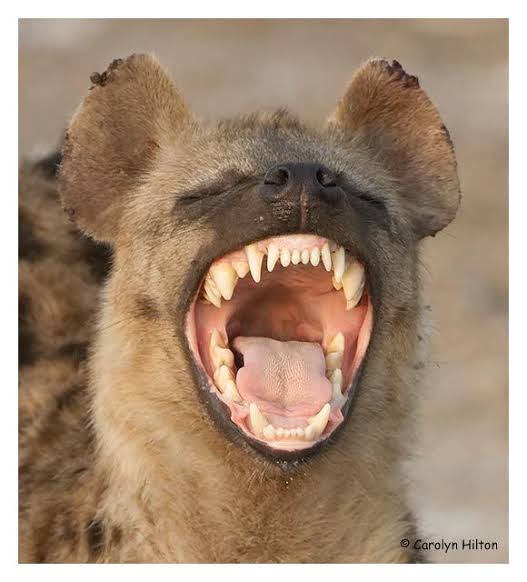 NB.
Be aware that the purpose of this isn't to encourage animal cruelty because I don't even wish for this fight to really take place. This was only to see a possible winner pif the two beasts of animals were to go head on against one another.
Content created and supplied by: The_Presence (via Opera News )