The bald eagle is a bird of prey found in North America. A sea eagle, it has two known subspecies and forms a species pair with the white-tailed eagle. Its range includes most of Canada and Alaska, all of the contiguous United States, and northern Mexico.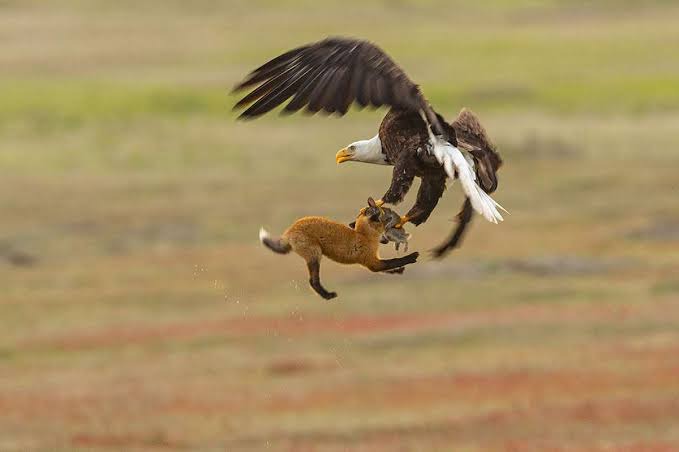 The bald eagle will most of the time be found near lakes, reservoirs,rivers, marshes and coasts. During the 1970s the bald eagles were highly endangered however they made a strong come back and they were removed from the Federal Endangered species list in 2007.
The eagles have two centers of focus which allows them to see forward and side ways at the same time.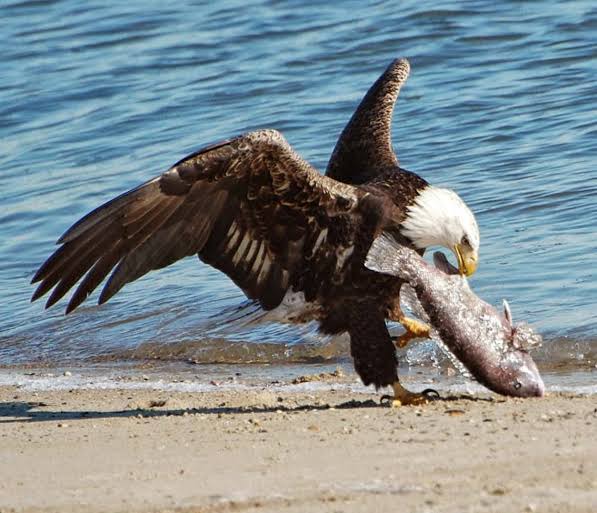 The bald eagle has been a national emblem of the United States since 1782 and a spiritual for native people.
The nald eagles gets most of it's meals by harassing other birds or by eating carrion or garbage. Mostly they eat fish, but also hunt mammals, gulls and water fowls.
When the eagle is hunting for a meal can have a speed of 100km/h.
Content created and supplied by: Phukubjenthaa (via Opera News )