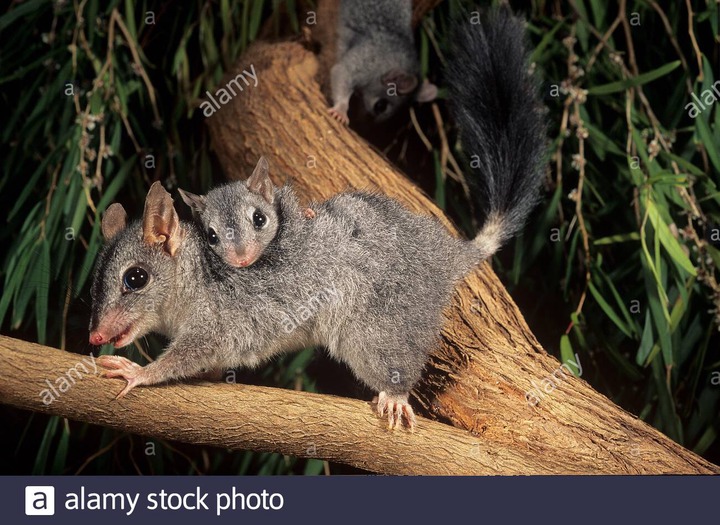 Australian Phascogales
Mating is the only way animals can reproduce and sustain their numbers . While mating might be an important stage for every living thing under the sun , it is also a death sentence for other species whose males die during or immediately after mating.
It might seem strange enough , but who knows maybe it's mother nature's way of curbing those species' population. Let me not waste time by trying to find out why , so here is the list below.
1 Male Phascogale
Australian male phascogales are known as the largest mammals in the animal kingdom who drop dead after mating. These cute little animals reach mating age at about 1 year .
If a male phascogale is lucky enough to be chosen by a dominant female , it means he will have the opportunity to breed which take place in early winter. In the process of mating the male use so much of his energy he ends up burning his own immune system.
All three phascogale species die after mating due to stress induced disease , or they are killed by cats , foxes and owls while they are sick and immobile.
2 Male Dark fishing spider
This male spider's life ends immediately after transferring its seed to the female , she might be on the scene but the partner has nothing to do with this death . There is no way to avoid this tragic death for males , which is believed to be the results of irreversible rise in blood pressure.
But they don't die in vein since the female often feasts on her partner's remains.
3 Little Red Kaluta
This is one of four marsupial mammal species where the chap goes out with a bang after breeding. Red Kaluta males like Phascogales die after their first breeding opportunity which takes place at about 10 months old.
Unlike their cousins , red kalutas are the only ones who dwell on the grasslands of Australia while the three other species are forest dwellers. Interestingly , those that are kept in labs do live after mating but they become too old to mate again , at the ripe age of just one .
4 Brazilian Slender Opposums
These little chaps live a short life . No Brazilian Slender Opposum ever lives through one mating season , both male and female. Their males goes first , dying after mating . While the female normaly doesn't survive birth or die shortly after.
Their immune systems weaken drastically after breeding , causing the animal to lose fur in the rump as well as parasite infestations.
5 Trans Volcanic Bunchgrass Lizard
The male Bunchgrass Lizard of Mexico outlives their female partners by seven months , but both don't live to see the next mating opportunity.
They die of natural causes after after one succesful mating period . These lizards spend their short lives looking for mating patners irrespective of time , season and weather as long as they are five months or older.
After reaching maturity at five months , they start looking for females . Once they find each other , females have two months to live , while the male can roam the lands for 9 or so.
Please hit the follow button for more interesting and unique content . Do drop a comment below if you have something to say. Please like share and comment.
Thank You .
Content created and supplied by: NtobekoTheCreator (via Opera News )