This animal was walking on R71 road at 17 February 2021 heading to city moria.
Mr Themba says he was coming from his grandfather who was sick at Nobody village and he ran there to quickly take him to the nearest hospital of Mankweng.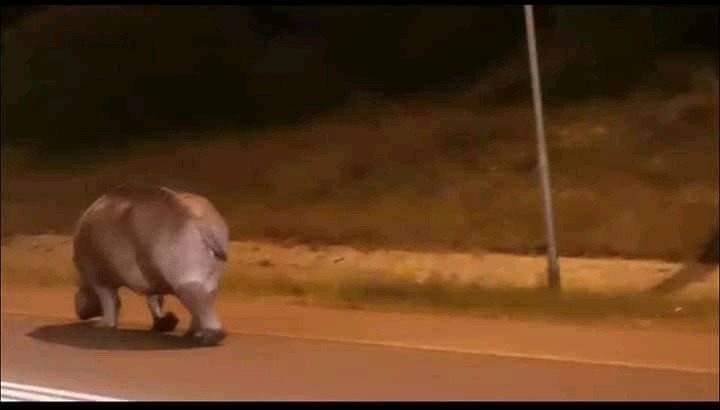 On his was home to Molepo village he saw this hippopotamus walking passing the bridge of Menz heading city moria.
Mr Themba decided to follow the hippopotamus for at least 10 minutes his main aim he wanted to see where will it end at.
While he is driving behind it another vehicle came behind him the big International truck and it passed him, after passing him it hooted the animal.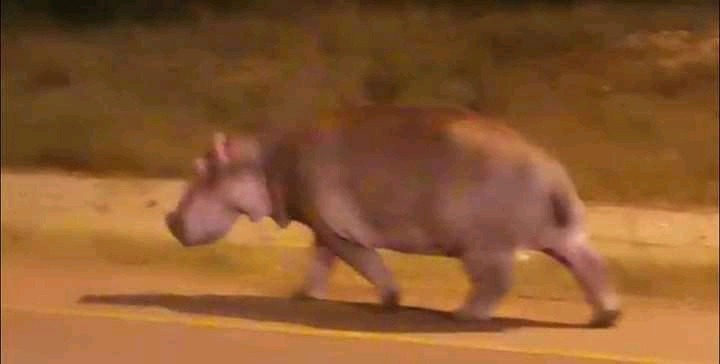 Hippopotamus was scared of the hooter it changed the direction and left the tire road to gravel running fast, after the truck passed my Themba was unable to spot the hippopotamus anymore.
Reports has been made day after the incident that the hippopotamus was spotted at Lebowakgomo around 4am heading GA-Mphahlele seleteng.
Police have been called to try and find that hippopotamus but no luck so far. The hippopotamus is still missing and police advised everyone from Lebowakgomo to call SAPS as soon as they spot that animal since it can be dangerous to children.
Share the information to other people.
My source https://www.facebook.com/599420080156332/posts/3569090669855910/?app=fbl
Content created and supplied by: Sweetness2 (via Opera News )