For every man that proposes marriage to their woman, a 'no' answer should be expected. Not every girl is after marriage or is in love with the man she is in a relationship with. Some are just not ready but some, they stay with the man for the benefits they receive.
Pictures of a man that was proposing to his girlfriend outside Spar have gone viral. In the pictures, the man can be seen kneeling on the floor in front of a lot of people asking his girlfriend to marry him.
Source: https://m.facebook.com/story.php?story_fbid=10219129099073627&id=1091372459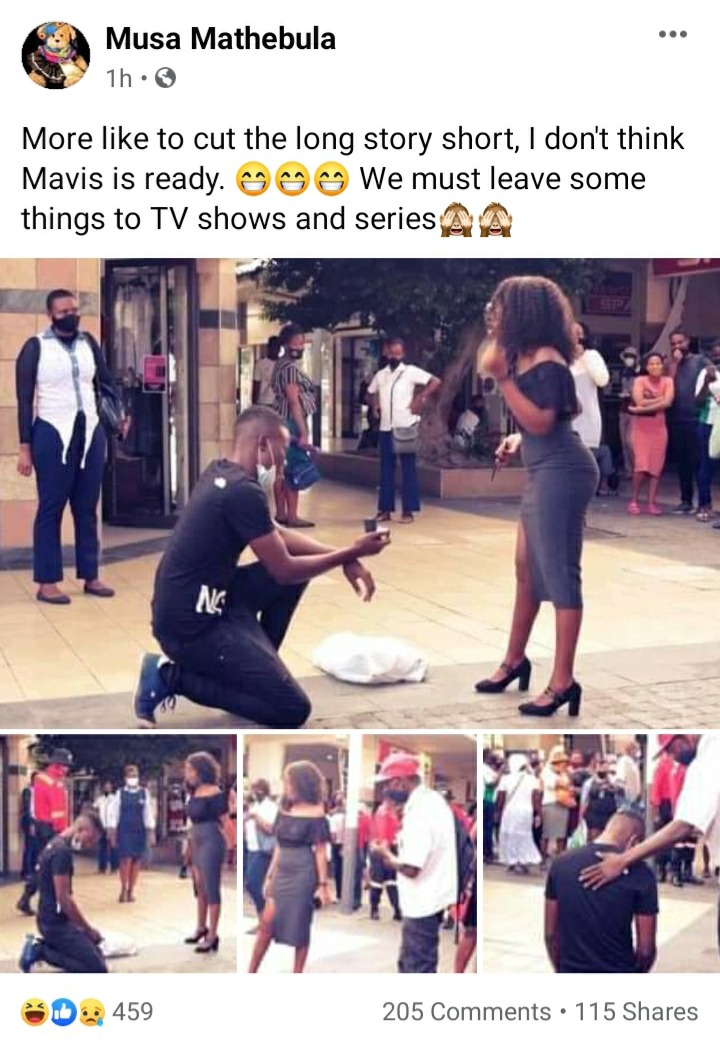 Sadly, the brother did not receive an answer that he expected. Just after proposing, Mavis can be seen shouting to the poor man whilst he looked down, feeling sorry for himself.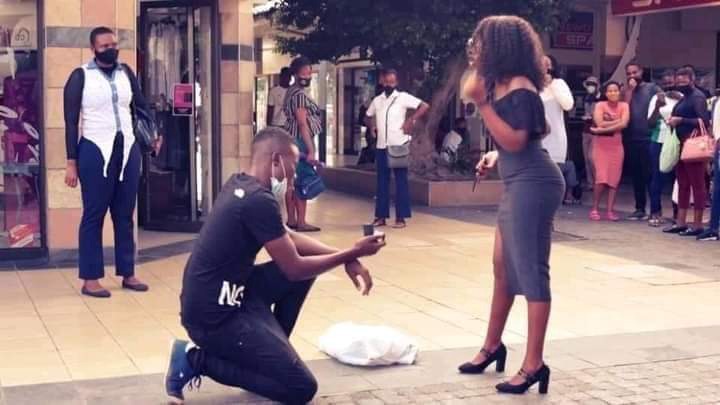 Passersby were watching, some were laughing at how a good proposal went wrong. But the answer was a definite no, and the man was left humiliated.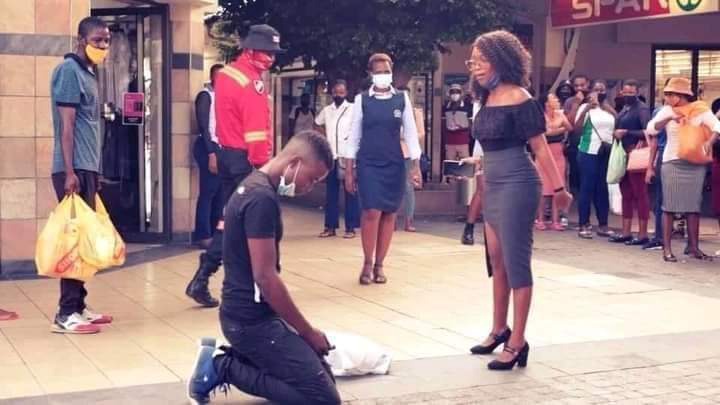 Other images show some men trying to comfort the guy who had so much hope that he was going to be a married soon. He was in pain and very disappointed. One man can be seen trying to help him up as he stayed on the floor refusing to stand up.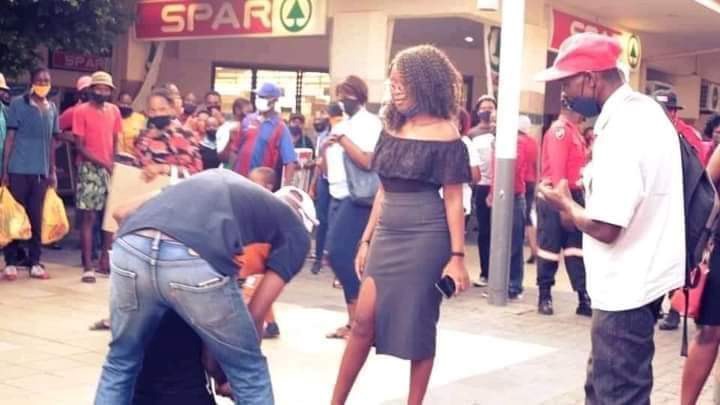 He was heartbroken, but as they say," there are many fish in the sea."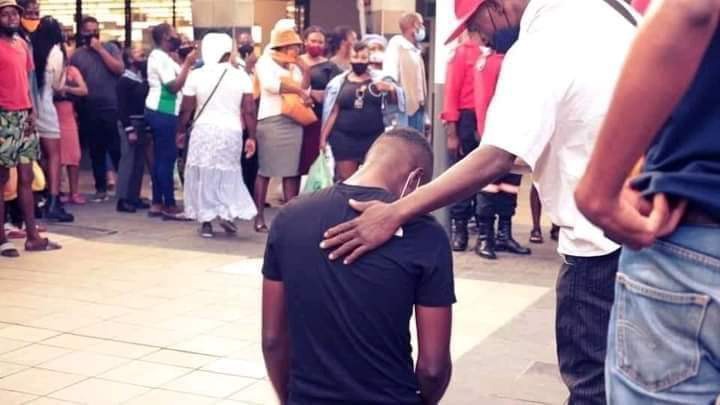 But of course Mzansi was not going to keep quiet but were going to have their say. Some agreed with Mavis saying she was not ready for marriage, but some judged her saying her kind does not get married for love but financial freedom.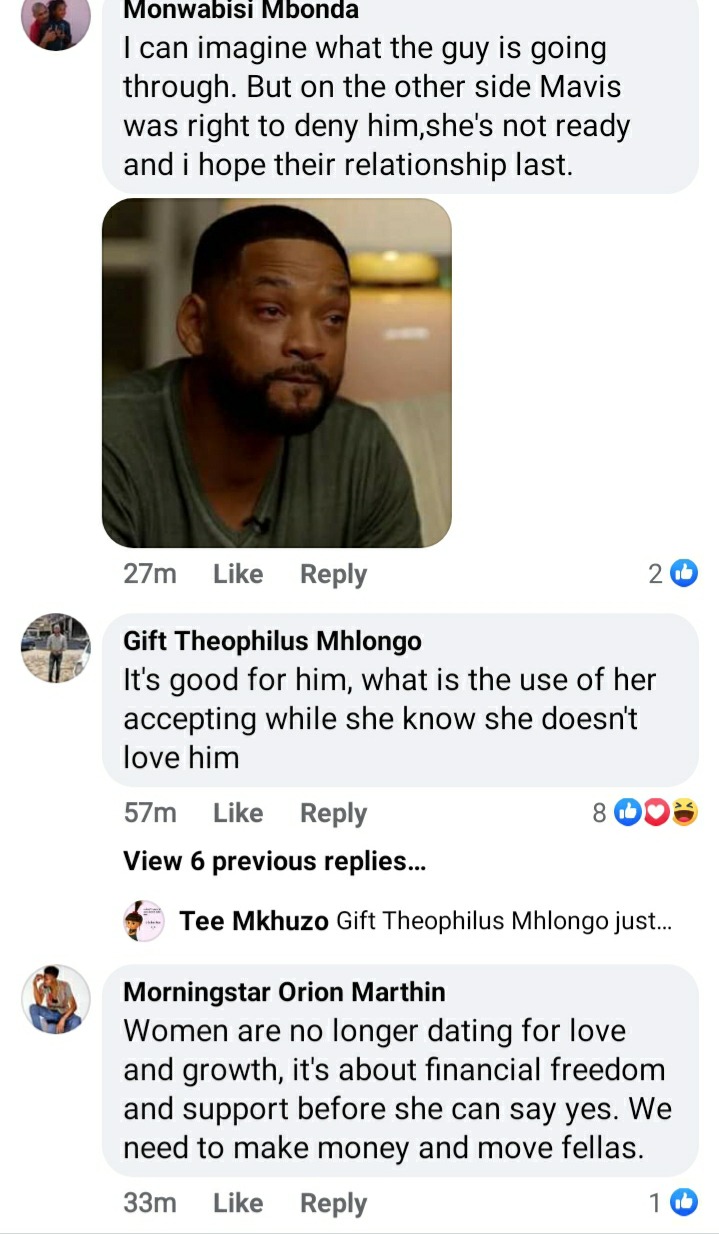 Some say that if he followed his tradition and wrote to Mavis' family asking for the families to meet, he could have avoided being humiliated.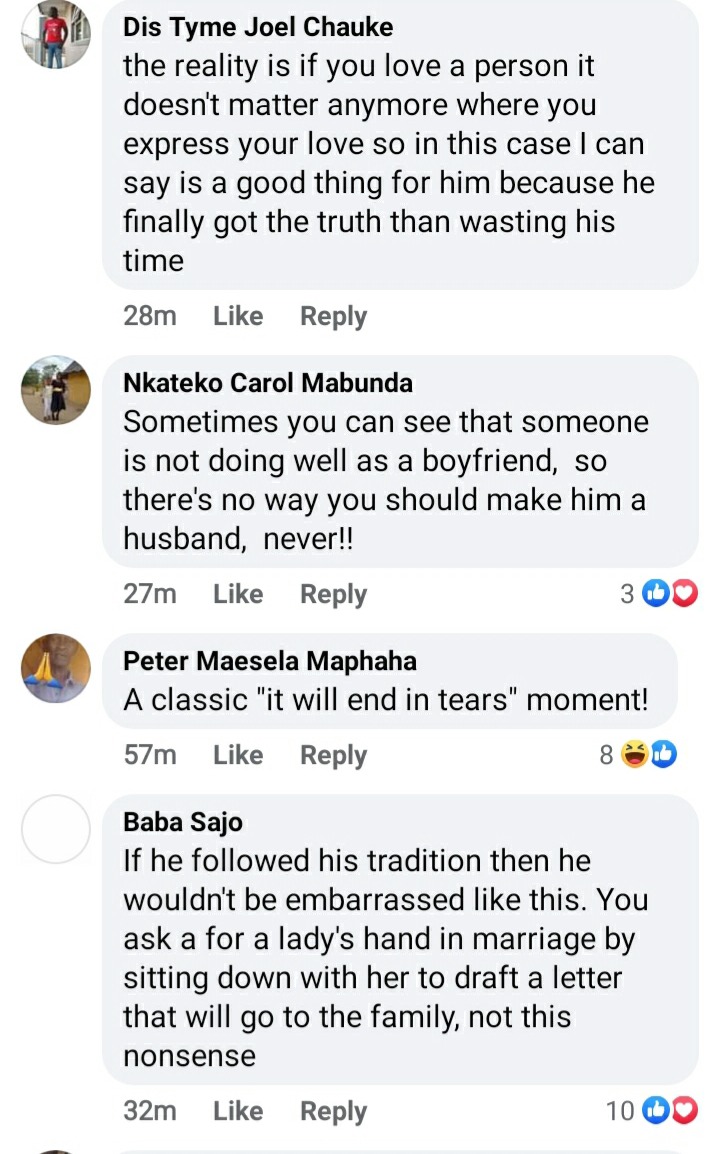 Hopefully, he will get over this and fall in love with someone who is ready for marriage. But wait, people who know them say that it was just an act and a prank, that it happened in Francistown in Botswana. All these emotions for nothing.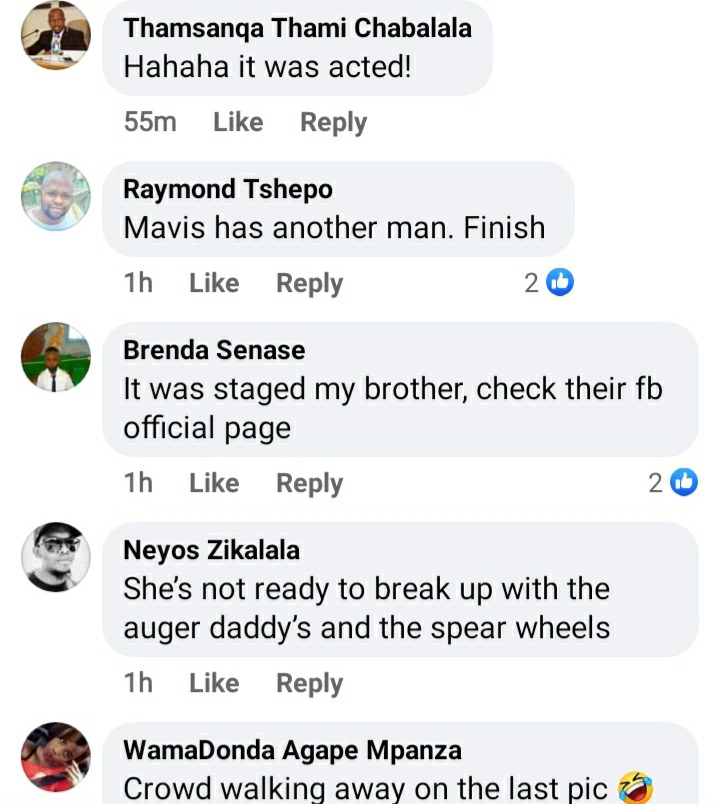 Oh well.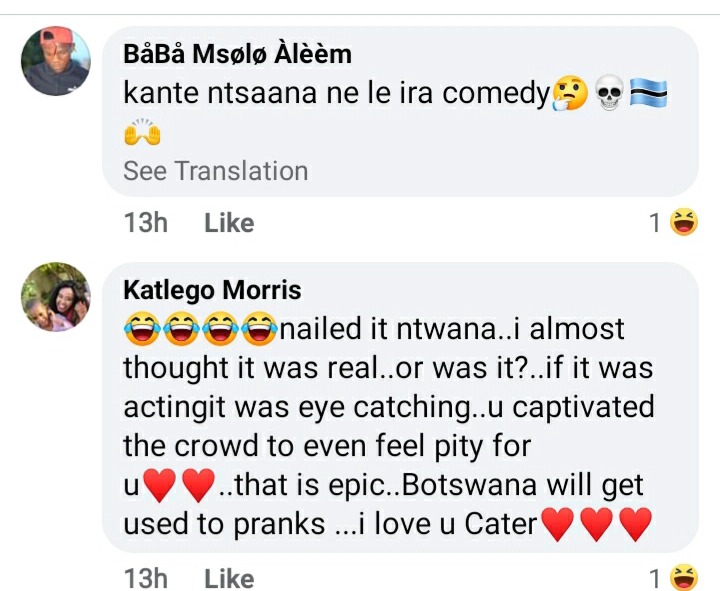 Content created and supplied by: Sasatjie (via Opera News )