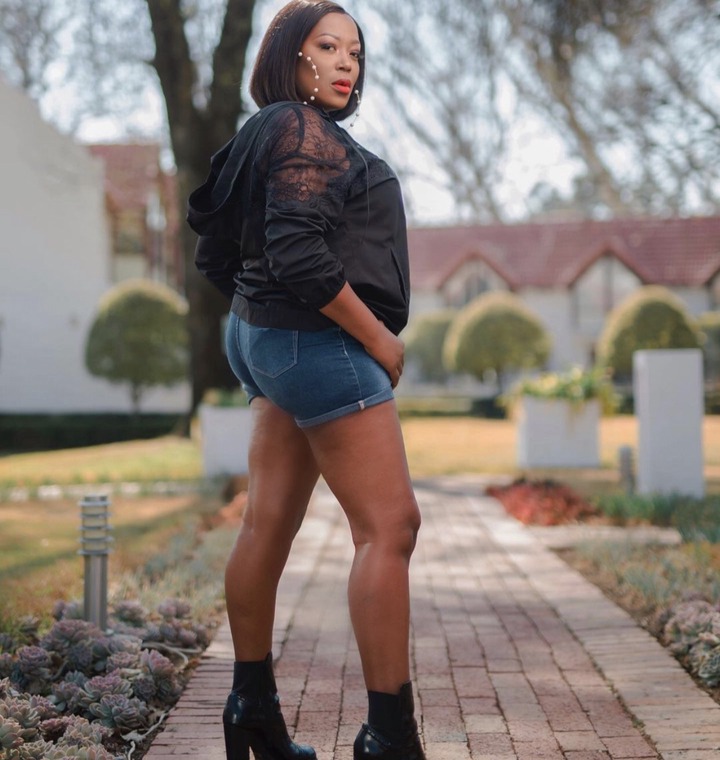 She is well known as the Queen of acting and also she is too good at what she is doing. The famous actress and also social media personality is lobed by so many people and also she has so many followers. Many people are still not over the character of T-Gom. She is well known as Rami Chuene and also she is one of the best Mzansi's character. 
She is well known for portraying the best character of Kgomotso on the best soapie known as Muvhango. And also she has went to one of the best soapies known as Muvhango to potray the character of Gracious Mabuza known as T-Gom. 
She has also been part of the Ackermans advert ladies where they were showing off their plus size bodies. She was not afraid to show off her body and also her looks in those lingerie and also she explained that she is so happy and also confident with her looks. Ramie is a tough lady and also her confidence it way too big, she is not intimidated easily and also she never allows anyone to get through her nerves no matter what. She is loved and also adored by so many people.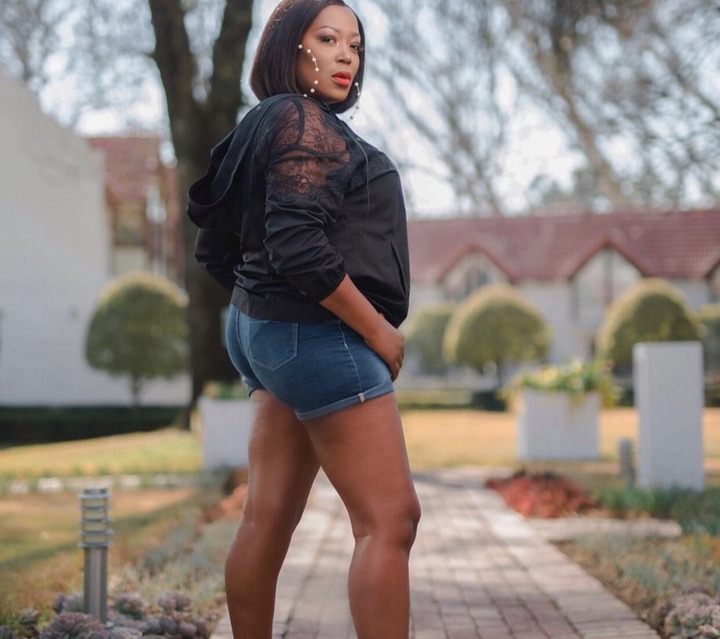 @Tshepiso, "I dont think it's fair to put Rami with the other ladies. Let's compare apples with apples. We love and appreciate the beauty and talent of the other ladies. As for Rami, she is a legend!"
@Nomsa, "Rami Chuene I'm fond of her accent "
@shane, "I miss those days where TGOM is the only story I'm dealing with. I get to make cute edits for it. I'll make a way to create some for TPPFS, 11S, and MBTUE."
@solid, "Guys self love and appreciation is @ramichuene creating a @GraciousMabuza Twitter page I'm learning here sis"
@justine, "First @GraciousMabuza had his wine then Dolly dated him now he fires Jerry and it's trending on Twitter @MbalulaFikile #TheQueenMzansi"
Link to the tweets and also comments- https://twitter.com/muzingaye_thaka/status/1243824324026306563?s=21
Followers have explained that she is a god actress and also that she is considered as the best. Many have explained that they love her accent and also the skills that she has. Many people were not happy on how she has exited the soapie and they felt that she deserved a more and also better send off. 
Rami is also funny as she has some short funny videos on social media which also made so many people love her more. She is bubbly, outspoken and also honest with herself. She is not afraid to explain herself and also tell her side of the story. She is too good at defending herself and also she is not afraid to stand alone and also stand on her ground. She slays each and every character she plays on set without a doubt. 
@xolisa, "@ramichuene I couldn't deal with the fact that T-GOM aka #GraciousMabuza was killed like that by Nomzamo. So unexpected but well played. I love you my inspiration. Keep slaying my life"
https://www.google.co.za/amp/s/okmzansi.co.za/hot-mama-rami-chuene-shows-off-her-summer-body/amp/
Content created and supplied by: SOMHALEFANS (via Opera News )