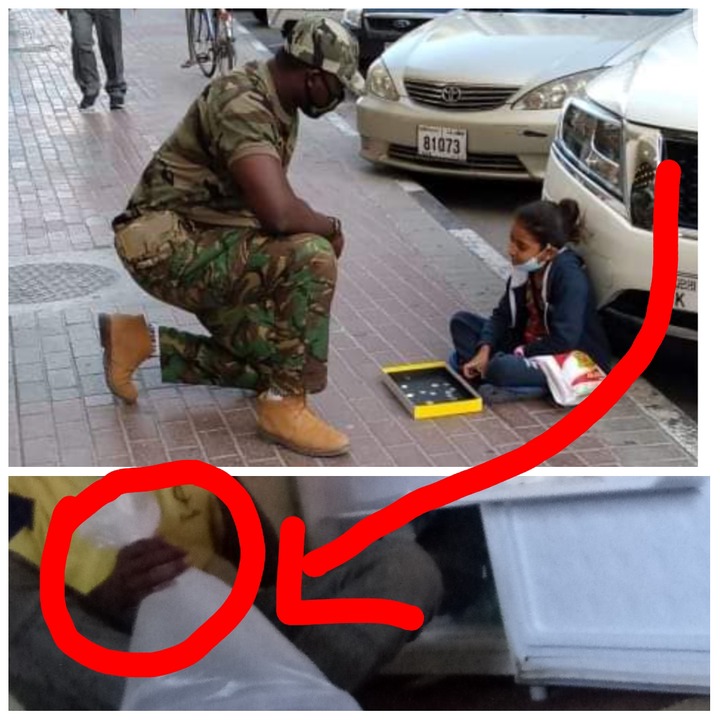 View pictures in App save up to 80% data.
A Ghanaian soldier named Stone Perry shared his experiences while preserving peace outside the region. According to him, as she was walking along the streets, she saw a little girl beside his car asking for alms.
Something dawned upon him, according to him, to kneel down before the child. He knelt down instantly, and he felt a sense of submission and humility. He felt that he was going from a higher horse to a humble individual.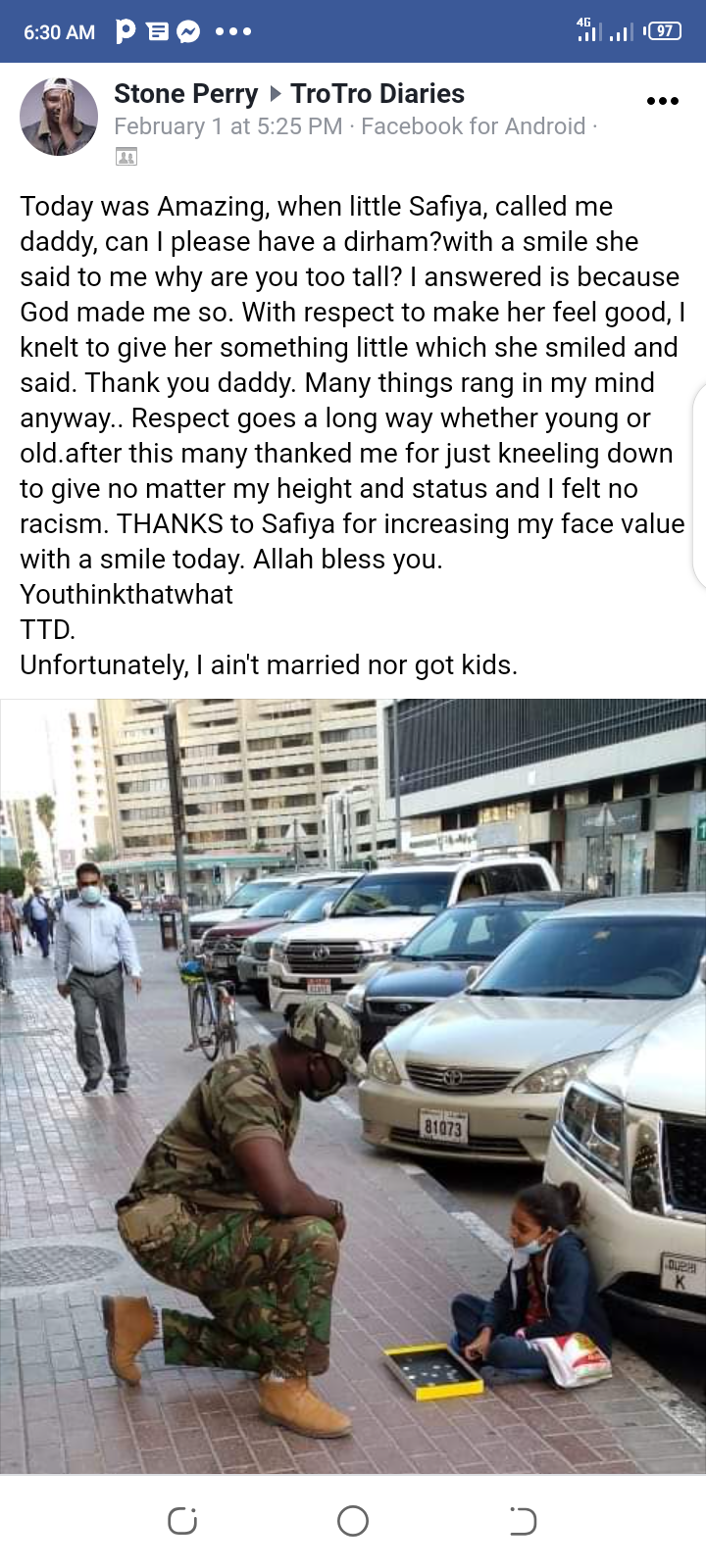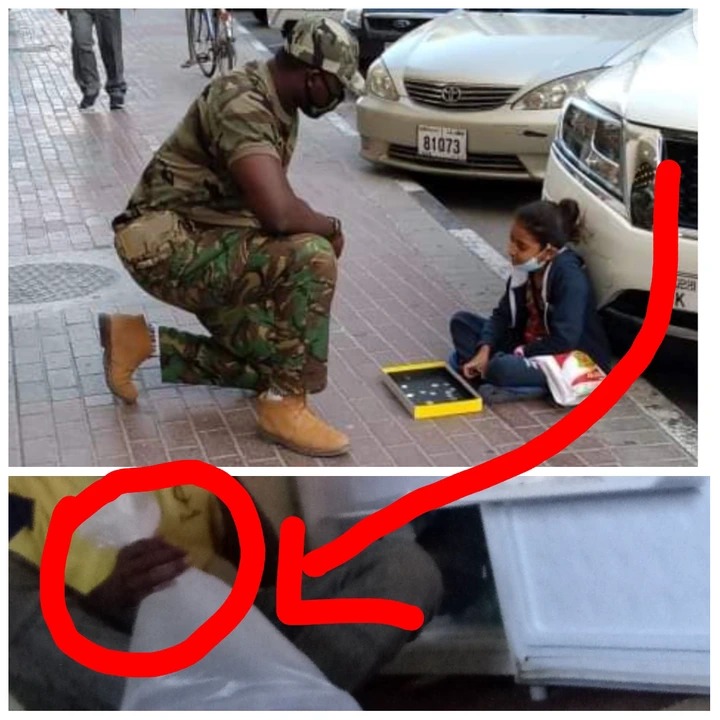 View pictures in App save up to 80% data.
And he dropped his alms in the bowl immediately, and the little girl squeezed his hand and said, " God bless you Daddy" As he walked away, that moved him into tears because he did not have a wife or child to be called a daddy.
He told all and everything to be humble for the poor and the weak. There are many people who do not have the luxury of being wealthy like you. One thing you should know is that all people deserve dignity and equal recognition. They are all human beings. He offered advice on social media. A touching story like that.
What's your opinion on this? please drop your thoughts in the comment section below and don't forget to click on the follow button to get more content from us.
Please maintain social distance, wear your face masks, wash your hands regularly with sanitizer for prevention is better than cure.
Share this unique article across all social media platforms
Thank you.
Content created and supplied by: GistManiacs (via Opera News )