After a Twitter user posted the photographs and the heartbreaking story behind the images, several tragic pictures of a little little boy are now trending on twitter.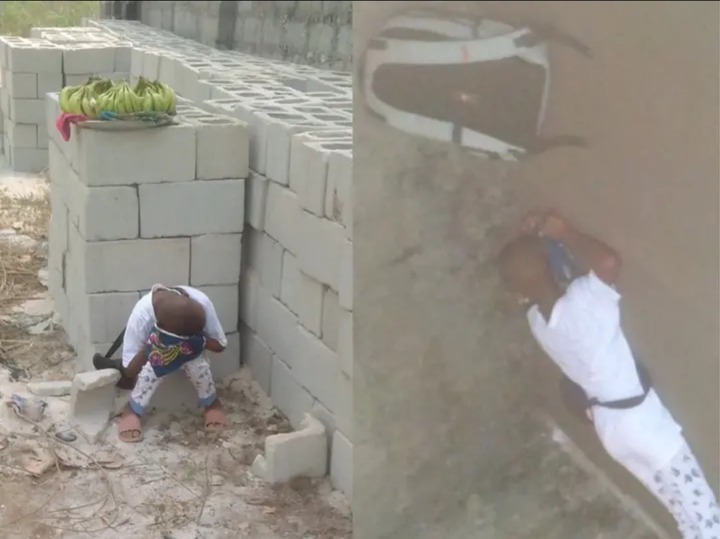 In the pictures, after he returned from school, a little boy was said to be sent out by parents to go and hawk banana, and he ended up sleeping in a block and an unfinished house.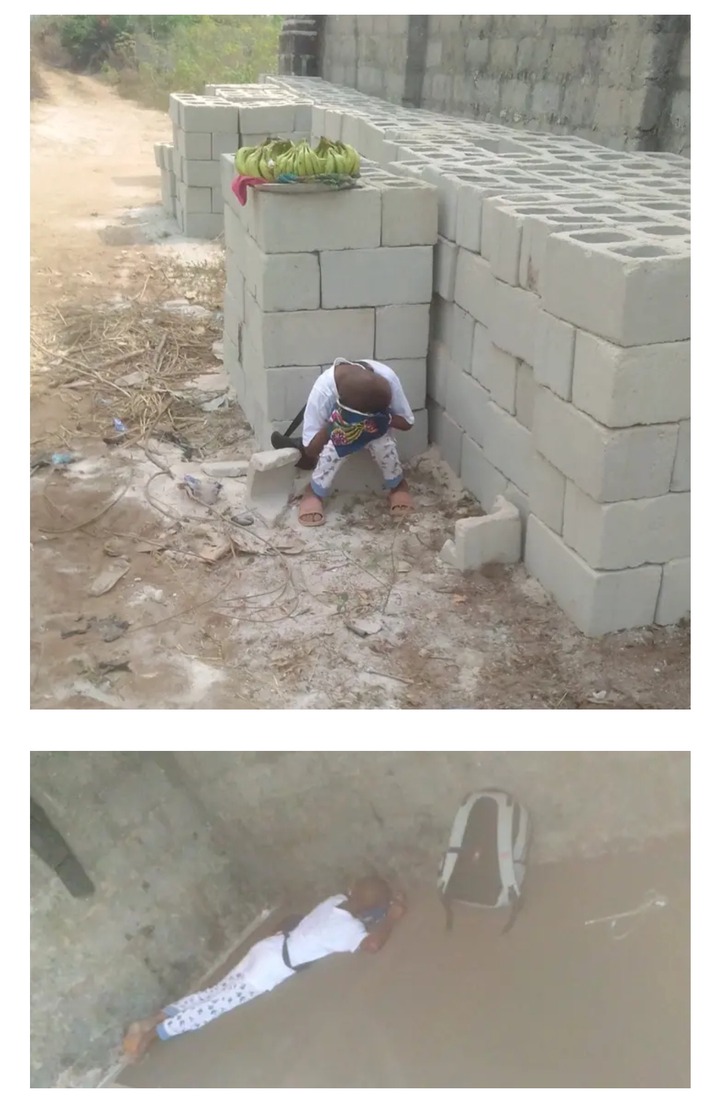 He explained, according to the twitter user known as @shukuemekar, that he saw the little boy on his site where they are packed blocked, he was sleeping next to a tray full of bananas. He wanted to wake him up and ask him to lie down inside the unfinished house. Then the little boy explained that he had returned from school when he was asked to go to the banana hawk.
The Twitter user who posted the pictures and the story described the treatment as incorrect, but most influencers on Twitter did not agree with him.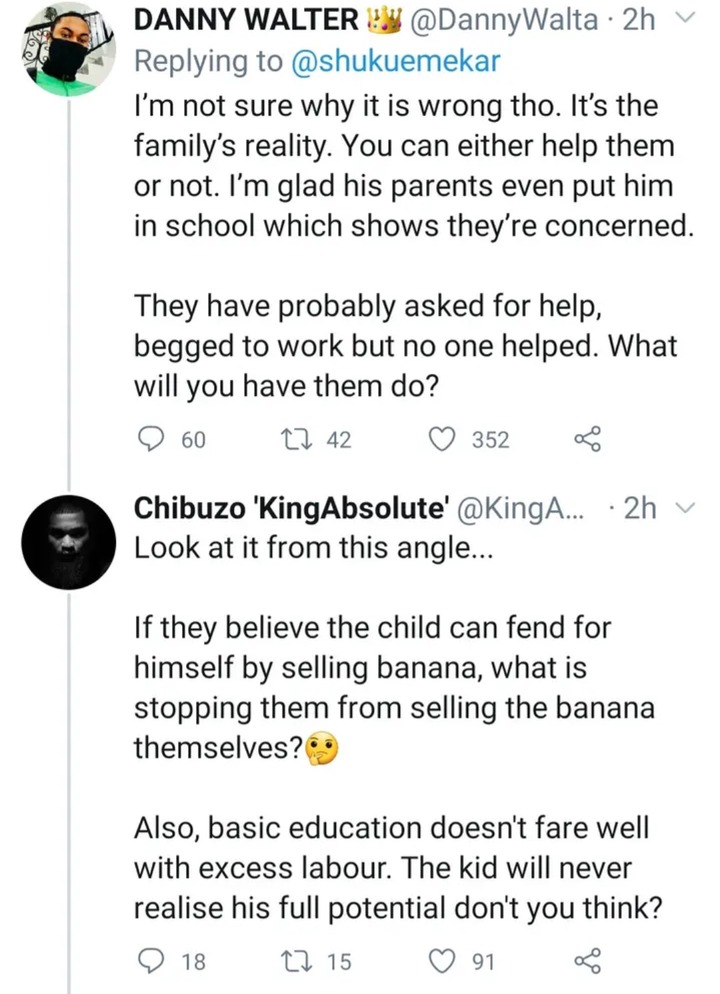 Reacting to the pictures and story behind them, for most Nigerians, some said it was the truth, and we all see kids hawkers on the streets every day and don't beat an eyelid. For them to not go hungry, this may be one of their sources of money. See a couple of the top reactions below:—
Content created and supplied by: FutureReversed (via Opera News )