We all dream of a huge display of affection and appreciation from our one and only and that's exactly what Kganyago got for valentines day.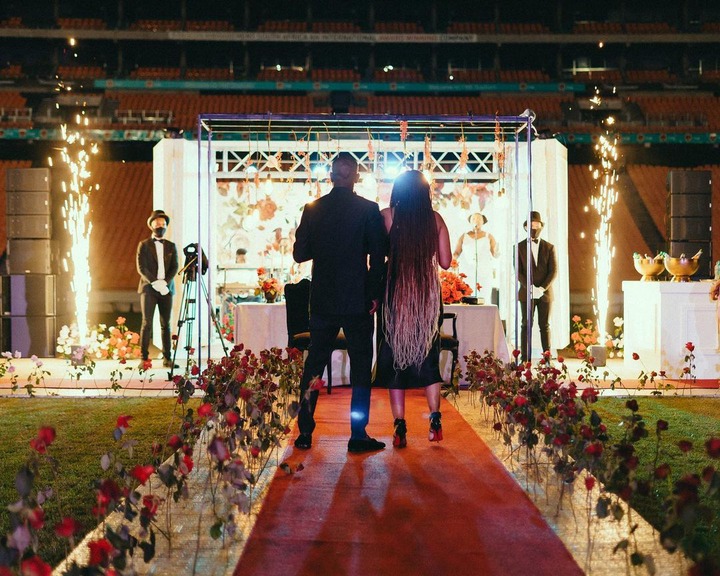 A grand and dreamy love gesture by her supposed partner was held at the Soweto Soccer City stadium. The stadium was prepared for a romantic elaborate dinner and a live performance by Zonke, who Kganyago says, on an Instagram post, that she's always wanted to see her perform live and that it was a wish fulfillment.
She was chaperoned into the stadium and was met with a red carpet lined with roses on the sides of it leading up to a dinner table with servers on both sides of the table. A stage hidden by a curtain stood in from of the table. Behind the curtain appeared Zonke with a performance, Kganyago appearing surprised and happy.
She captioned the photo as "Black love matters!!!" and in the video on her Instagram page she is seen enjoying herself and singing along to Zonke's performance for her and her partner.
Source: www.instagram.com
Content created and supplied by: VenusJones (via Opera News )