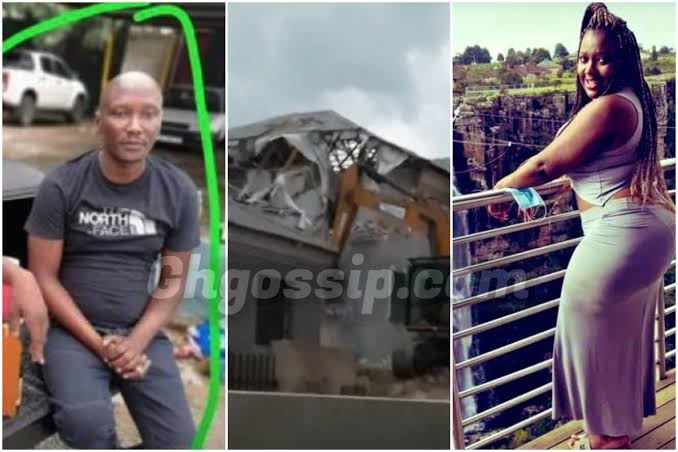 Let us avoid anything that can lead to anger because it can be so destructive and regrettable at the end. Also whenever you are in relationship never you feel entitled because of the little gesture you showed your partner. Whatsoever you spend during this period should be by willingness and must not be demanded.
This was in reflection to the recent interview of a man who bulldozed the house of her girlfriend a popular South African model after she called their relationship to a close. Many citizens have wondered what actually transpired that such an expensive mansion would pay the price.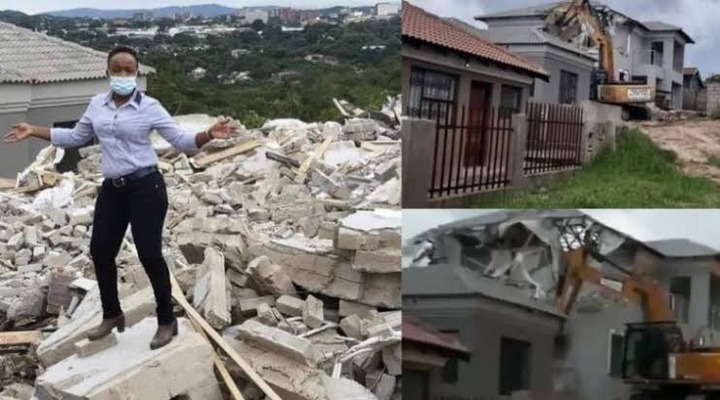 However, in a video posted online, muscled man was seen explaining to the public what the problem. According to him, "I decided to build a house for my woman in her undeveloped land having discussed about the future with her but I discovered that she's cheating on me. As it that is not enough she without explanation ended our long relationship. So using an excavator to demolish the house I built with over R1m is the only thing I could thought of cos she can't eat her cake and have it" he concluded.
People must stop this anger issue, I just wish this model will sue him so he will pay for every single damages.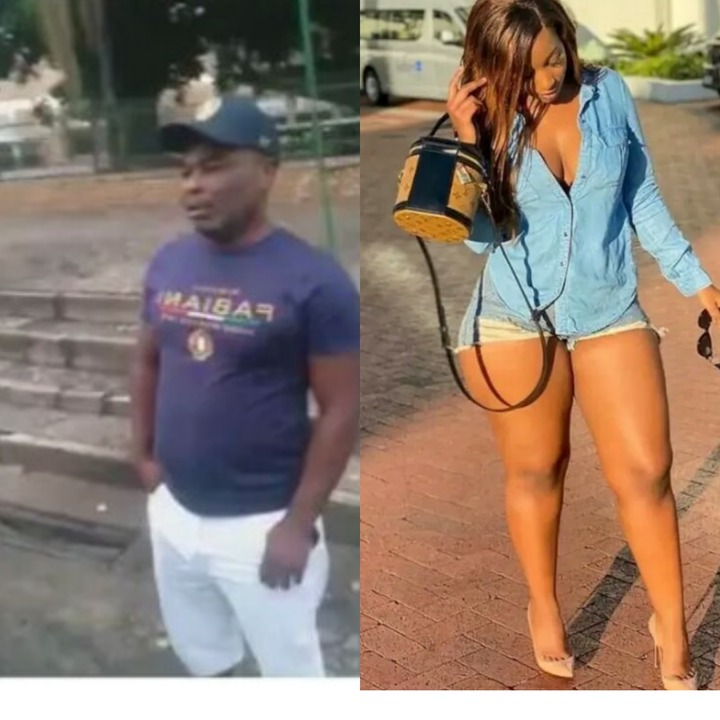 What's your take on this?
Share your views on the comment box lets know what you think.
Also remember to Like, Share and Follow for more update on Entertainment, Public Safety, Crime and all the Latest News across South Africa and beyond.
Source;https://youtu.be/CrloTteyBfQ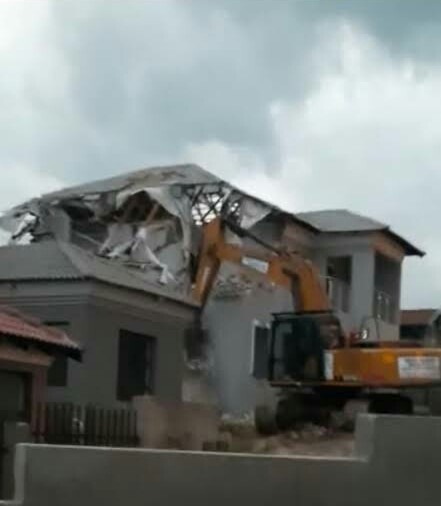 https://www.ghgossip.com/man-opens-up-about-why-he-demolished-his-girlfriends-house/
Content created and supplied by: MzansiEveningNews (via Opera News )