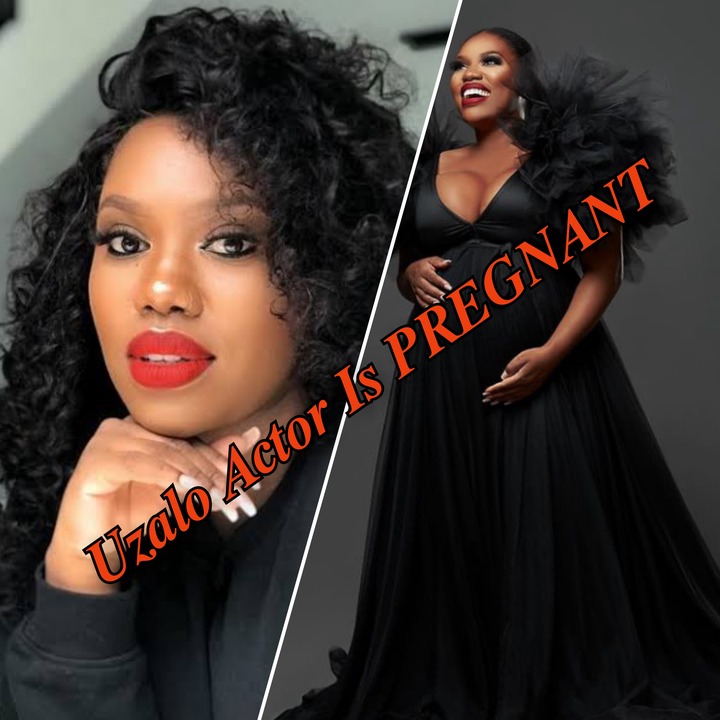 Gugu Gumede, the Uzalo actress who portrays Hlengiwe Mamlambo on the popular hit show on SABC 1, recently left viewers curious on why she left the show. There were a lot of reports that circulated about her leaving the hit show.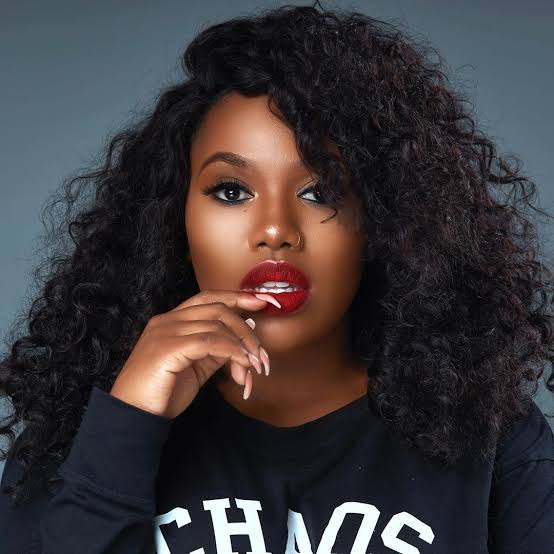 Congratulations are in order for the Uzalo actress. Gugu Gumede took to her instagram to announce and reveal that she is expecting a baby. In the photo, the actress is visibly and heavily pregnant wearing a beautiful black dress.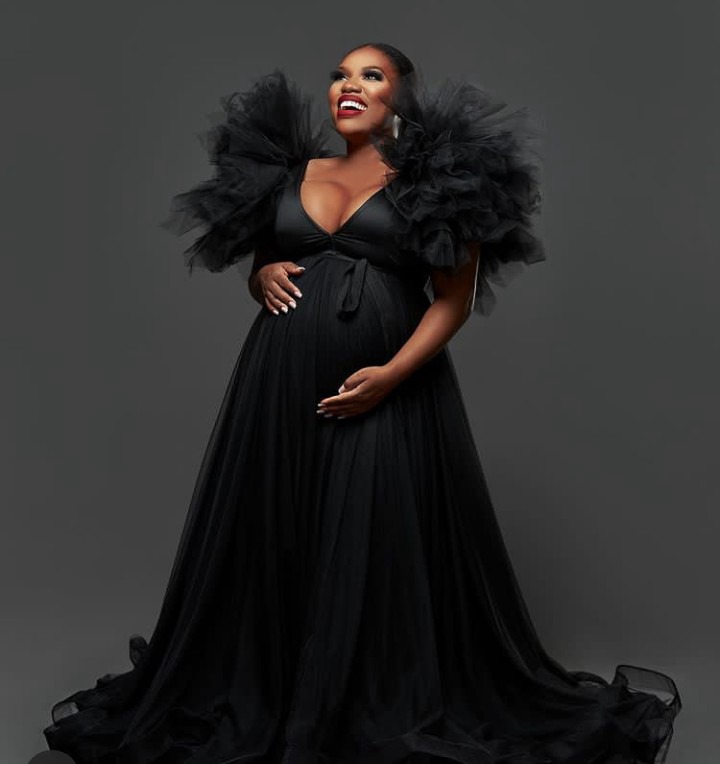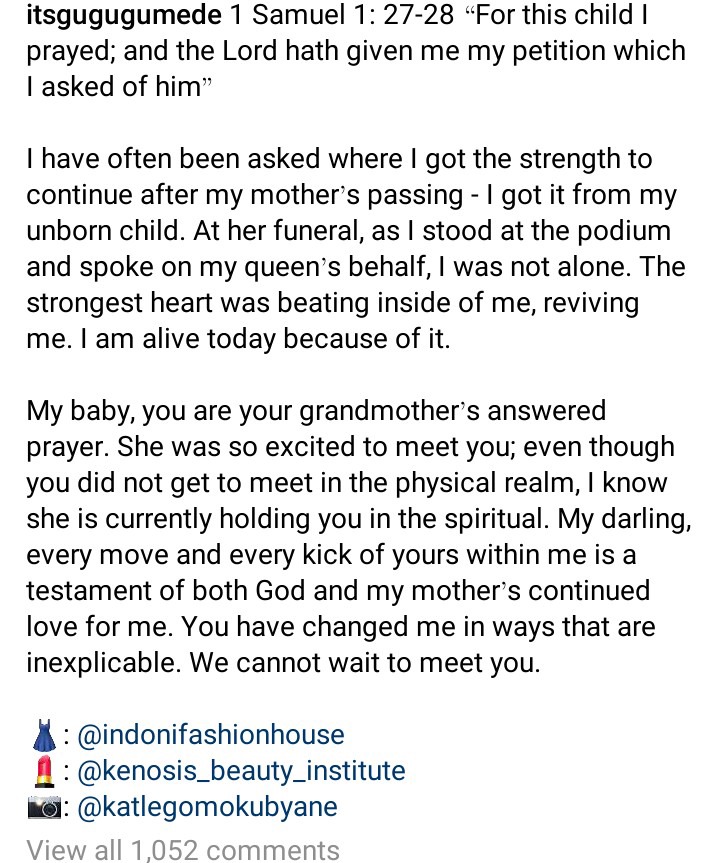 The actress in a long post revealed that her unborn baby is the reason why she is still holding on after all the hurt she went through last year.
In 2021, the talented actress lost her mom Zanele kaMagwaza-Msibi who was a politician and a member of the national assembly. Her mother was affiliated with the polital party NFP. Gugu revealed in her instagram post that the reason she was able to deal with her mother death was because of her pregnancy.
She further revealed that her mother was so excited about her seeing her grandchild.
"𝑰 𝒉𝒂𝒗𝒆 𝒐𝒇𝒕𝒆𝒏 𝒃𝒆𝒆𝒏 𝒂𝒔𝒌𝒆𝒅 𝒘𝒉𝒆𝒓𝒆 𝑰 𝒈𝒐𝒕 𝒕𝒉𝒆 𝒔𝒕𝒓𝒆𝒏𝒈𝒕𝒉 𝒕𝒐 𝒄𝒐𝒏𝒕𝒊𝒏𝒖𝒆 𝒂𝒇𝒕𝒆𝒓 𝒎𝒚 𝒎𝒐𝒕𝒉𝒆𝒓'𝒔 𝒑𝒂𝒔𝒔𝒊𝒏𝒈 - 𝑰 𝒈𝒐𝒕 𝒊𝒕 𝒇𝒓𝒐𝒎 𝒎𝒚 𝒖𝒏𝒃𝒐𝒓𝒏 𝒄𝒉𝒊𝒍𝒅. 𝑨𝒕 𝒉𝒆𝒓 𝒇𝒖𝒏𝒆𝒓𝒂𝒍, 𝒂𝒔 𝑰 𝒔𝒕𝒐𝒐𝒅 𝒂𝒕 𝒕𝒉𝒆 𝒑𝒐𝒅𝒊𝒖𝒎 𝒂𝒏𝒅 𝒔𝒑𝒐𝒌𝒆 𝒐𝒏 𝒎𝒚 𝒒𝒖𝒆𝒆𝒏'𝒔 𝒃𝒆𝒉𝒂𝒍𝒇, 𝑰 𝒘𝒂𝒔 𝒏𝒐𝒕 𝒂𝒍𝒐𝒏𝒆. 𝑻𝒉𝒆 𝒔𝒕𝒓𝒐𝒏𝒈𝒆𝒔𝒕 𝒉𝒆𝒂𝒓𝒕 𝒘𝒂𝒔 𝒃𝒆𝒂𝒕𝒊𝒏𝒈 𝒊𝒏𝒔𝒊𝒅𝒆 𝒐𝒇 𝒎𝒆, 𝒓𝒆𝒗𝒊𝒗𝒊𝒏𝒈 𝒎𝒆. 𝑰 𝒂𝒎 𝒂𝒍𝒊𝒗𝒆 𝒕𝒐𝒅𝒂𝒚 𝒃𝒆𝒄𝒂𝒖𝒔𝒆 𝒐𝒇 𝒊𝒕" 𝒔𝒉𝒆 𝒑𝒆𝒏𝒏𝒆𝒅 𝒐𝒏 𝒉𝒆𝒓 𝒊𝒏𝒔𝒕𝒂𝒈𝒓𝒂𝒎 𝒂𝒄𝒄𝒐𝒖𝒏𝒕.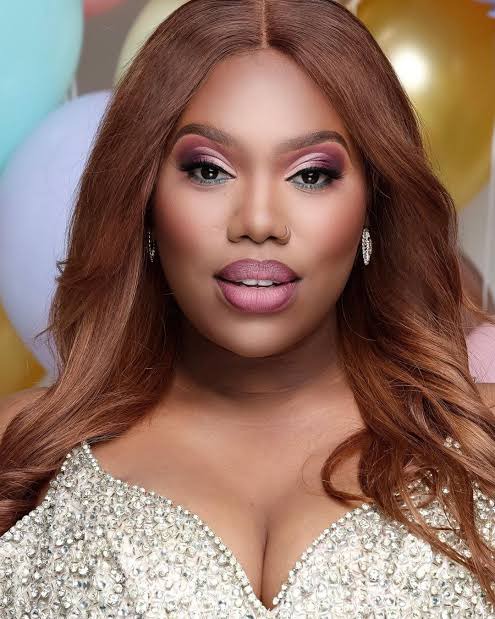 Gugu did recently state that she needed to rest and take care of some personal matters. As a result, her fans were devastated when she left the show, I guess now it's clear why the actress needed the break.
Clearly her pregnancy has served a huge purpose in her life and it is probably what she needed at this time of her life. A huge congratulations to the star and we can't wait to see the bundle of joy.
SOURCES
https://www.instagram.com/p/CY6b0oJtO_0/?utm_medium=copy_link
https://zalebs.com/drama/gugu-gumede/is-mamlambo-leaving-uzalo
*𝑫𝑰𝑺𝑪𝑳𝑨𝑰𝑴𝑬𝑹: 𝑇ℎ𝑒 𝑝ℎ𝑜𝑡𝑜𝑠 𝑢𝑠𝑒𝑑 𝑖𝑛 𝑡ℎ𝑖𝑠 𝑎𝑟𝑡𝑖𝑐𝑙𝑒 𝑑𝑜 𝑛𝑜𝑡 𝑏𝑒𝑙𝑜𝑛𝑔 𝐴𝑢𝑡ℎ𝑜𝑟. 𝐴𝑙𝑙 𝑐𝑟𝑒𝑑𝑖𝑡𝑠 𝑔𝑜𝑒𝑠 𝑡𝑜 𝑡ℎ𝑒 𝑜𝑤𝑛𝑒𝑟𝑠. 𝑆𝑜𝑚𝑒 𝑜𝑓 𝑡ℎ𝑒 𝑝ℎ𝑜𝑡𝑜𝑠 𝑚𝑖𝑔ℎ𝑡 ℎ𝑎𝑣𝑒 𝑏𝑒𝑒𝑛 𝑎𝑙𝑡𝑒𝑟𝑒𝑑 𝑏𝑦 𝑡ℎ𝑒 𝐴𝑢𝑡ℎ𝑜𝑟 𝑡𝑜 𝑒𝑛ℎ𝑎𝑛𝑐𝑒 𝑟𝑒𝑎𝑑𝑒𝑟'𝑠 𝑒𝑓𝑓𝑖𝑐𝑖𝑒𝑛𝑐𝑦*
Content created and supplied by: LadyN (via Opera News )
Opera News is a free to use platform and the views and opinions expressed herein are solely those of the author and do not represent, reflect or express the views of Opera News. Any/all written content and images displayed are provided by the blogger/author, appear herein as submitted by the blogger/author and are unedited by Opera News. Opera News does not consent to nor does it condone the posting of any content that violates the rights (including the copyrights) of any third party, nor content that may malign, inter alia, any religion, ethnic group, organization, gender, company, or individual. Opera News furthermore does not condone the use of our platform for the purposes encouraging/endorsing hate speech, violation of human rights and/or utterances of a defamatory nature. If the content contained herein violates any of your rights, including those of copyright, and/or violates any the above mentioned factors, you are requested to immediately notify us using via the following email address operanews-external(at)opera.com and/or report the article using the available reporting functionality built into our Platform See More