This lady took to Twitter to share her opinion of how boring she believes men with good intentions are.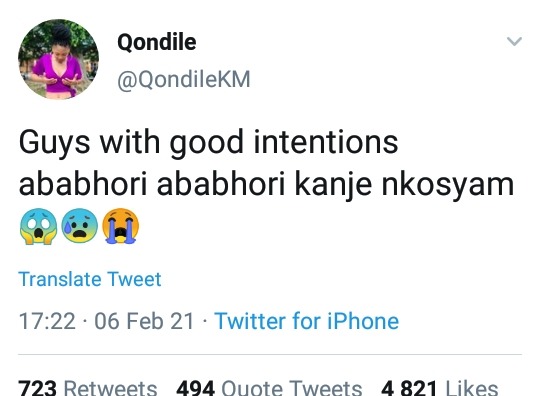 Nobody wants a boring man therefore this lady practically said she is attracted to men Who has a bad intentions towards her because in her opinion good hearted men are boring. If that's isn't having low then i dont know.
This just reminded me of a Facebook user Thokozani who once said women doesn't want good men who has good intentions until they are emotionally damaged.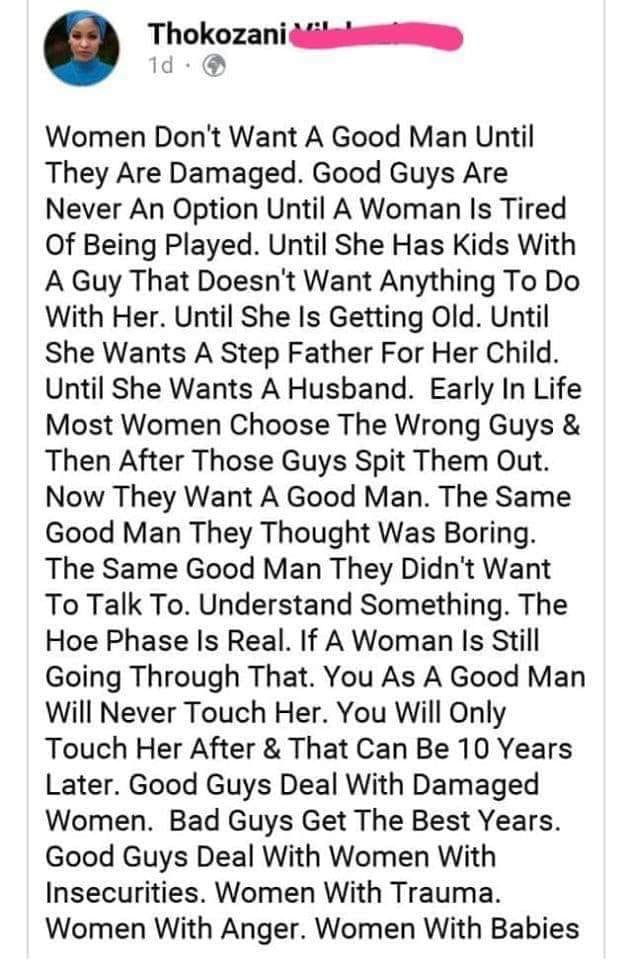 Below are the two pictures of the lady that made such an abnormal statement. I believe this is such a disappoint view to wield because it's sort misleading. What can the future generations learn from such a view apart from tolerating toxicity?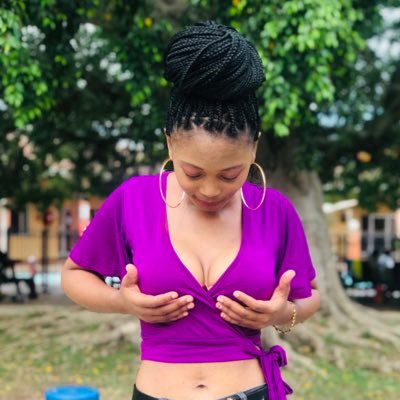 Either way, as you can see Qindile is a very gorgeous lady. Her face is pretty and her is body is one of the best.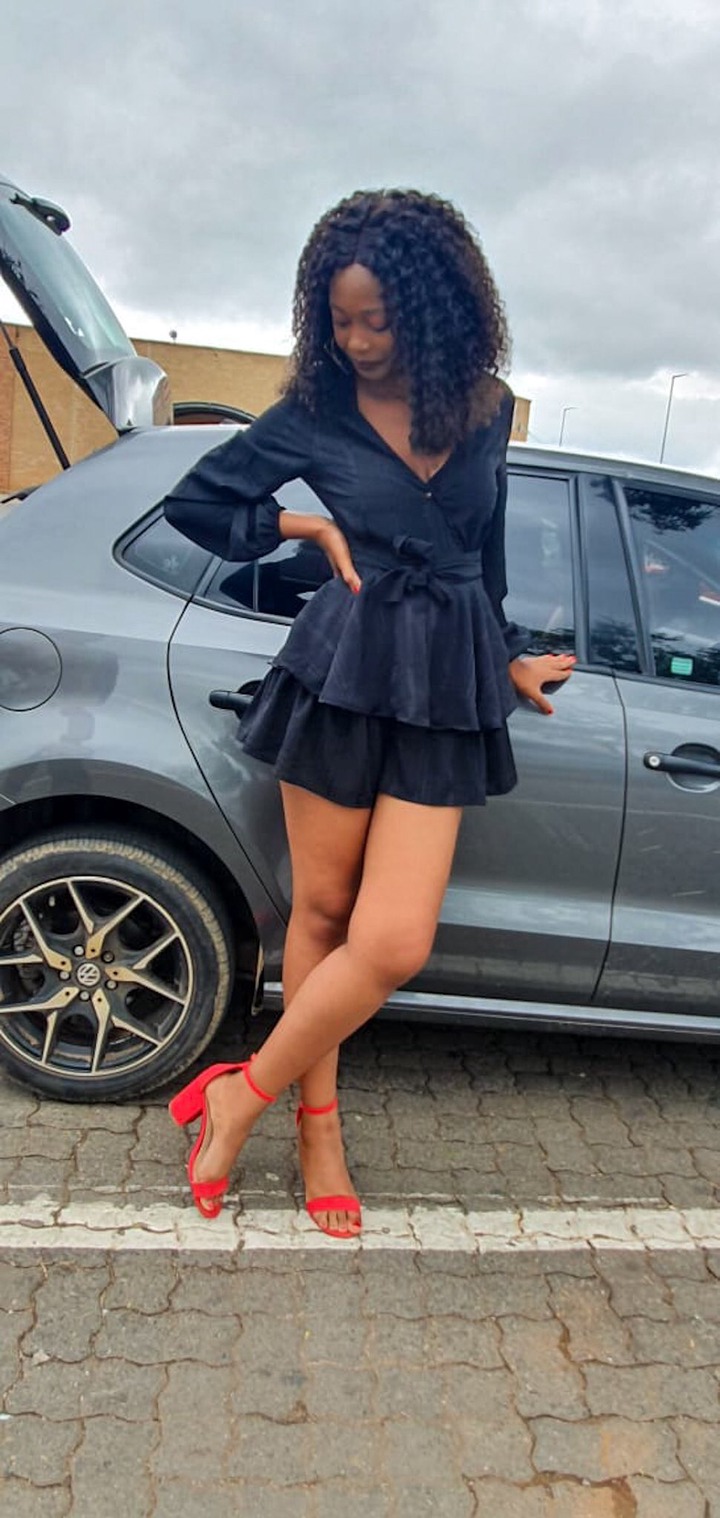 It seemed like most of her followers agrees to everything that she had just said or insinuated.
One Tweep blamed women with such mentality by saying when these non-boring men with bad intentions begins mistreating them and showing off thier toxic traits, they will be all out blaming all men without a single feeling of shame.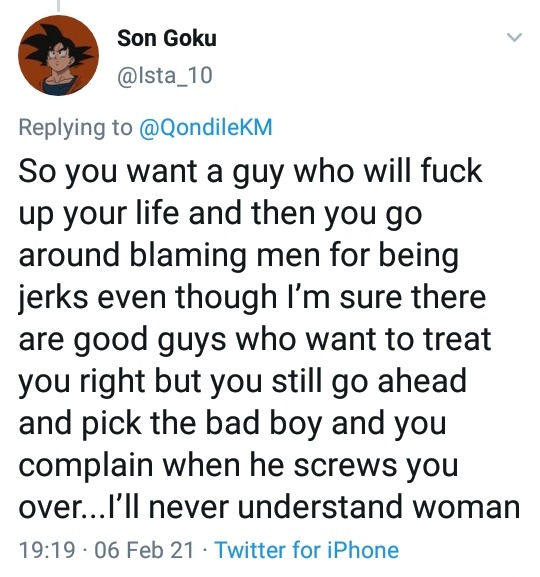 Kgomotso Tlhapane who also seemed tk be a women came forward to say women in general doesn't neceescarily know what they want. I guess it makes more sense coming from a woman.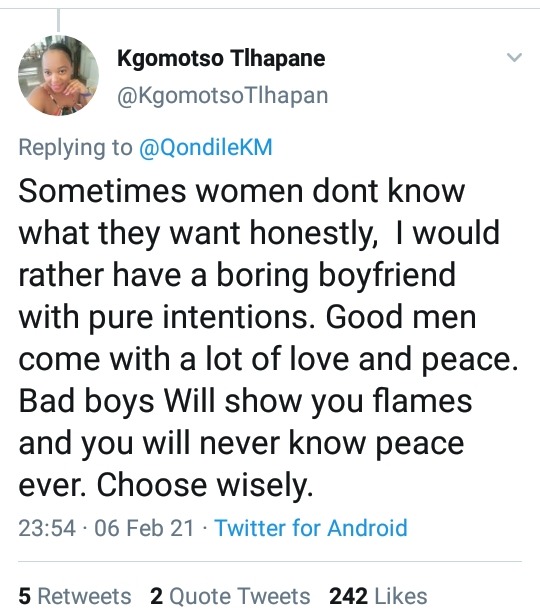 This has to be smartest comment ever, Miss Mampuru made a very good point saying good intentions doesn't bore but the person behind them. She even suggested that Qondile's only calling these men "Boring" because he isn't attracted to them.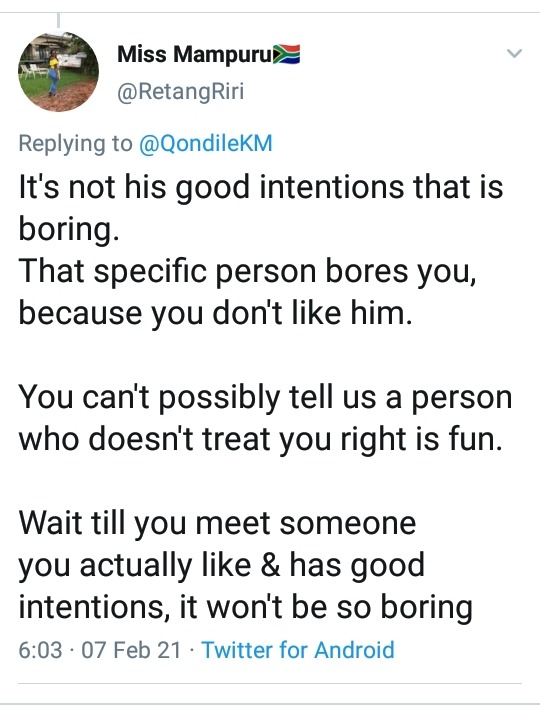 Some other people blamed Qondile's past experiences. Sychologically that makes sense because if you get treated in a certain toxic way, your mind will most likely adapt to that treatment and convince it's self that your situation is healthy.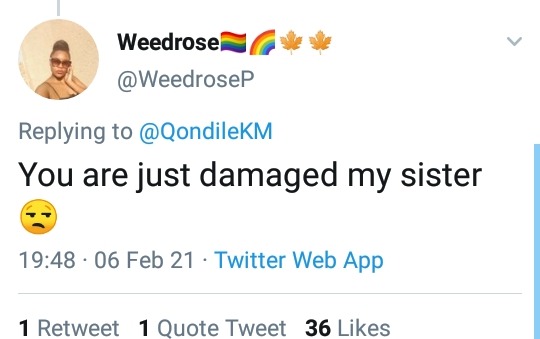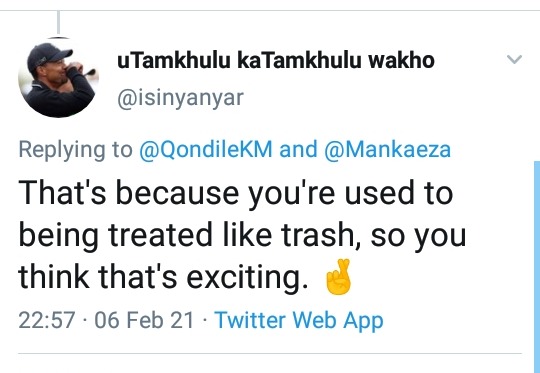 Content created and supplied by: The_Presence (via Opera News )