A women from East London was left in utter shock and confusion after she saw surveillance cameras in the fitting rooms of Edgars.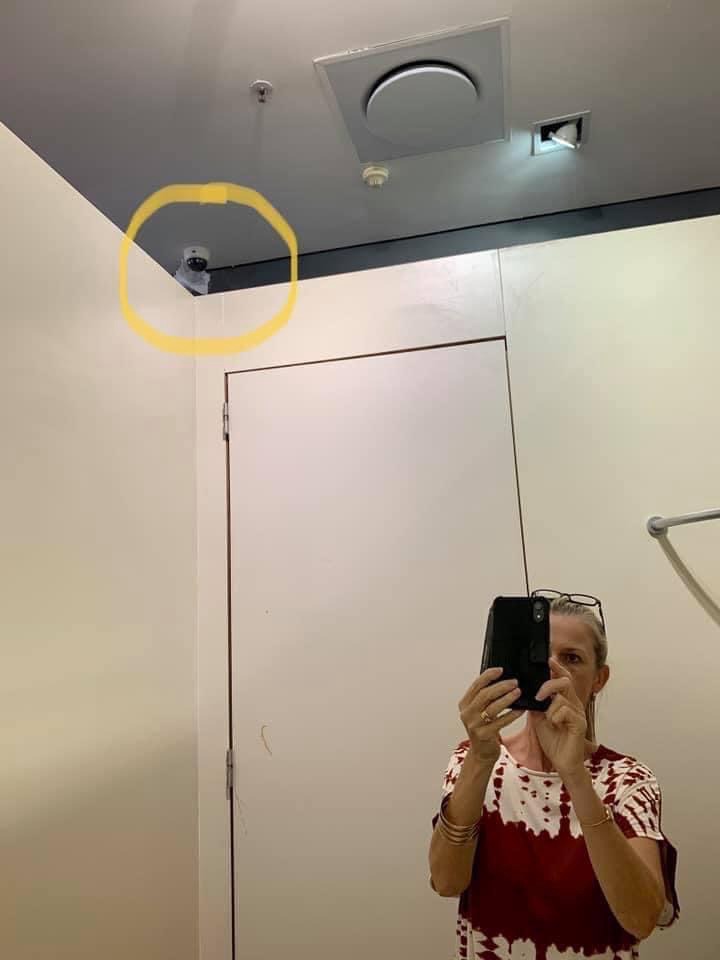 Women were very unimpressed when the news of the cameras were reported on Facebook. Some ladies who are familiar with the East London Edgars store, were really furious.
Geneva Herman Buttner posted the picture of the camera on her Facebook page. She explain what was going on in the caption. This is what she said: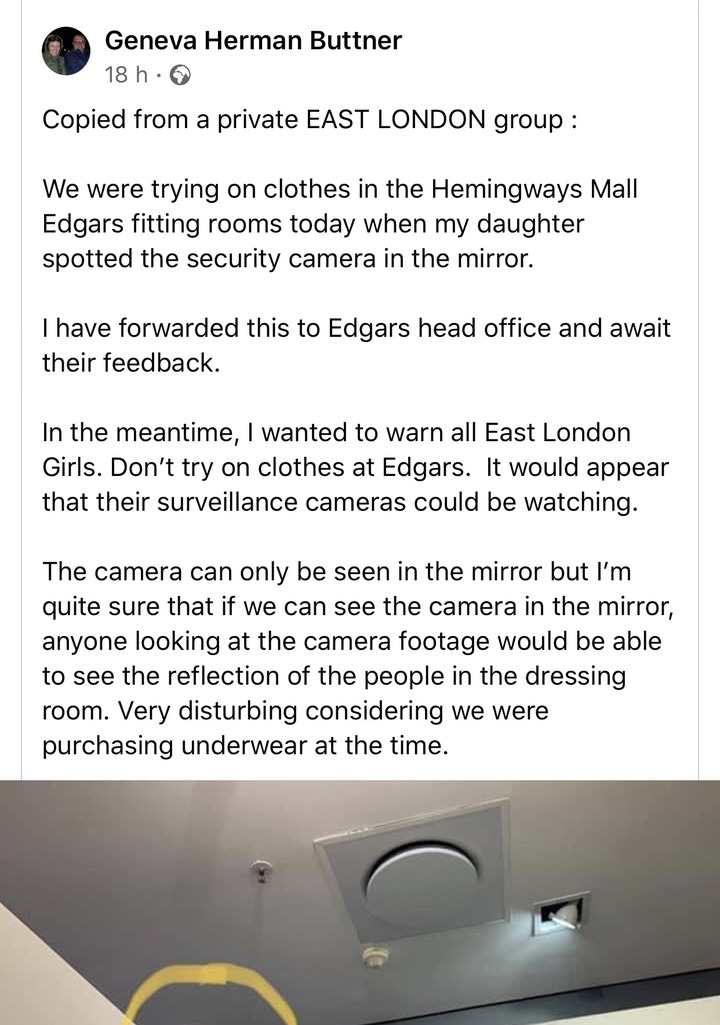 The ladies who were in those fitting rooms felt very violated, they were unaware that there were cameras in those fitting rooms.
It is unethical and unfair to the customers to have cameras in fitting rooms because people undress.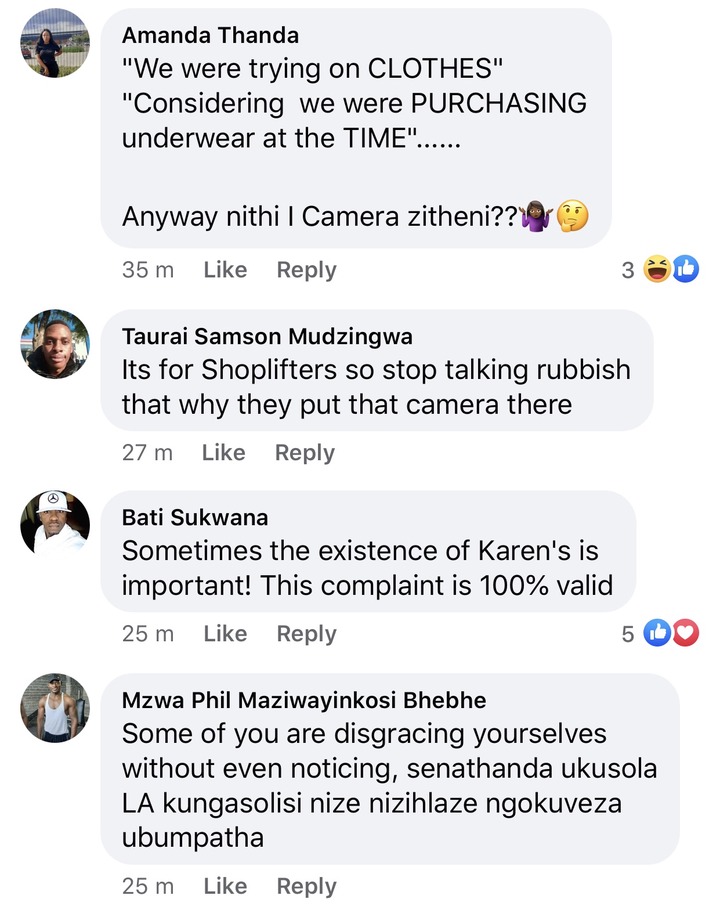 There were some people who believe that the Edgars store, in Hemingsway Mall, has been experiencing a lot of losses due to shoplifting. That is the viable explanation for why there could be surveillance cameras in fitting rooms.
Content created and supplied by: nqobilem_ (via Opera News )