Yesterday late in the evening livhuwani on his Facebook account announced the sad news that, Jane whom was under his wing left the house with little girl to a nearby spa a-shop. unfortunately the little girl came back alone and told the family that, Jane got into a taxi and said she is going to town in bosman Pretoria.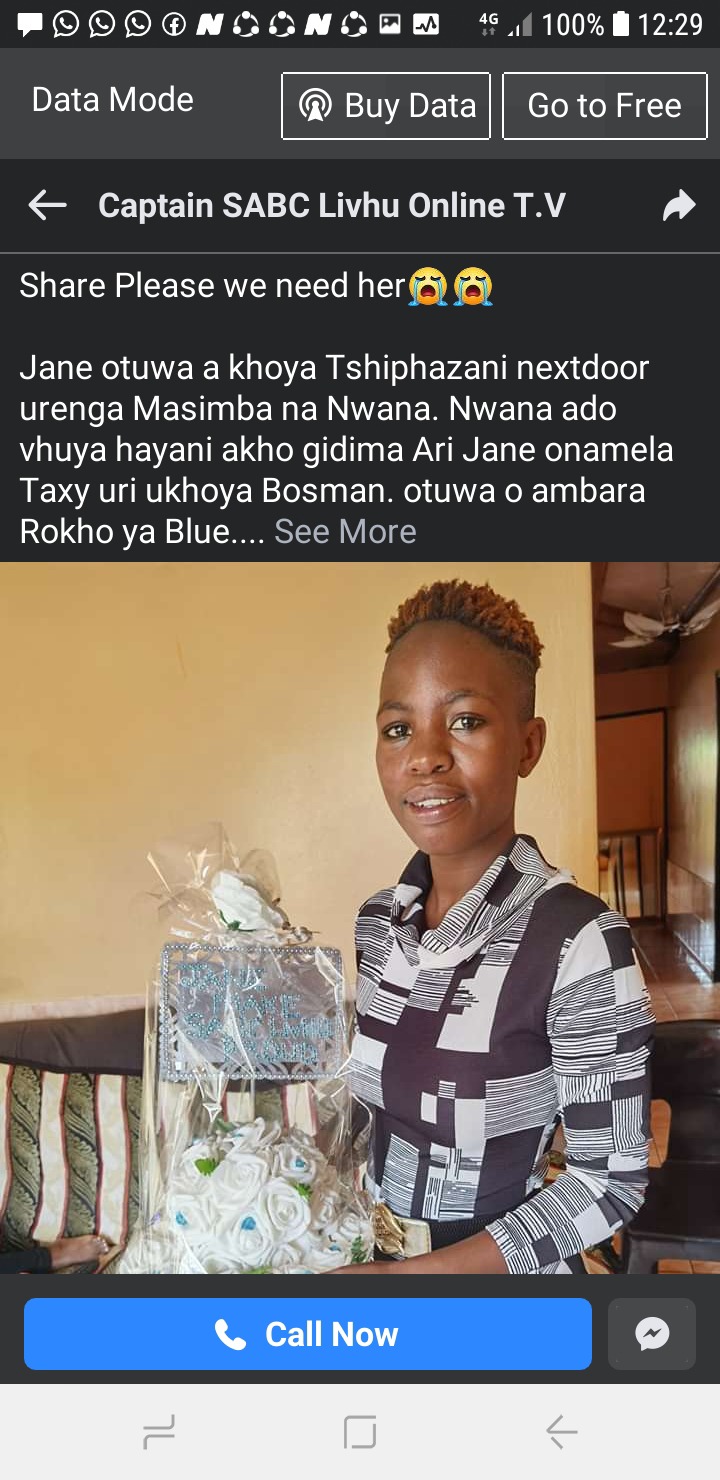 Many of you might be asking yourself that who is this Jane we see all over the media. Jane is a young girl who is from phiphidi out side thohoyandou. She was found by a Facebook influence who is commonly known as captain Sabc livhu by his fan, but he likes to call himself MEC of poverty and house because of his dedication to charity work.
When Sabc livhu found Jane at thohoyandou town within vhembe district in Venda, he was sad and heartbroken by the situation and the surrounding which was in. Jane was involved intoxicated substance abuse like drugs. Sabc livhu thought he should take her under his wing and help her to recover.
Pictures of Jane in addition and discharged from hospital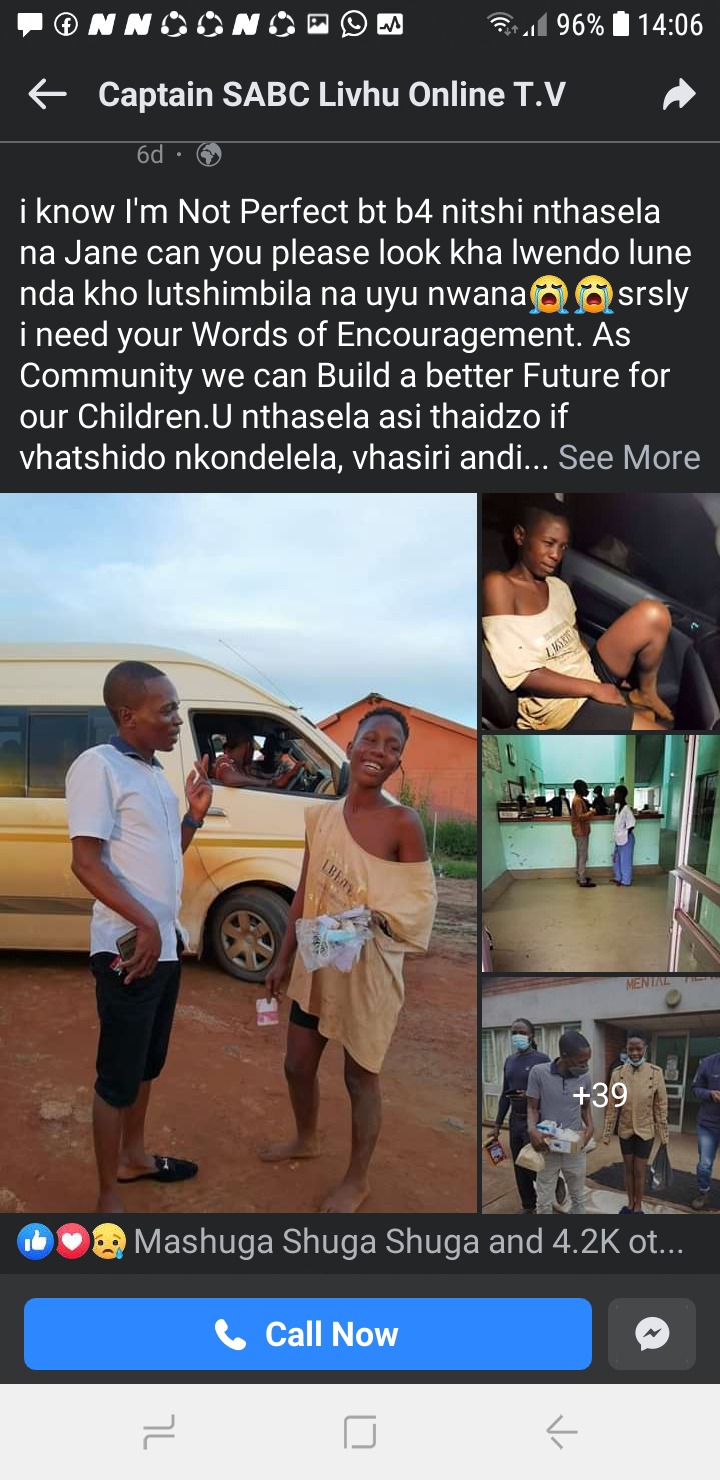 That is when the journey of this two began as they start to move around seeking donations, from business profile after discharged from hospital. After a month Jane was moved to Pretoria to stay with someone. Other said it was because she is going to rehab early March but Sabc livhu never confirmed this we where told to wait for Monday announcements.
Jane with Ndivhuwo (in a seden police vehicle)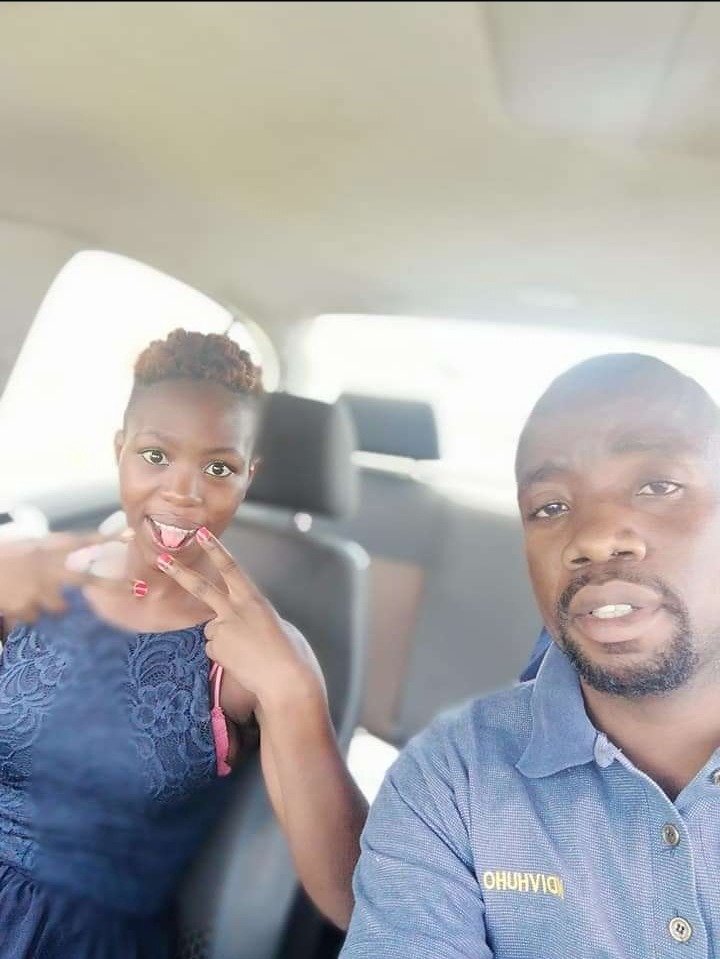 Today in the morning Ndivhuwo (professional police officer) who is famaously known as ndivhu ndix on his Facebook ACCOUNT, announced good news that her had found Jane in Braamfische. He said people can cantact livhu to come and collect her. Few minutes later Sabc livhu together with ndivhu and Jane went live rejoice on reconnected with Jane.
(Livhu, Jane, ndi Hu and a fan next to a police car)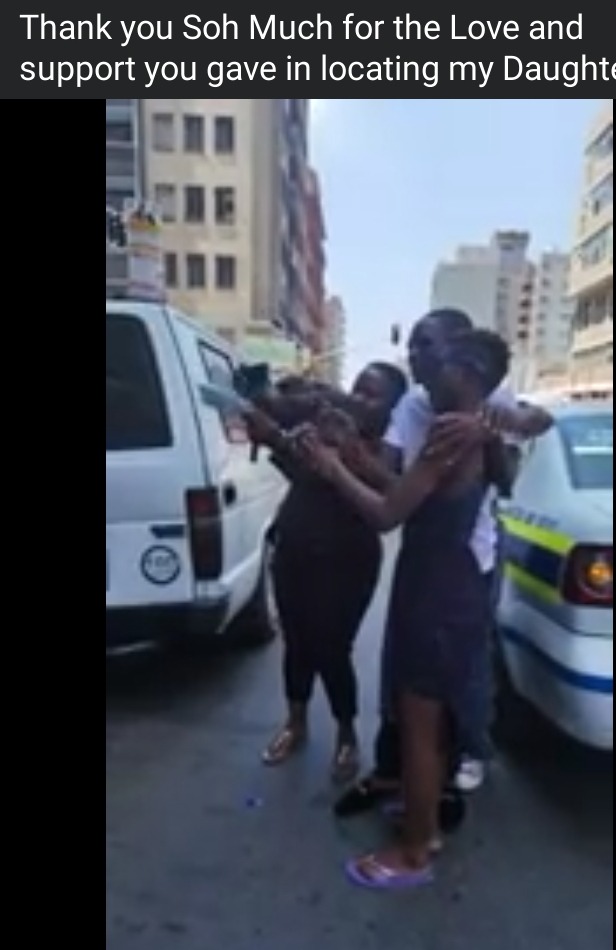 His fan pleaded with him to seek professional help on her what is your thoughts.?
Content created and supplied by: [email protected] (via Opera News )