K Naomi is a South African TV personality, actress, model, philanthropist and businesswoman. She is best known for her work as the presenter of the show Top Entertainment owned by Top One Entertainment. This role, which she performed together with AKA, Chanelle Ellaya and Ayanda Thabethe, was the one that propelled her to stardom back in 2012.
K Naomi is also known as Keitumetse Naomi N and Shorty N. As an actress, she has managed to work with Hlomla Dandala, Larona Moagi, Moshidi Motshegwa and Lunga Tshabalala in major projects.
She was born on 28th June 1991, the beautiful girl went to the Vega Bordeaux School where she graduated with a BA degree in brand building and management in 2017. She dedicated the degree to her late mother, who passed away in 2012. Sadly she lost her grandmother in 2017, which was another lowest point in her life.
The artist did not have the best of relationship with her father, but she worked on mending those broken bridges. At least she has a good one with her sister.
After rising to fame, K Naomi went ahead to work on The River. You can imagine the big names on the show she got to work with. She also became the first African woman to be a Reebok ambassador. As if that is not enough, she is the first African woman to be a Maybelline brand ambassador.
In 2017, the gorgeous model bagged the Hot Chick of the year title at the Feather Awards. Away from entertainment, the girl is also a philanthropist who gives free self-defense classes through her campaign called Pretty Lethal. Her love for the gym surely helps with this. She also models swimsuits.
Are K Naomi and Lunga Shabalala still together? Unfortunately, the beauty has not had much luck in the relationship department. She once dated co-star Lunga Shabalala but that ended with claims that Lunga had cheated on her with the famous Omuhle Gela.
K Naomi later got together with DJ Shimza and by all accounts they were a happy couple. However, K Naomi and Shimza had a rather unpleasant Instagram breakdown. In one of her Instagram stories, K Naomi said that Shimza broke her and she thanked him for that.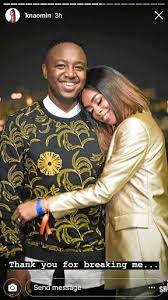 K Naomi has had her fair share of challenges ranging from losing her mother and grandmother to heartbreaks in relationships. Despite all that, the girl is defying the odds and she is still making history.
See the pictures below.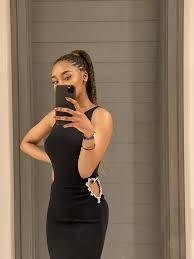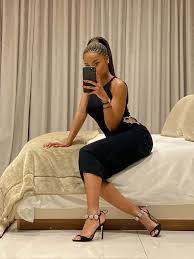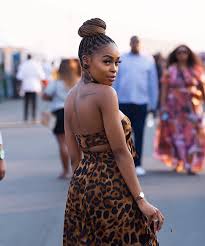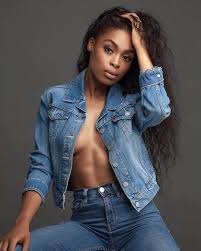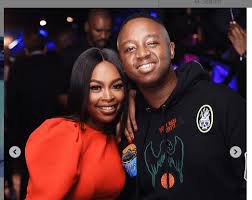 Content created and supplied by: Hope_Faith_Love (via Opera News )