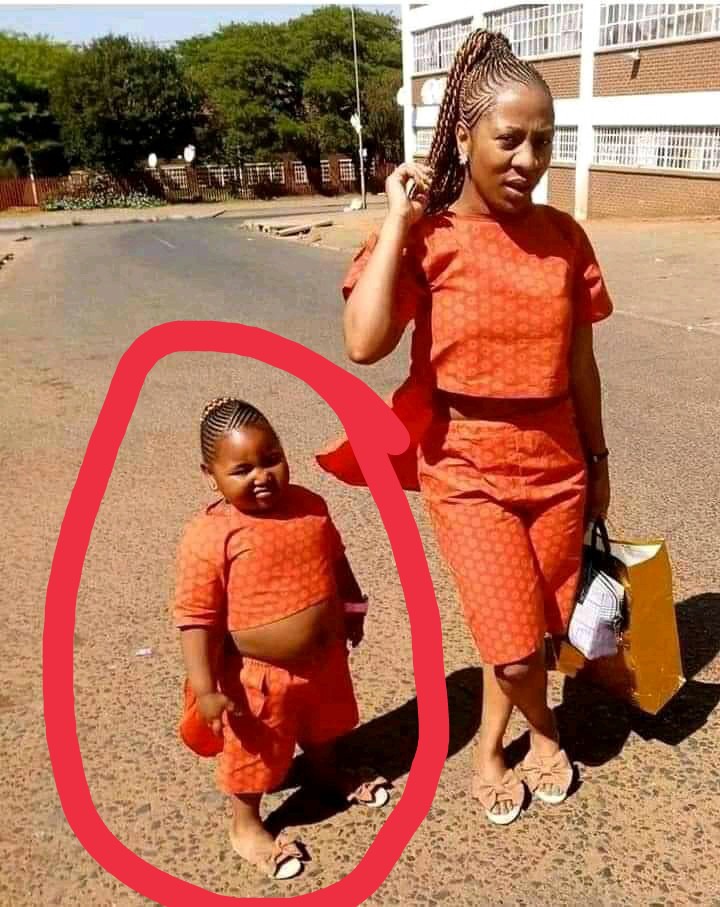 The lady on the picture above posted this picture on Facebook on the group called Black Facebook. After she posted this picture people Noticed something on the picture and they were not happy.
This lady and her child were wearing matching outfits but it seems like she did not get her daughter's size correctly as we can see that the outfit does not fit the child and by looking at her face we can see that the child is uncomfortable in the outfit that she's wearing.
This lady seems to not care about what her daughter looks like, the Lady's outfit fits her perfectly but her child's outfit is smaller than the child. This lady was supposed to take the outfit back to where she bought it and get a bigger size for her daughter.
It could happen that this lady took this picture as a joke and she didn't mean anything with this picture. We can see that the lady is carrying a shopping bag which means that she is going to town or she is coming from town.
Content created and supplied by: FuryNews (via Opera News )