God's plans are unlike a person plans. A couple who started loving each other as in playing finally made at to be husband and wife.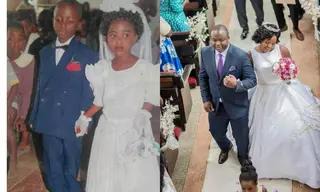 The man who's called Kofi from Nigeria took it to Social Media explaining that he and his wife were featured in a drama for their school anniversary. They were acting a drama as husband and wife and ever since then they are closest best friend.
Kofi also tells people that Ama who is his wife now have been supportive friend and she was always on his side. "By the way i loved Ama, i saw an opportunity to tell her that i love her but i was afraid that she can tell me that we are friend. I switched off the guards and proposed her and Ama said she loves me too", Kofi said. Kofi and Ama grew up together helping each other with everything.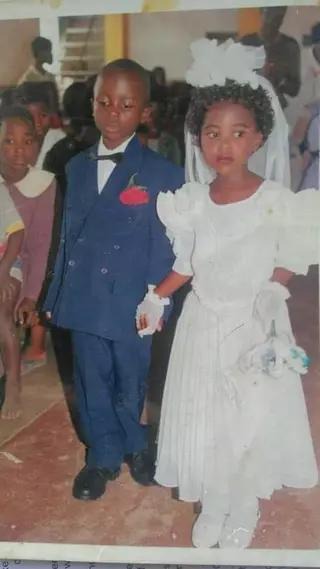 Ama and Kofi have been am inspiration to lots of couples. They loved each other from 1995 till now they get married to each other.
"May God Bless you for staying glued to me in rain and shine. You are my world" Ama wrote On Facebook praising her husband Kofi.
Content created and supplied by: Raveleravele (via Opera News )