It has definitely ended in tears for the young man who thought that he was ready to settle. He was ready to give it all up and also marry this young woman. But unfortunately she was not interested to being with this man. 
The woman unfortunately said no the the proposal and also she had left him. She left him there on his knees and unfortunately other people had to go to the man and comfort him.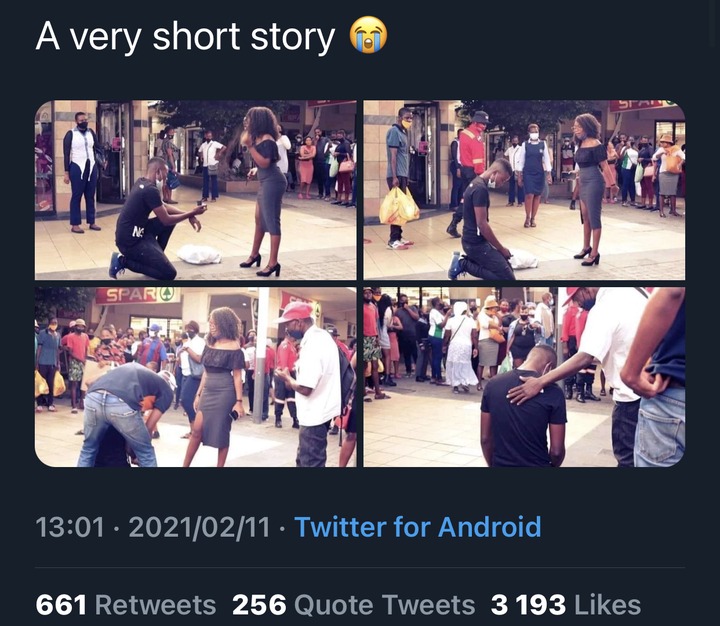 This has caused a challenge into conversation as a lot of people havefone forward. Explained that they do love their boyfriends but not to marry them. 
A link to the full post and also comments- https://twitter.com/kulanicool/status/1359819757462126592?s=21
@Siya, "I think most of these gents proposing publicly are those guys who messed up and got caught and they be thinking this will fix things."
@nwabisi, "So true some man loves to use material things as a token of apology and it's boring"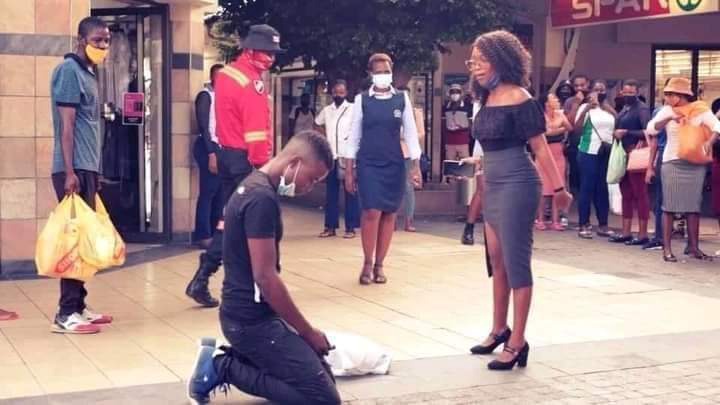 @shaun, "Never rush to propose in public , they will hurt u. The thing is some girls love u but they don't see themselves getting married to u, they just love your company, or seeing you around them."
@Linda, "That's how I feel with the current boyfriend lmao he's not a husband material at all I hope he ain't thinking of any drama"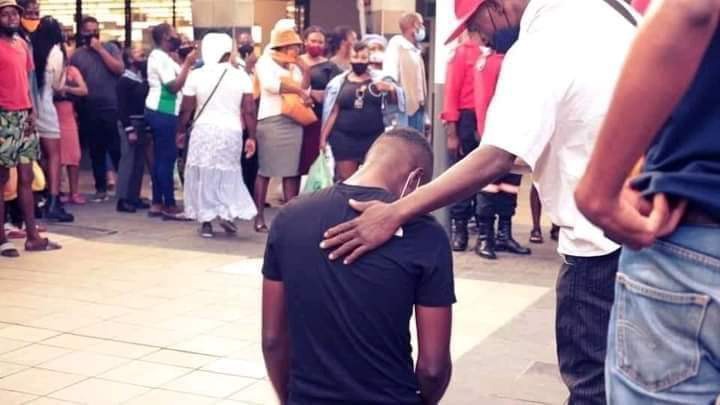 Many people have commented and also explained that. There is no way that a person should ve forced into marriage. People should have an honest conversation and also set their intensions straight with each other. 
SOURCE: SOCIAL MEDIA TWITTER
Content created and supplied by: EntertainmentBoss (via Opera News )