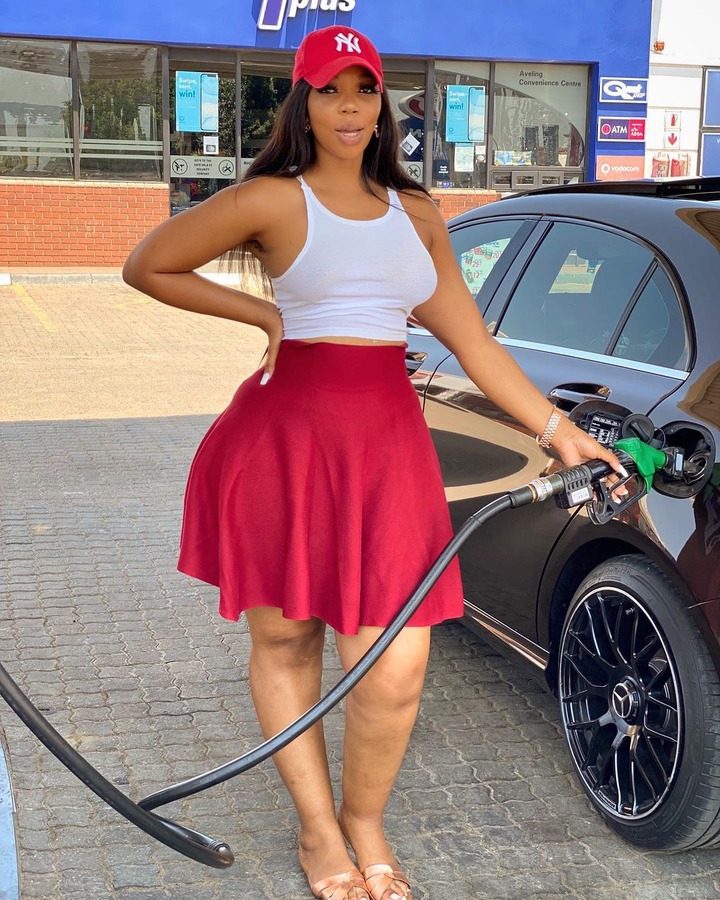 The famous curvy teacher shares pictures that turned heads around.
Lulu Menziwa is one of the famous teachers who recently turned a socialite and trends week in and week out due to the beautiful snaps of her body that she shares on social media platforms.
Tweeps always tease her about how the schoolchildren wouldn't focus in her class as they will always be found to be admiring her body instead of consuming the curriculum that they surely need.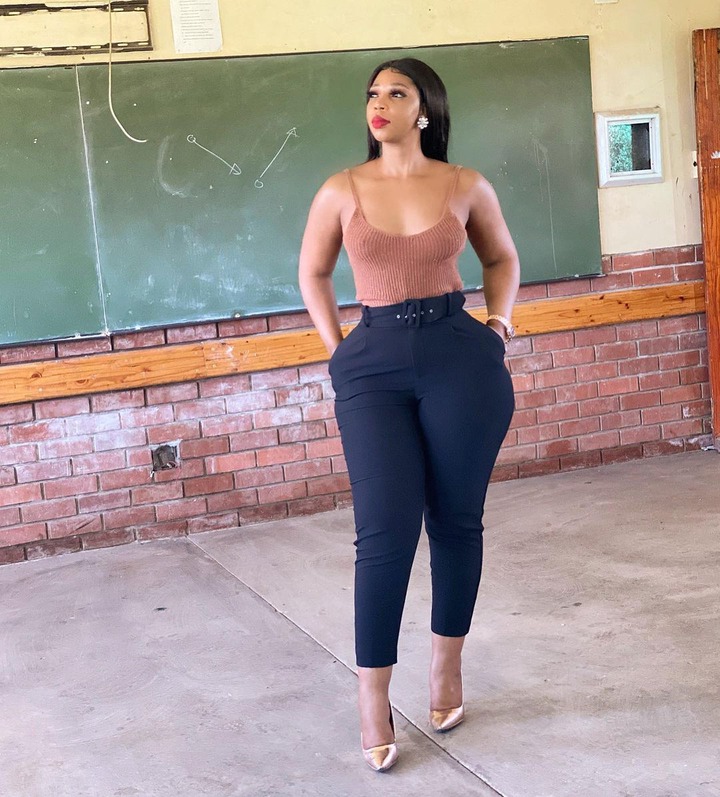 She visited a filling station today and shared pictures on social media and tweeps want her to be hired permanently and promise to always visit the filling station to "support" the business.
"Tell the garage owner to hire you already. That filling station will have more traffic than highway traffic. 15 000 litres of petrol will finish in three days," Obakeng said.
Others who have eyes like those of an eagle managed to spot that she did not have a ring on her finger and assumed that she was not married and therefore they stood a chance.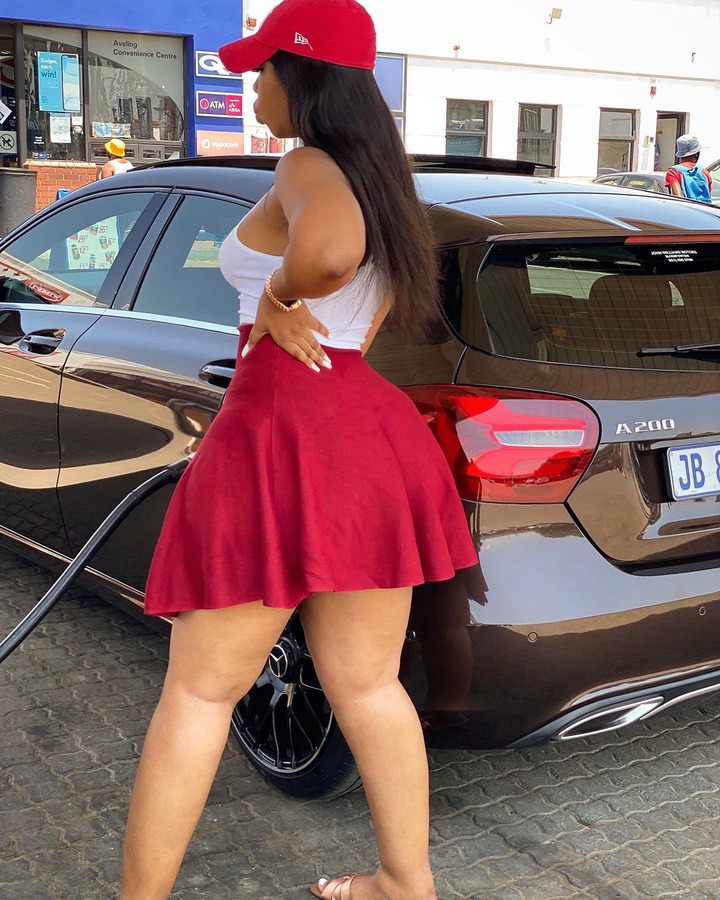 They also say that she could undoubtedly bring more customers to the filling station since she has the looks that people would want to admire the whole day.
When Lulu became famous, she was lambasted for her dress code when she went to the classroom and now people have seemingly forgotten all about that and shower her with praises.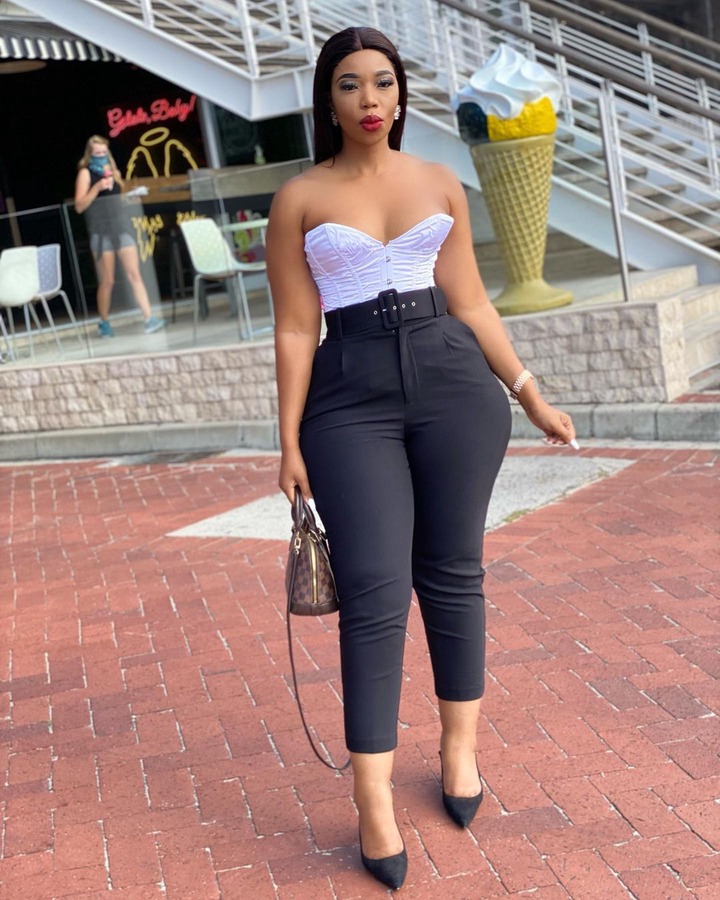 Menziwa is one of those women who are a living proof that you can dress up and still be admired and praised, unlike those who always want attention for all the wrong reasons.
In simple terms, we say she is an absolute example of African women, the women who have the genes of Sara Baartman who was admired and abducted by the Europeans since they have not seen someone as endowed as her before.
Content created and supplied by: TheEyeNews (via Opera News )