Grandparents are our safe haven. They always have our backs no matter what. What is more important is how they always pray for us to be happy and succeed in life. Everyone becomes a child when it comes to their grandparents no matter how old you. Their genuine is everything.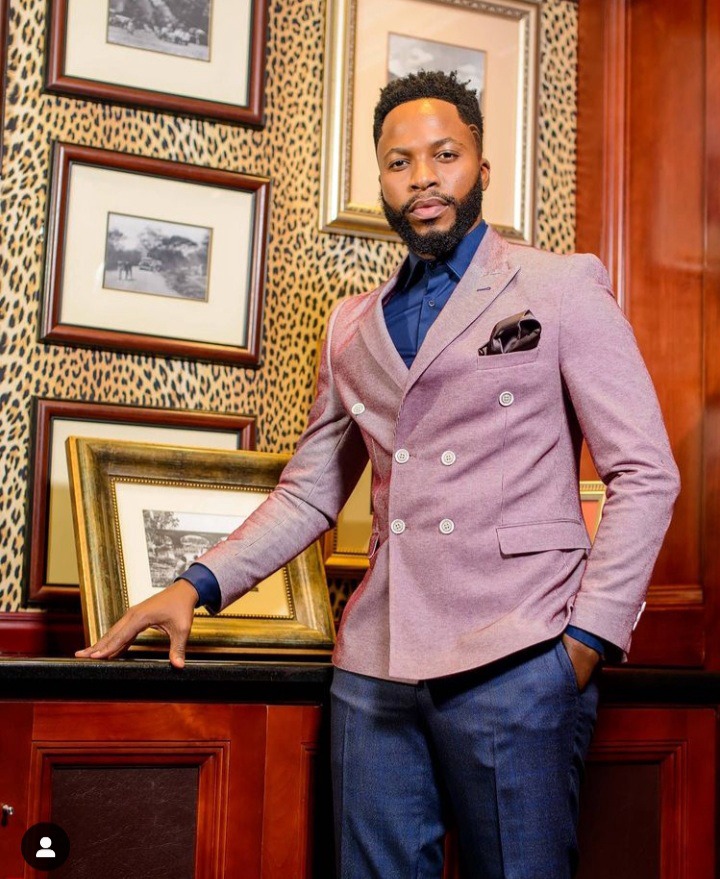 Nay Maps is one of the loved actors in the industry. For his acting and also his looks. He hardly posts on his social media accounts. Only when he is showcasing his Nay Maps clothing. The actor hasn't been on our screens after his The Queen role.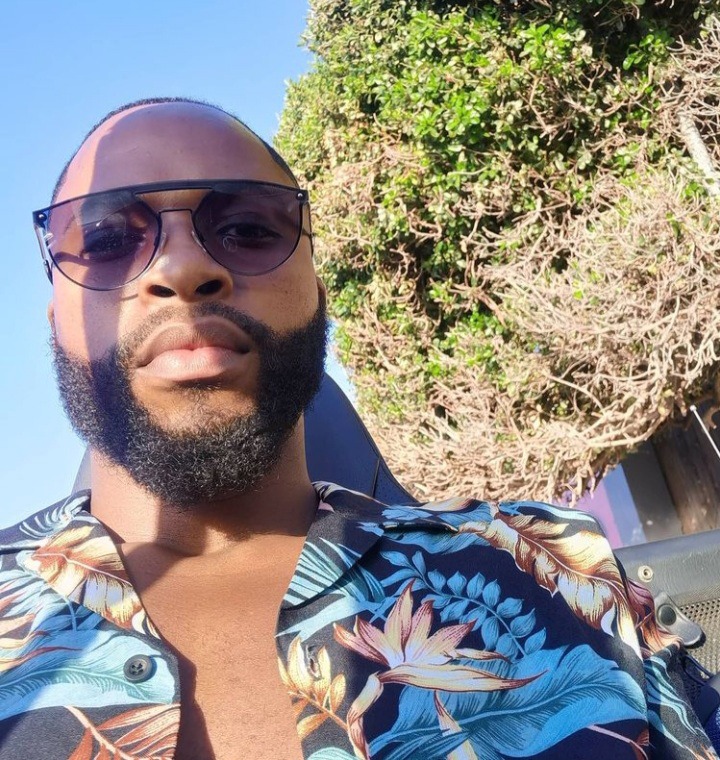 It is like we are stuck in a limbo and we will go back to normal. We are surrounded by death it is heartbreaking. Everyday you hear someone has passed away. Nay is the recent one to suffer the loss of a loved one.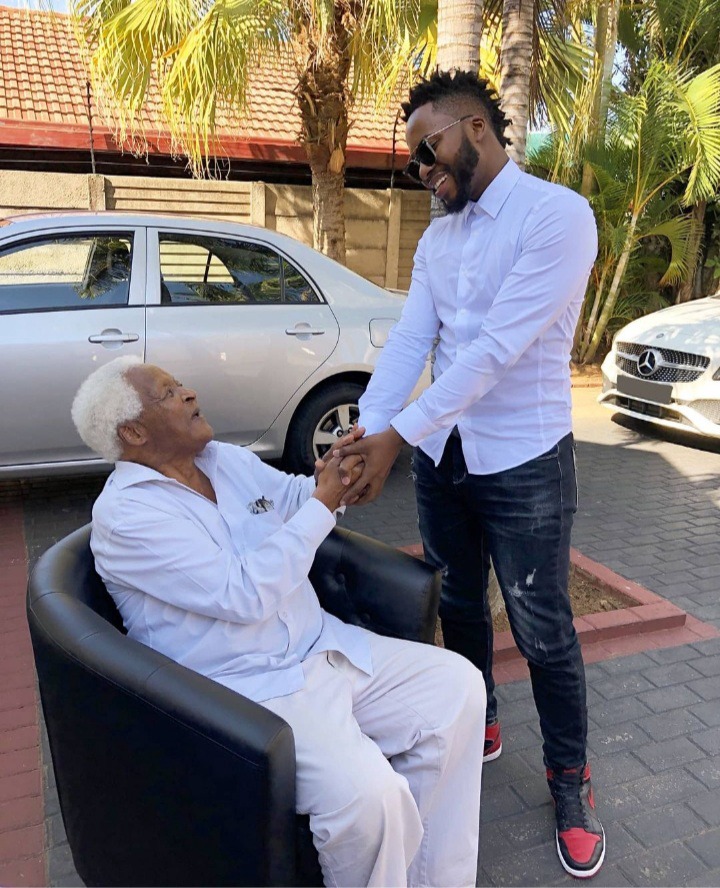 "Mkhulu, You were right. You told me that people can lie and try to create things about you for their own selfish reasons but the truth shall remain... and that I should never be affected by them as I know the truth and the truth shall remain and be evident no matter what. It saddens me to even type this as I only just recently lost my father and now you too have left us to be with him too. What a sad week. But thank you for Gifting me with Mom".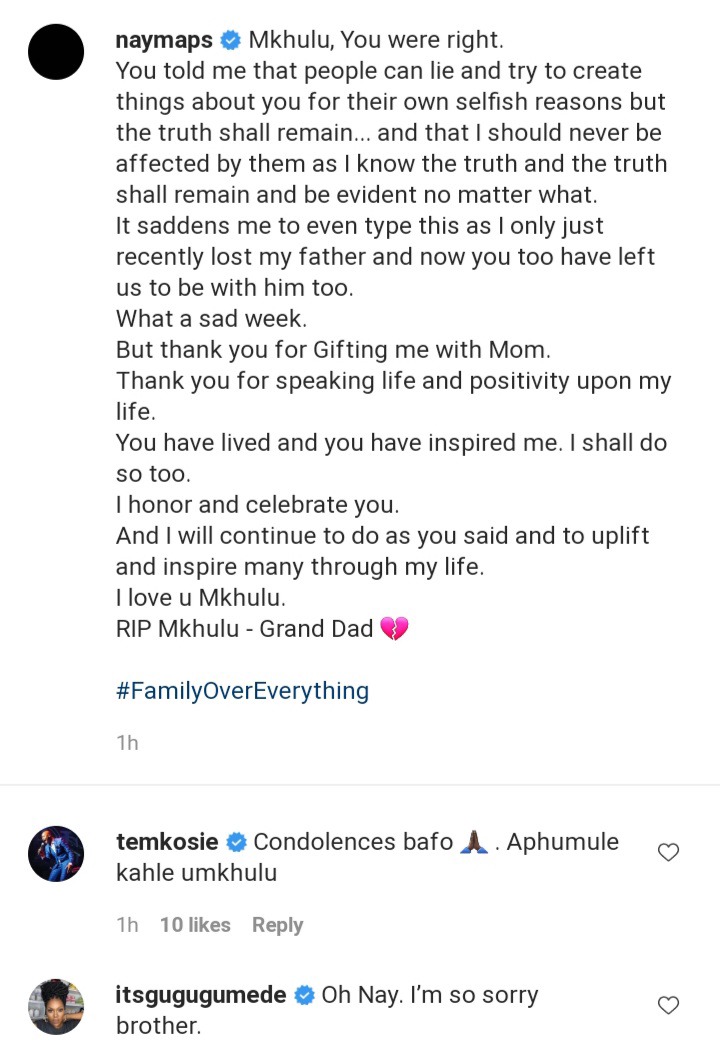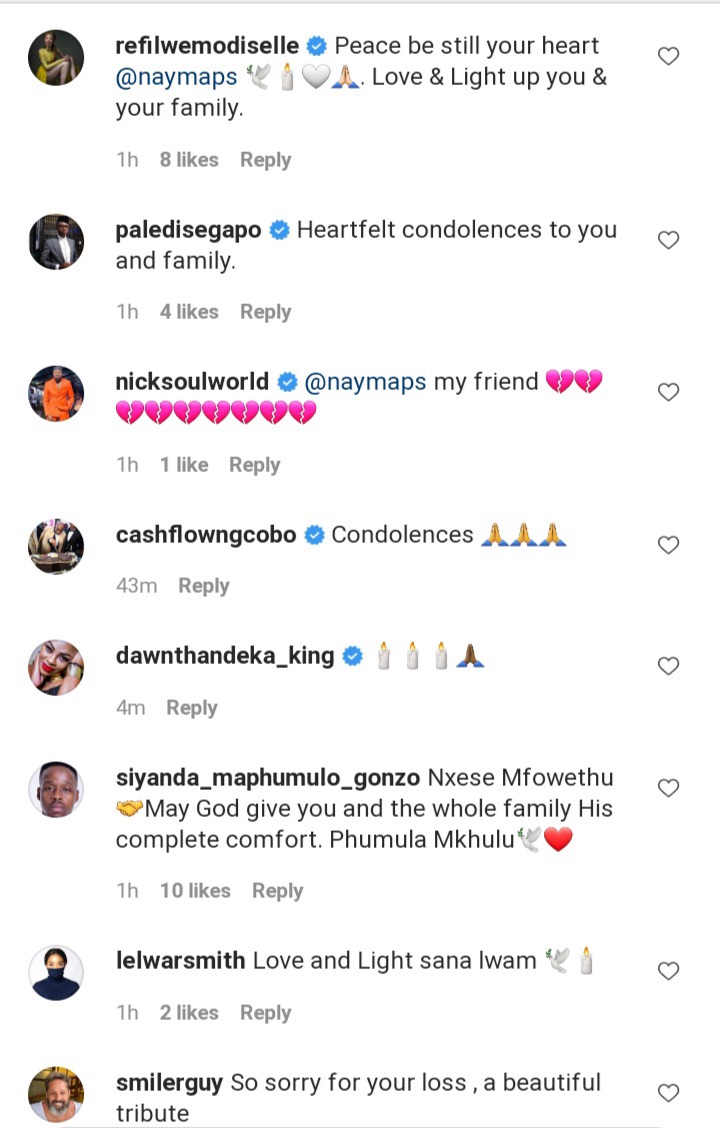 May God be with his family. 
Content created and supplied by: PennyM (via Opera News )