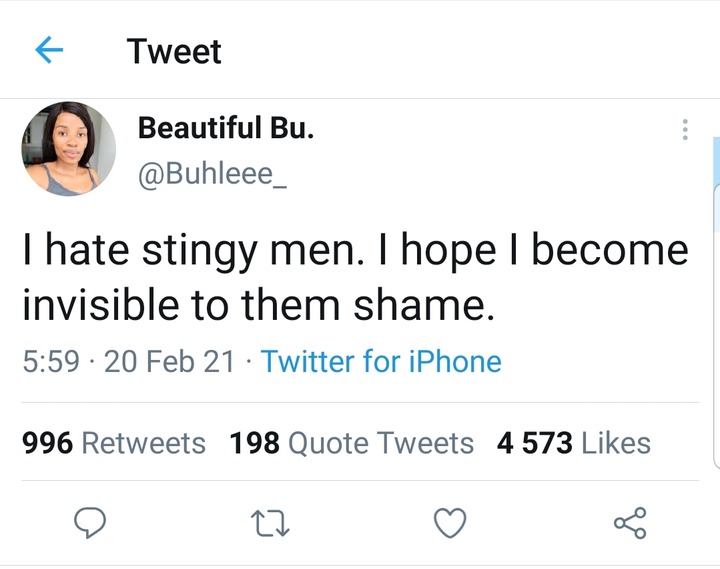 The lady on the picture above said: "I hate stingy men. I hope I become invisible to them shame." These are the responses from some people on Twitter…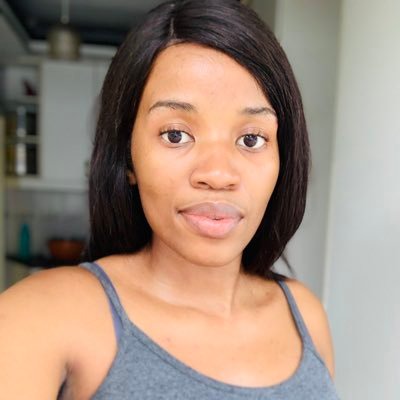 It was said that being with a stingy man is the pits especially if you're a giving person naturally. This lady added that she enjoys spoiling her partner with gifts and she appreciate that it's reciprocated. A stingy man, on the other hand just takes and complains when he has to spend.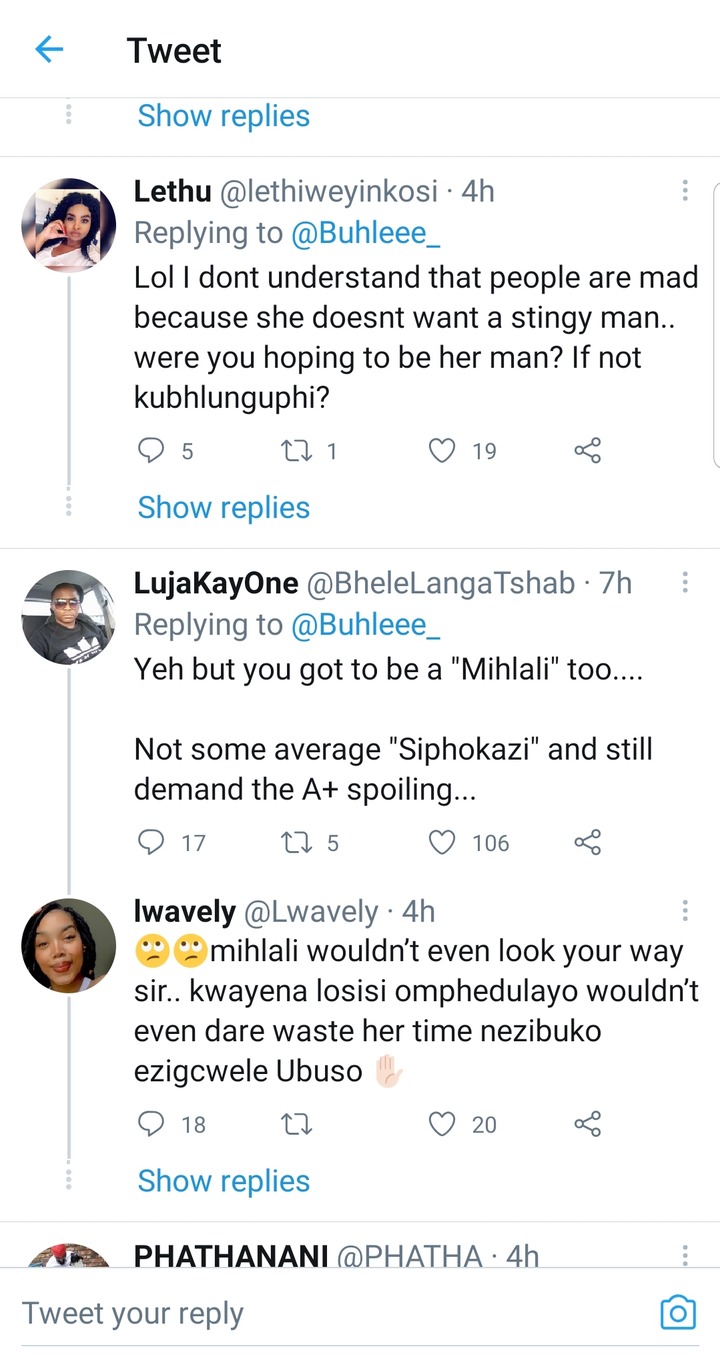 You find one stingy who won't buy u data but all the time he wants video calls, pictures. Be stingy its fine but don't take form others if you not willing to give.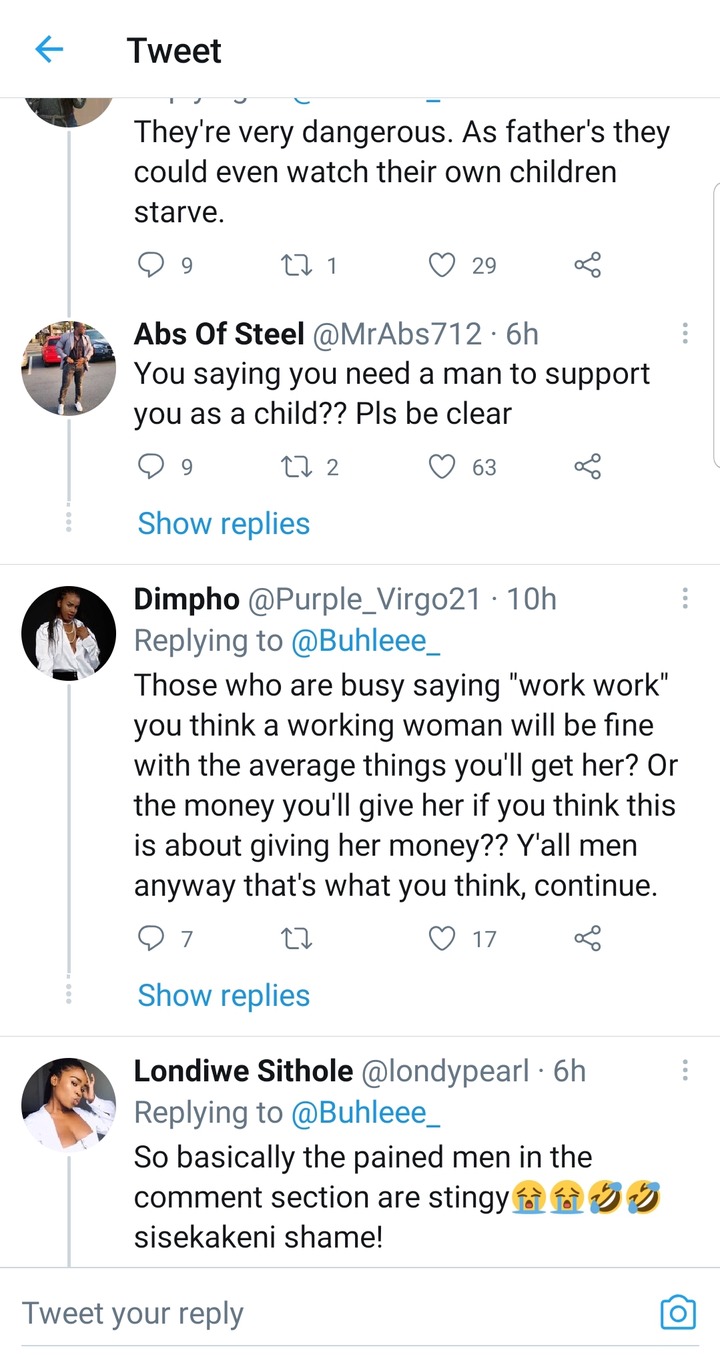 Some said that did you know that there no stingy man? They are stingy specific. Meaning they choose specifically who not to give to because they see you not worthy. They're stingy because you're of no value to them. So run when you see one because there is a subliminal message in stinginess.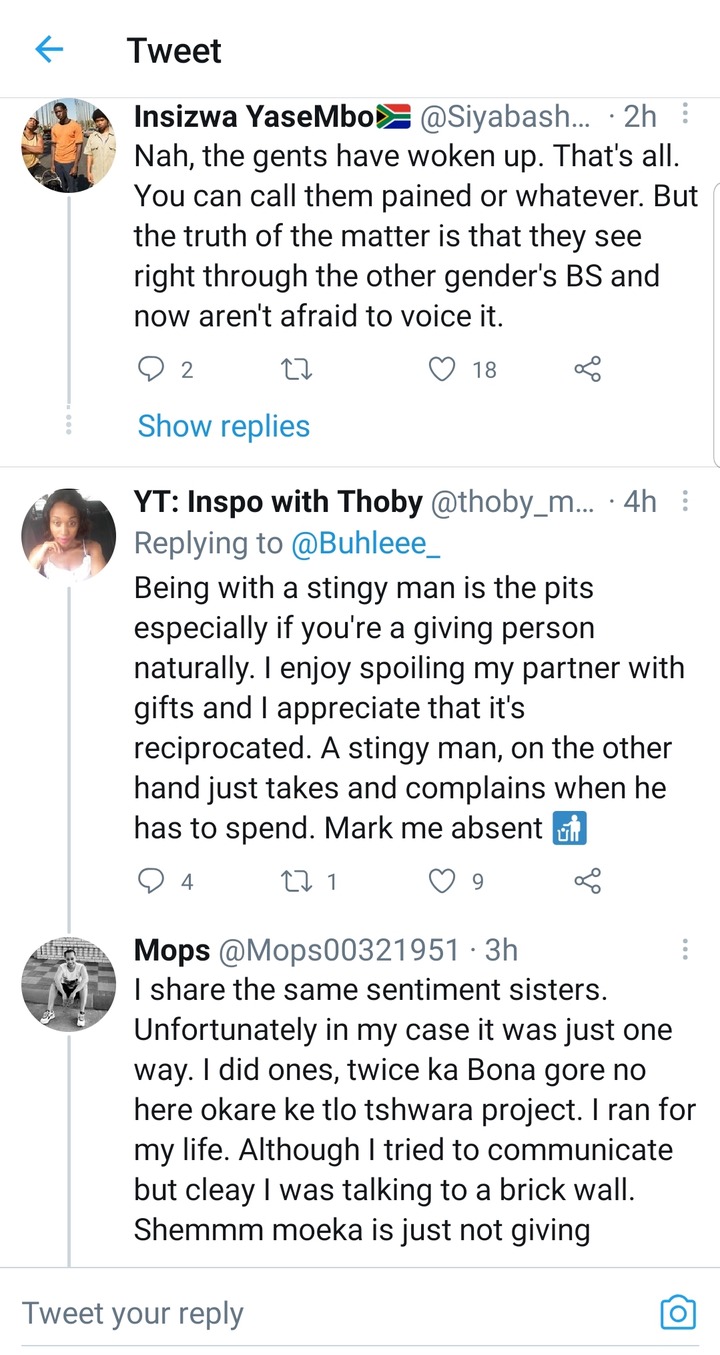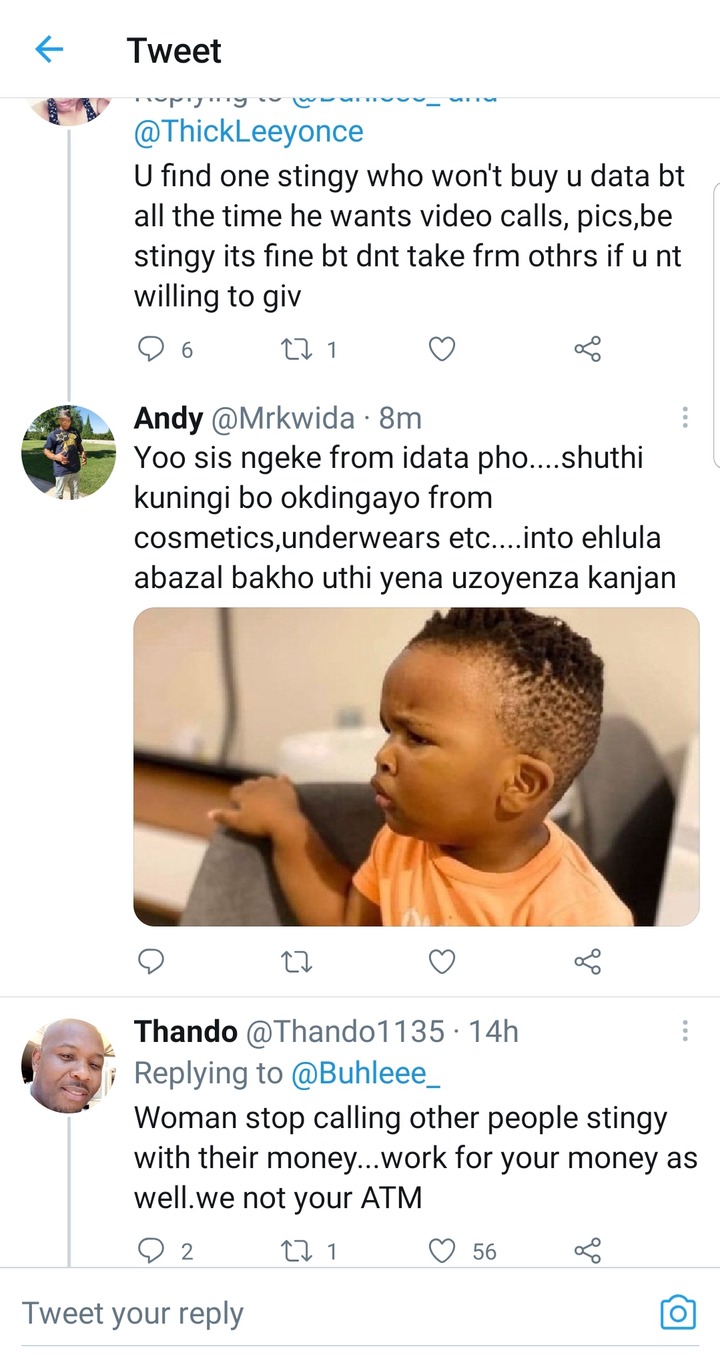 Source: Twitter Buhlee_
https://twitter.com/Buhleee_/status/1362975177227853825?s=08
Content created and supplied by: NewsCity55 (via Opera News )