Written by Cpheroush King Hadebe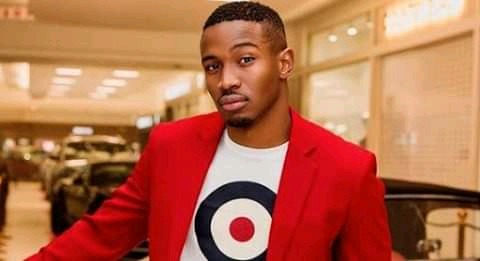 Durban- The River actor, Lunga Shabalala, has broken his silence on the reason of his exit on The River.
He has reached the end of the road with this Telenovela as he has left it. There have been rumours that he was fired but he has decided to set the record straight on what happened.
Lunga plays the role of Lindani Dlomo on The River. He has finally addressed rumours that he was fired.
He has remained positive on his journey despite criticism he has received on 1 Magic's series, The River. He revealed that he has started already working on his new project.
The TV presenter, model and actor surprised many when he made his debut as Lindani on The River 2 years ago and has now confirmed that his journey with the soap has ended.
"The River was an amazing experience and I'm grateful for the opportunity to be part of such an exciting team. I've definitely made friends and family there," said Lunga.
The 31 years old actor from Pietermaritzburg recently posted a picture of himself on the social media on the set of his new gig.
He said " I can't reveal much at this stage but I have a project coming up soon.I look forward to what God has instore for me".
You can't stop your life because of the fear of what people will say because they always have something to say," he said.
The former SABC 1 Selimathunzi and SABC 3 presenter said he was grateful to those who showed him love on the show.
He further elaborated: "There were people who showed me, love, especially with the cheating storyline. "I received a lot of compliments from people who saw my improvement," said Lunga.
Lindani just divorced his long-term girlfriend on the show. Expect Lindani to still appear on The River for a while as shows shoot a few weeks in advance.
Content created and supplied by: Mzansicelebritynews (via Opera News )