South Africans took to Twitter to share their thoughts after DJ Shimza posed a question that left many questioning his stance on the issue. The veteran asked fans how they feel about other people promoting their businesses under their tweets, he was first to admit that it is indeed hustling altough he went ot explaining that some people advertise things that go against his brand and beliefs. This left many tweep split over the Dj's intentions with this tweet.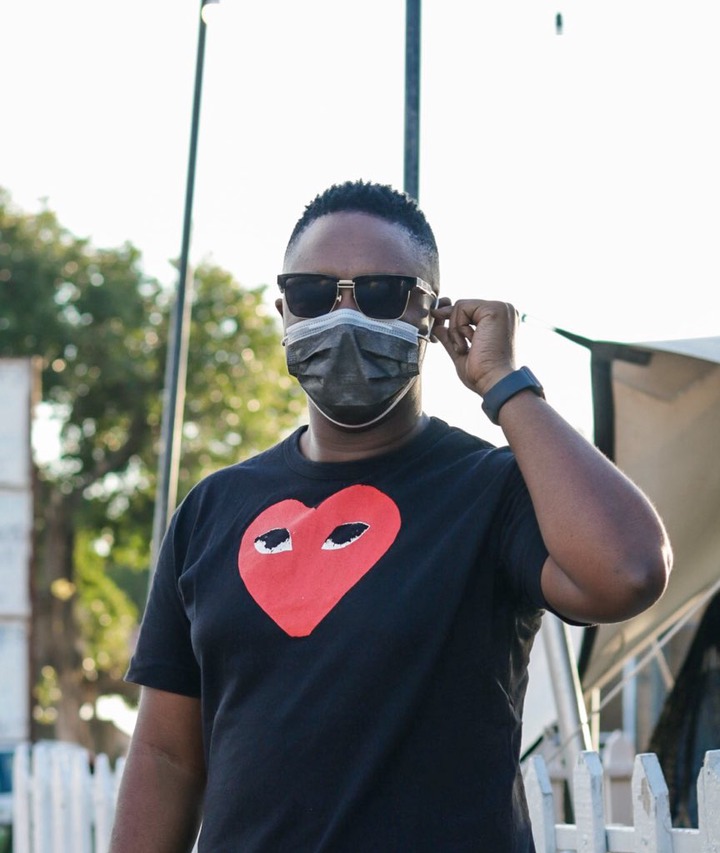 He went on to share that he supports those who hustle, however he claims other people promote irrelevant things to his followers such as bitcoin and crypto posts. The DJ explains that this isn't morally cool with him because he was raised to ask and say thank you before imposing in people's spaces.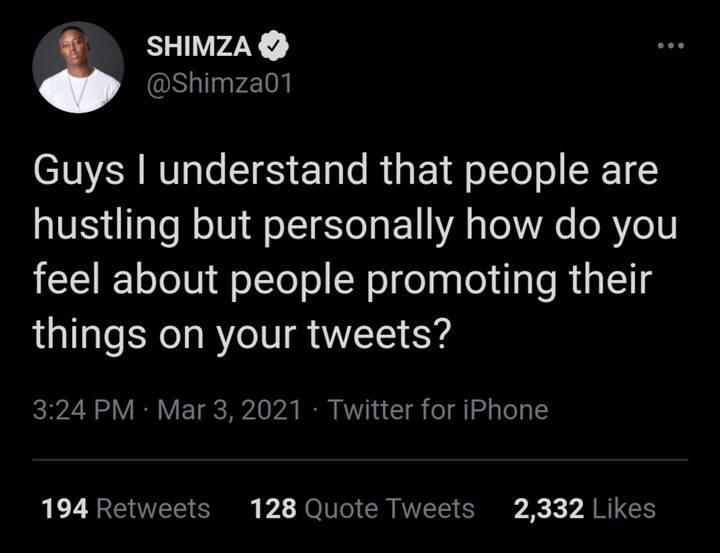 South Africans reacted to the tweet above, see the replies from Twitter below :
Replying to @Shimza01
It's like when we retweet your tweets even when you didn't ask,we are trying to push you so push others as well. As long as they are not insulting
Replying to @Shimza01
The mere fact that your even asking, means it bothers you. Since they take absolutely nothing from you, it makes us question your heart. Ekare pelonyana ya hau e mpenyana tjena.
Replying to @Shimza01
That's how we actually make money to stream your music and attend gigs, that's how we pay Dstv to watch Lockdown houseparty... Businesses feed from each other, its an ecosystem!
Replying to @Shimza01
Nothing wrong with that, our parents never complained when we play your tracks in the house though they never liked your genre
Replying to @Shimza01
You are part of hustlers my brother. Just make peace with it and go with the flow.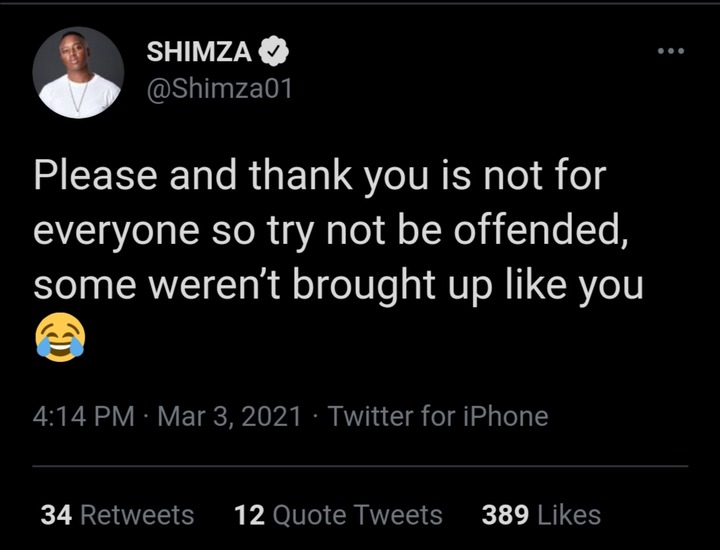 The DJ mantained that he believes people should ask before advertising under his tweets. This seems practically impossible as he has a big following which means that he wouldn't be able to respond all to all the requests in time. He stood by his opinion despite attacks from social media suggesting that he is getting big headed and stopping people from growing their businesses and products under his platform, this costs him nothing at all, honestly.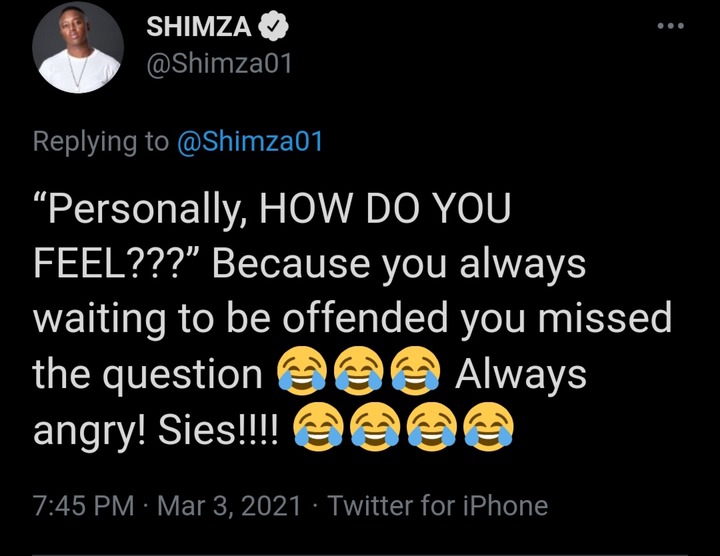 The DJ laughed off all the hate he received from his tweet ad he shared that tweeps are always angry by reacting to his question. He went on to share that the promotion of irrelevant businesses and products filters the comments and reactions from his fan or genuine people who might really want to get through to him. This understandably also makes for notifications that he probably wouldn't want to see under his post.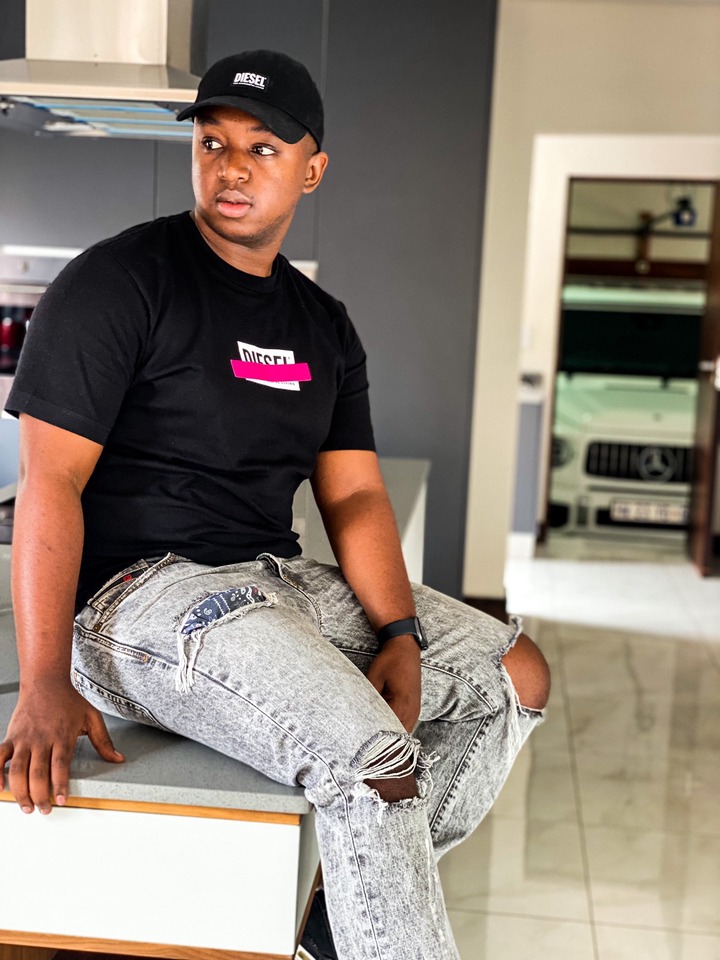 Please share your thoughts by leaving a comment below. Don't forget to like, share & [email protected]
Content created and supplied by: NkosanaWriteOn (via Opera News )