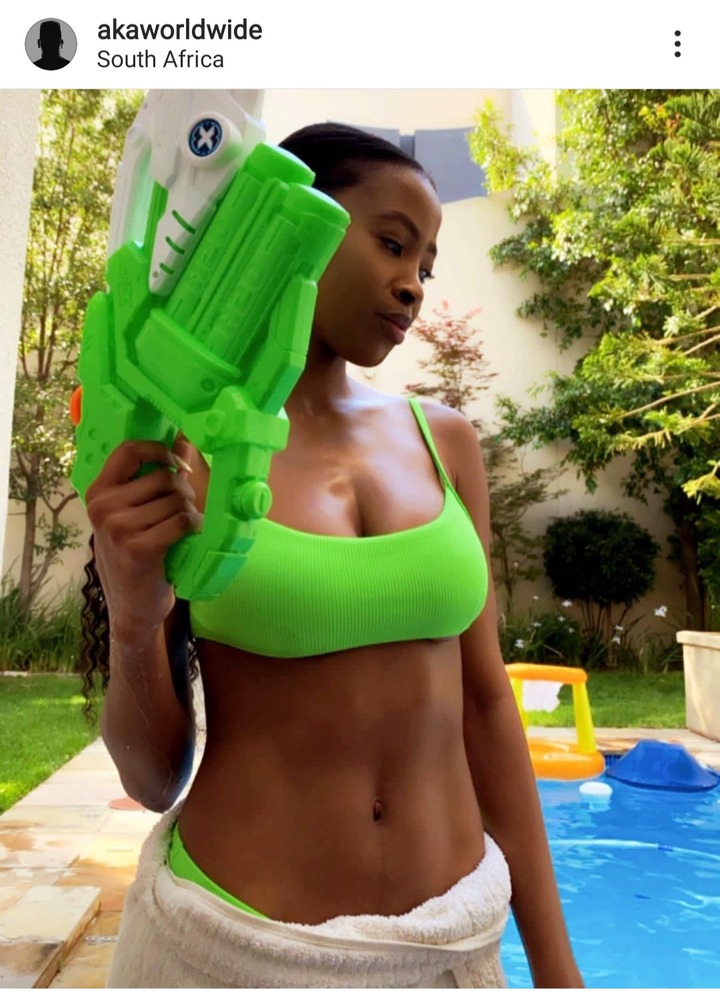 image: AKA's official Instagram page
She may be 21,but make no mistake-she ain't no ordinary 21 year old. It hasn't even been a day since AKA officially announced their engagement but trolls are already onto them, screaming it will end in tears. Babygirl has had to take out her big guns and defend herself from social media hate, and she's not having it. She expressed this on her Instagram story,shown on the picture below: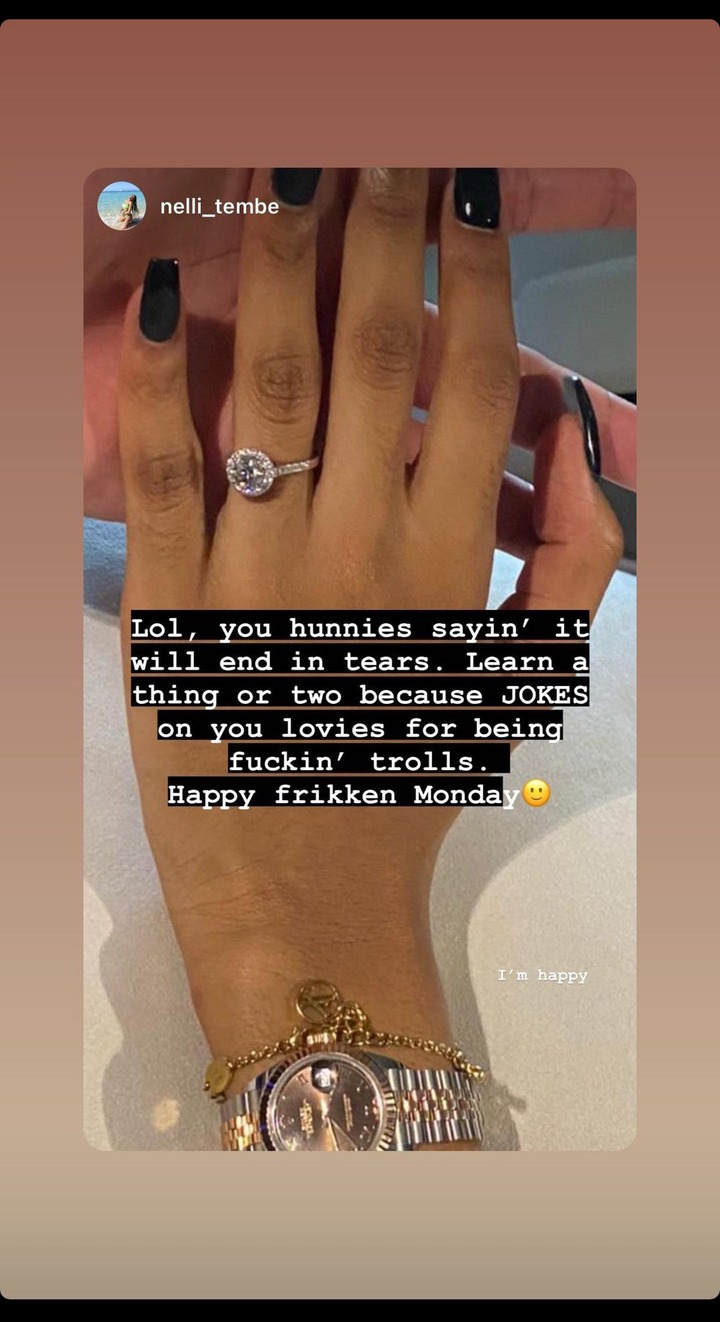 image: AKA Instagram story
This came after negative comments came pouring on AKA's post about their engagement. Most fans aren't so sure about this engagement given AKA's dating track record and shenanigans and there's fear this might just end in tears too. However, the couple really looks happy though, maybe the joke really is on the trolls. Check how happy and cute they look below .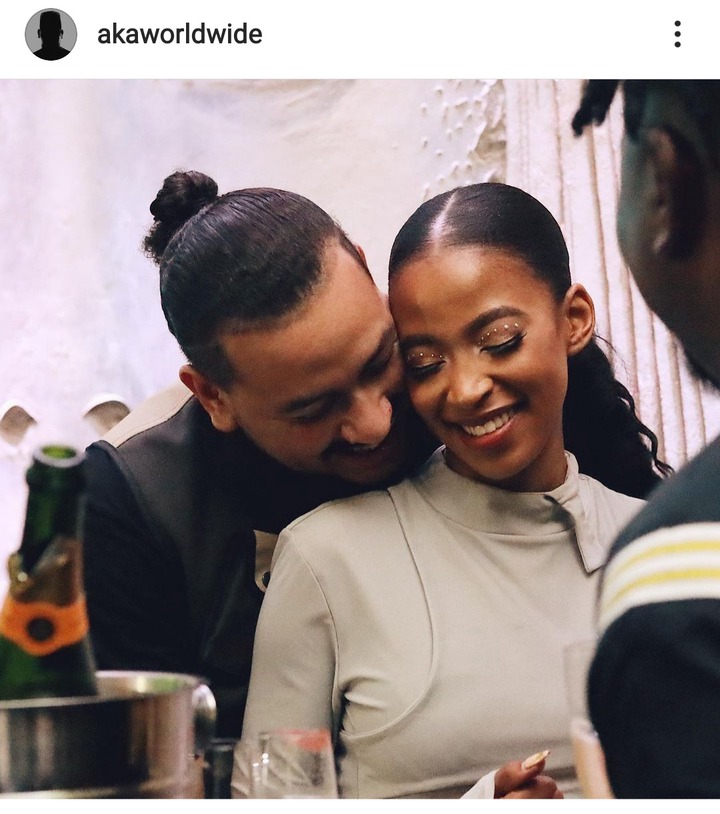 image: AKA's official Instagram page
In the picture, its almost as if they're laughing at trolls. It really does look like they are madly in love with each other. She did say she is happy in her stories,maybe this is what happiness looks like.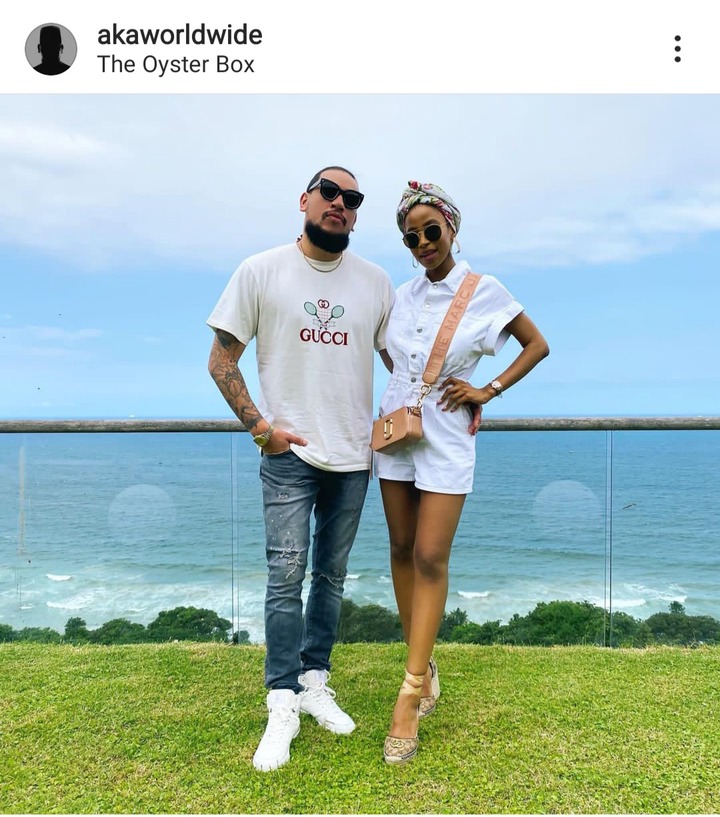 image: AKA's official Instagram page
And before we call this a day, let's appreciate how beautiful our 21 year old fiancé is.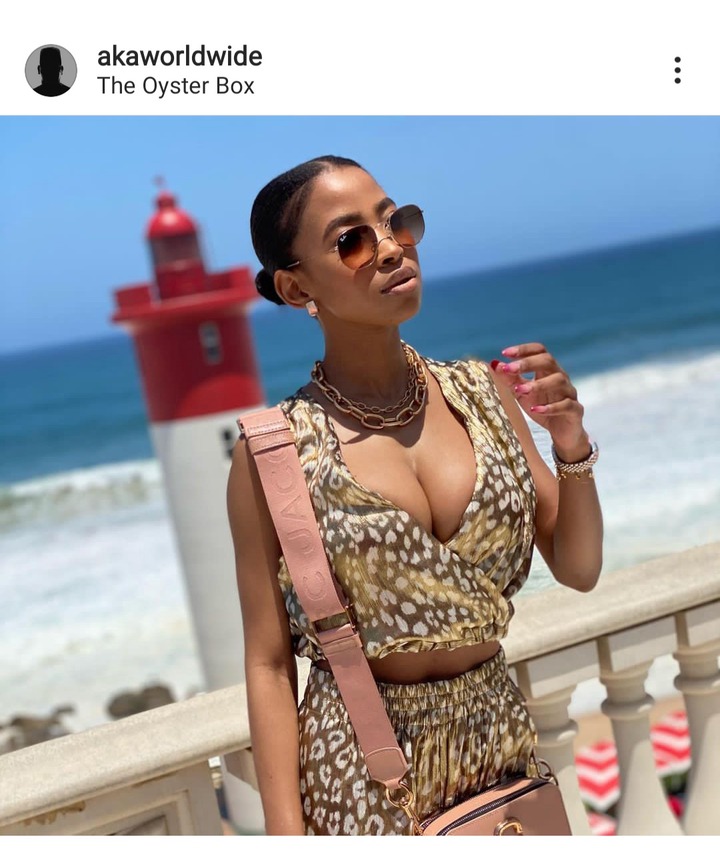 image: AKA's official Instagram page
Whether you believe its a PR stunt or a match made in heaven, they are engaged.Let that settle in. Feel free to share and comment your views down below.
Content created and supplied by: Nommy_entertainment (via Opera News )