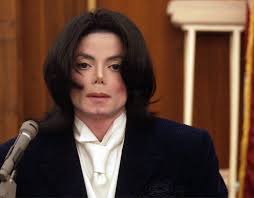 Npr.org released an article with a timeline of the quarter of a century that Michael Jackson got away with sexual abuse as well as other civil and criminal lawsuits.
December 1986: James Safechuck meets Michael Jackson on a Pepsi ad set. Jackson befriends the family of the 10-year-old California boy, and so begins the downward trajectory.
August 1993, LA police begin investigating Jackson after 4 more accusations of sexual abuse are brought forward. Police find nothing.
September 1993: A family file a lawsuit against him. They settled the case for more than $20 million and Jackson says he didn't do anything wrong. His sister La Toya confirms that Michael did abuse the young boys.
On June 13, 2005, he was found not guilty of all charges against him.
One of the many pieces of incriminating evidence was brought forward by one child, Jordie Chandler. As you know, Jackson had vitiligo, a skin disease that causes discolouration. Chandler drew a picture of the underside of Jackson's penis, which was put in a sealed envelope. Investigators photographed Jackson's genitalia, and when the image was taken from the envelope, they were a match.
Content created and supplied by: TruthFact (via Opera News )