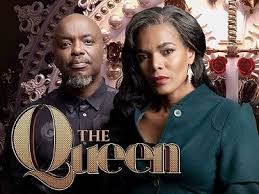 The Queen has been involved in so many off screen squabbles that hasn't stopped the show from going on.
While the matter of salaries has always been a contentious one as Rami Chuene and Vatiswa Ndara left because of what they termed unfair pay. Dineo Moeketsi and Keke Mphuti left because of alleged ill-treatment.
Our favourite maid from the show, Thembsie Matu earns between R20,000 to R25,000. Loyiso McDonald and Zandile Msutwana takes home a salary of R30,000 to R35,000 each. This is roughly what Themba Ndaba, Zenande Mfenyana and SK Khoza also takes home.
However the latest recruits of the show are a bit more expensive.
Jessica Nkosi, Rapulana Seiphemo and Ntando Duma take anything between R40,000 to R50,000 a month. The only person whose salary is undisclosed is the lead actress Connie Ferguson, who is also co-executive producer for the soapie.
However, it only takes looking at The Queen, to know that she is rolling in it.
Source : Zalebs.
Content created and supplied by: Meloo (via Opera News )