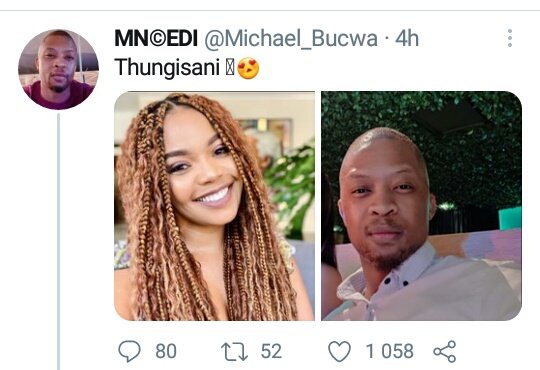 Mr SMEG's baby mama reacted to his post where he posted himself with some woman, the baby mama posted a picture of their baby and said that this is what you should be posting not that (she used a strong word) to label that woman.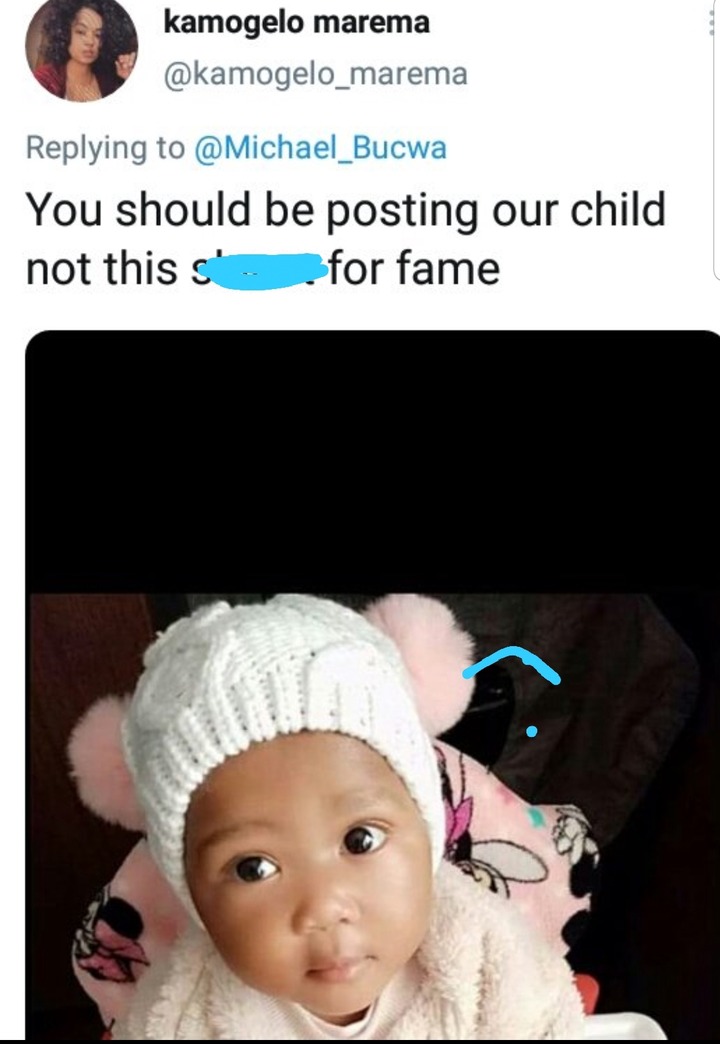 Many tweeps believe that what she did was very much out of order, they saying that what did that woman do to her to be labelled such on social media. The baby daddy isn't forced either to post their baby.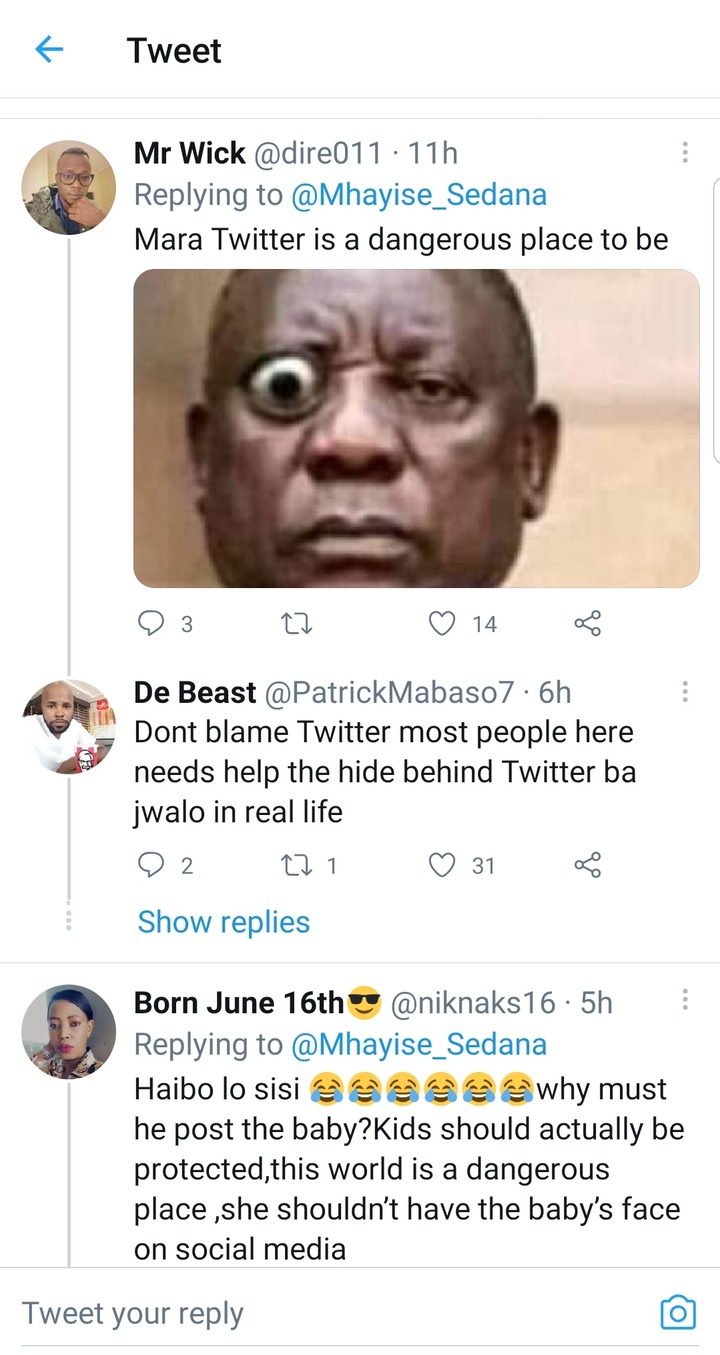 She must not take her frustrations that their relationship didn't work out them come to pull such stunts on another woman, how long will she keep doing this? She must just accept the facts and move on with her life just like Mr SMEG. In that case the baby will also grow up to see to humble parents who separated but without causing drama in each other's lives.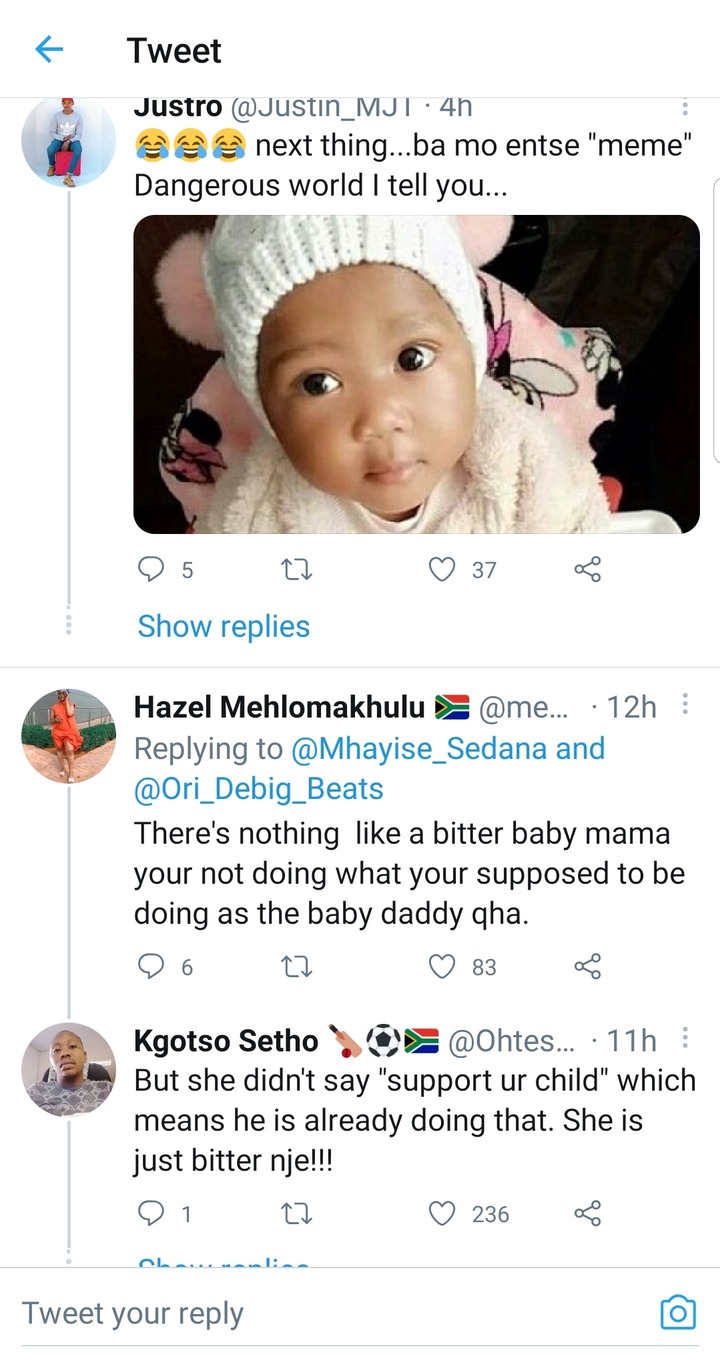 Baby mama got serious issues.. So every lady Mr SMEG is going out with will be labelled 'that strong word' And the audacity to tell him what to do with his phone.... If he doesn't want to post the baby that's fine.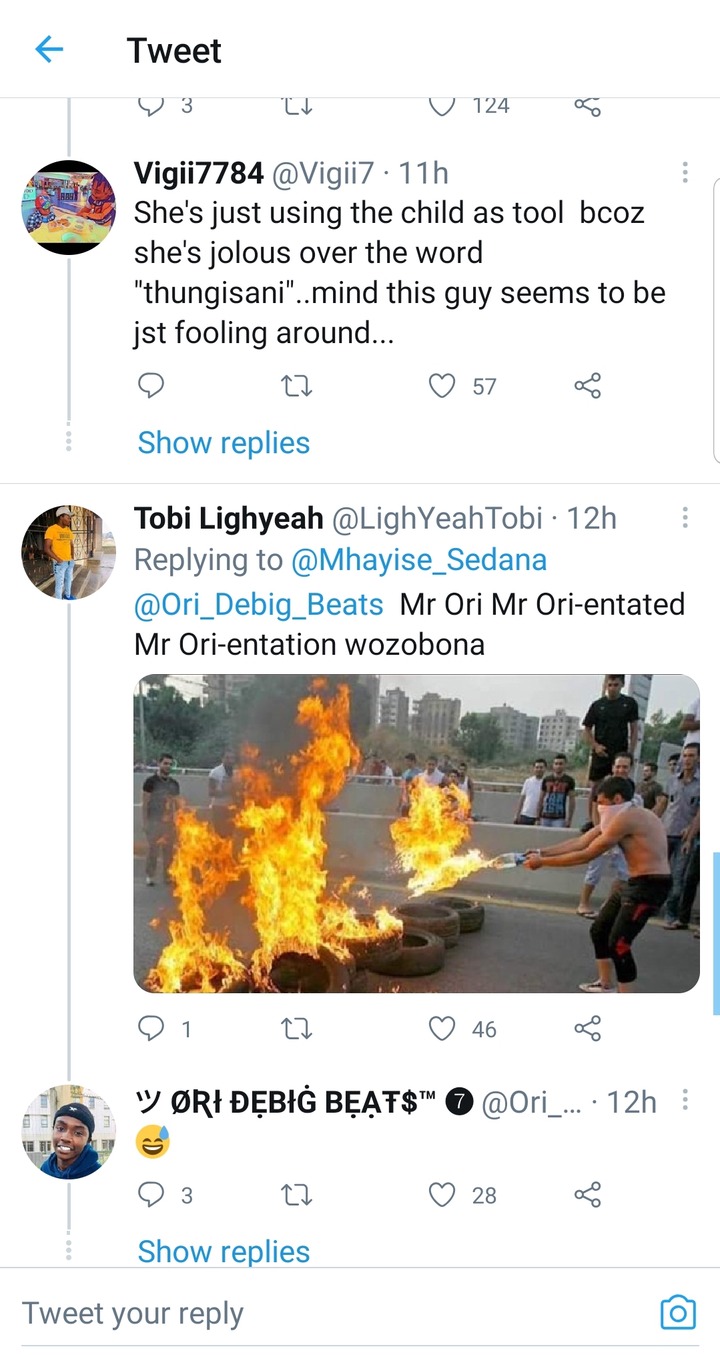 By looking at that comment from baby mama you can see he is supporting the child now she wants it to be posted, her bitterness is on another level. She's just using the child as a tool for her jealousy.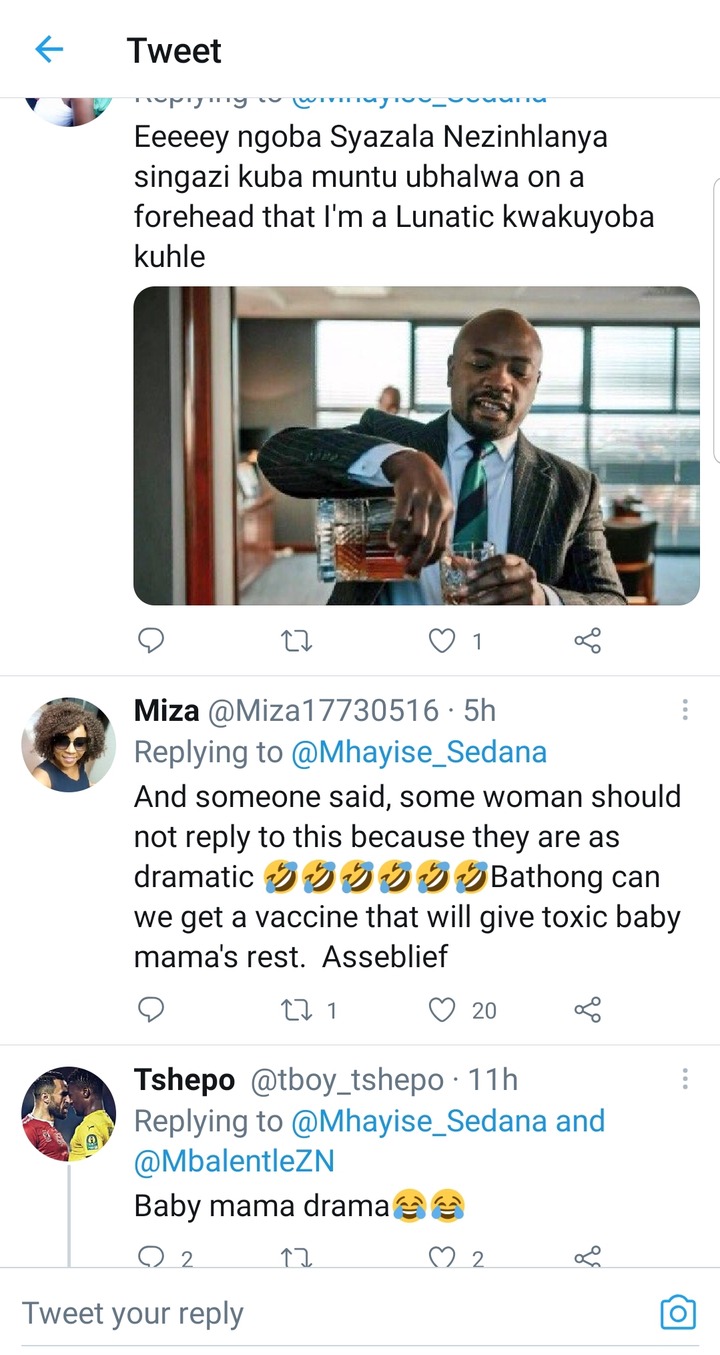 Some were blaming the man, saying that he might not be taking responsibility for the baby, the baby mama did well… It was said that it shows a lack of EQ to blame such reactions on the man.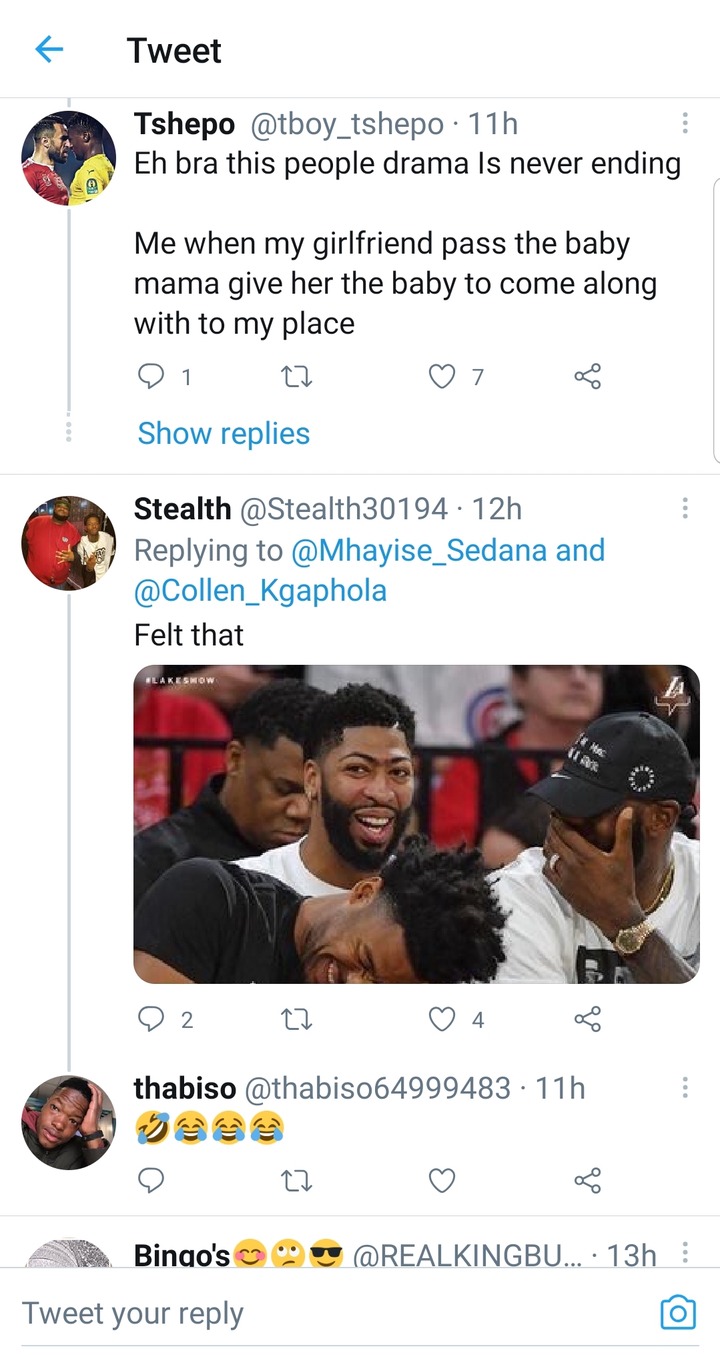 We CHOOSE how to respond to how people treat us, she's choosing anger and many others do. The child loses the most because he/she bares the brunt of the bitterness. I speak from experience.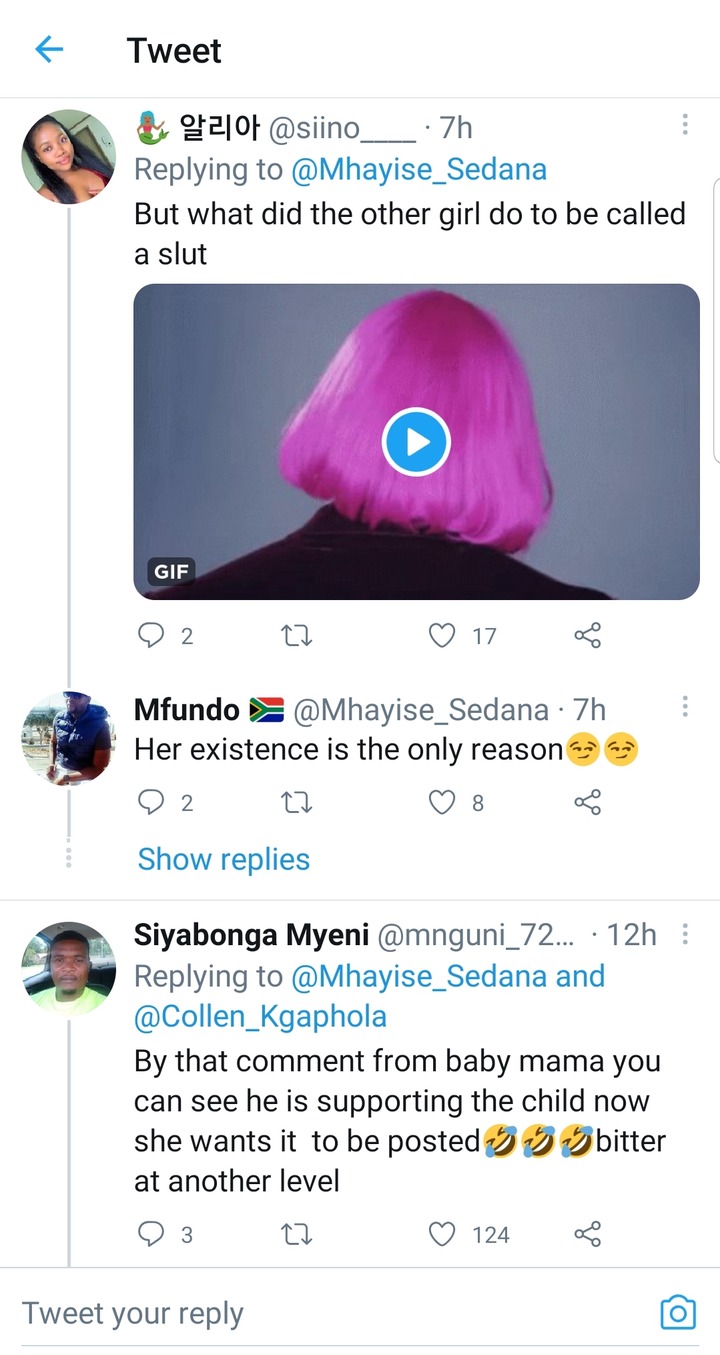 Source: Twitter Mhayise_Sedana
Content created and supplied by: AndileAnele (via Opera News )