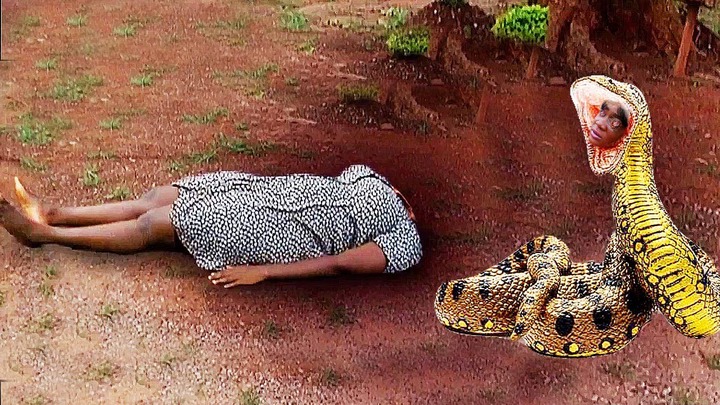 (The Picture is only for illustrative purposes and it does not represent the actual person.)
"I disrespected Mamlambo by bringing my new girlfriend to my place and it did this to her." Said Simon Chauke from Tzaneen, Limpopo.
Simon said that he loved his new girlfriend very much and he was tired of booking into hotels with her instead of bringing her to his house because he was serious about her. They went out for dinner and he decided to take her to his place to sleep over since they had a good day. He said he knew the Mamlambo did not like it when he brought women to his house because it's very jealous, but he never does something so bad. Simon said he bought the Mamlambo a year ago from a sangoma and after his life changed and it made him rich, it started telling him to poke it and it told him that going forward it will be his girlfriend and he will poke it every day.
"I needed money and I had no choice but to buy Mamlambo. I bought it and the sangoma did not tell me that I will have to poke it. I pretended to understand it, but I poked girls in hotels and BNBs so that I can't find out, but this time I found the love of my life and I took her to my house. We got into the house and we watched a couple of romantic comedy movies then after we poked, and I fell asleep. When I woke up, she was not there but her bag was still there. I thought that maybe she went to the toilet and I waited for her, but she didn't come. When I went outside, I found the mamlambo squeezing her and I saved her before it could break her bones. It went into the house and I called an ambulance for her.
She refused to speak to me for days, but she finally listened, and I explained everything to her and now we are engaged, I moved out from that house and left that crazy creature there. Money is the root of all evil, I had money, but I was not happy "He said.
Content created and supplied by: MakhayaNews (via Opera News )