The entertainment industry is a lot of smoke and mirrors and fans usually don't have answers over a lot of things. Television shows can often use a storyline that involves police and to make it more realistic, the props have to be close to the actual thing as much as possible. In South Africa however civilians and the general public aren't allowed to wear the original SAPS uniform even for television. Altough we have seen it on many occasions before, this is how producers and directors get to show you the authentic uniform and vehicles.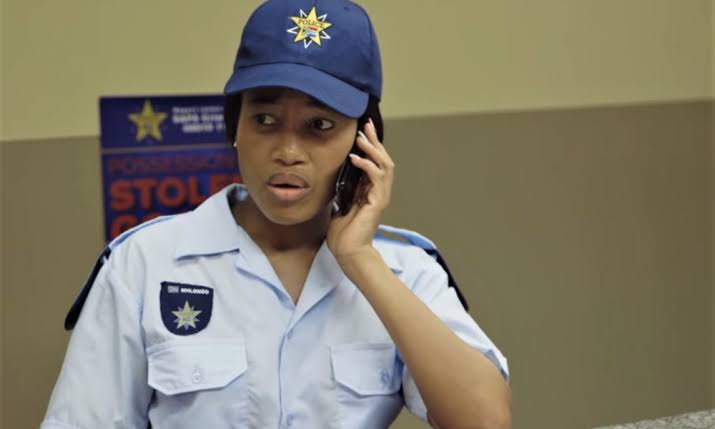 Media journo and social media influencer Phil Mphela hosted a question session on his Twitter profile. One social media user asked the question many have been probably scratching their heads about. This tweeps asked wether actors are allowed to wear SAPS uniform for television and entertainment purposes. Big shows like Uzalo have opted for the imitation to avoid this procedure.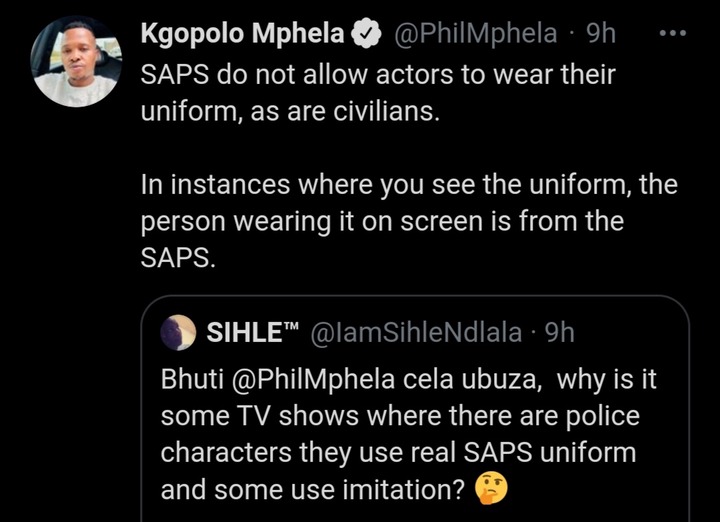 Phil Mphela shared that whenever an 'actor' is wearing authentic SAPS uniform on a television show it is usually a real life police officer. This is used to get around the law as South Africa permits every civilian from wearing anything related to the SAPS including car brandings and many more. This means that the force sends a person to the production to appear on the show upon request.
South Africans reacted to the tweet above, see the replies from Twitter below :
Replying to @PhilMphela
They also get paid for appearing on the show? I mean the real cops with SAPS uniform!
Replying to @PhilMphela
Did Jerry Maake not wear SAPS uniform on the Queen ? or it was an imitation of it?
Replying to @Zimisozenkosi
and @PhilMphela
I think that was before the SAPS issued a circular advising against using the official police uniform. The way how some police officers in soapies are incompetent it sends a bad picture about SAPS
Replying to @PhilMphela
You are forever educating us, Thank you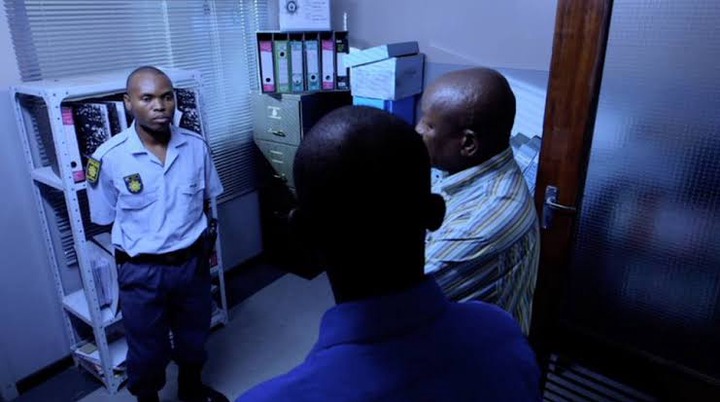 This decision was taken by the South African Police Service after speculations that shows were painting a bad picture of the police and perpetuating a look of incompetence. Stars like Shona Ferguson and more were lucky enough to wear the authentic uniform before this law was imposed. Phil Mphela also went on to share that the real life SAPS who are usually called to appear get paid for their time by the production.
Fans were very overwhelmed by this newly found information as many shared their gratitude to the author of the tweet.This shows that viewers are somewhat clueless when it comes to what happens behind the scene and many people like myself don't know the rules and regulations when it comes to reality and entertainment. This is the reason why many productions use imitations instead of the real deal and that doesn't make them any less proffesional or connected. The next time you a police officer wearing real SAPS uniform you should know that they are a real life cop.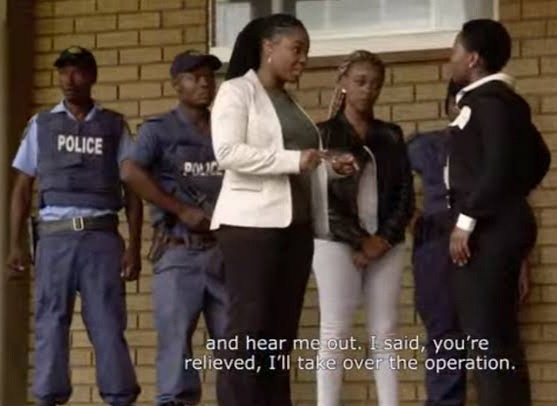 Please share your thoughts by leaving a comment below. Don't forget to like, share & [email protected]
Content created and supplied by: NkosanaWriteOn (via Opera News )