As everyone probably knows by now, Kiernan Forbes who's famously known as AKA, is by no doubt one of the biggest Hip Hop acts we have in the country and will go down in SA Hip Hop history as one of the individuals to pave a way for the genre in the country.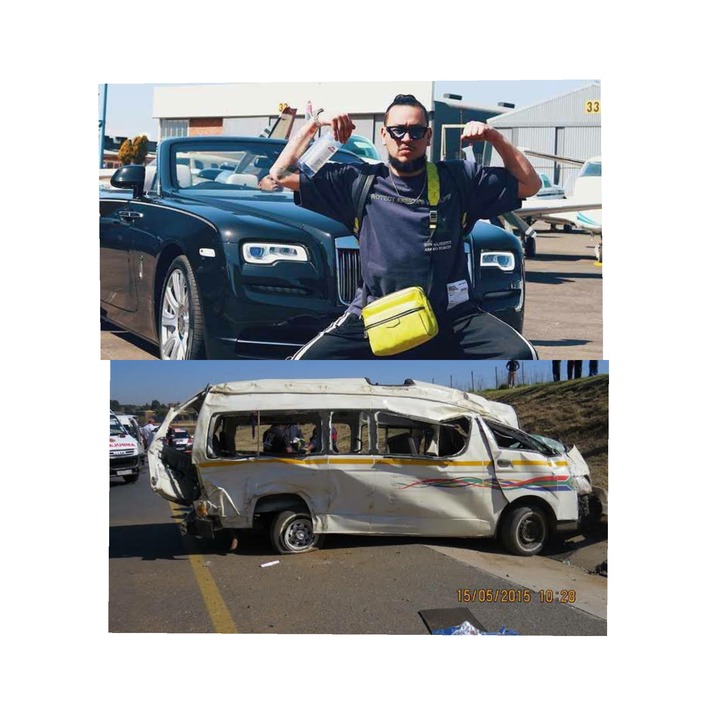 Over the years, AKA has blessed with many albums and hit songs, so far he had released 4 studio albums and one collaborative LP with Xhosa rapper, Anatii. Two of his classic albums include, Touch My Blood and Levels. Some of the many hits he released include, All Eyes On Me, Fela In Versace and Jealousy amongst many others.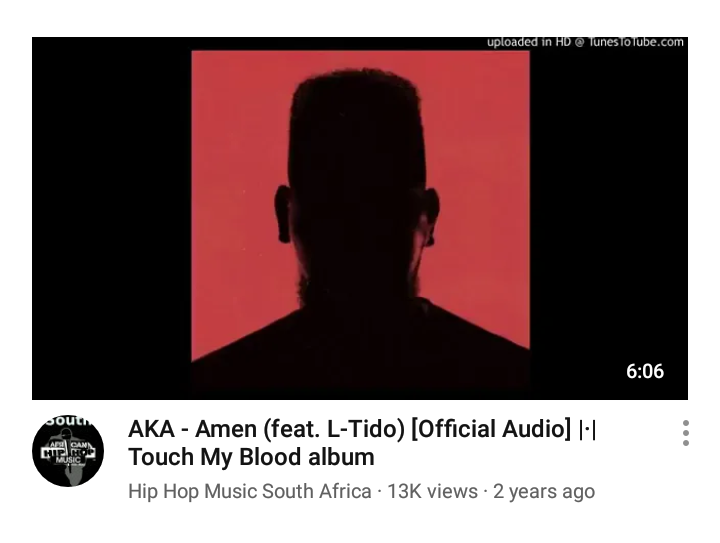 He released his Touch My Blood album in 2018 and it includes a total of 16 songs. One one of the songs called Amen that features his former nemesis L Tido, AKA raps that he doesn't wanna die in a quantum, see image below: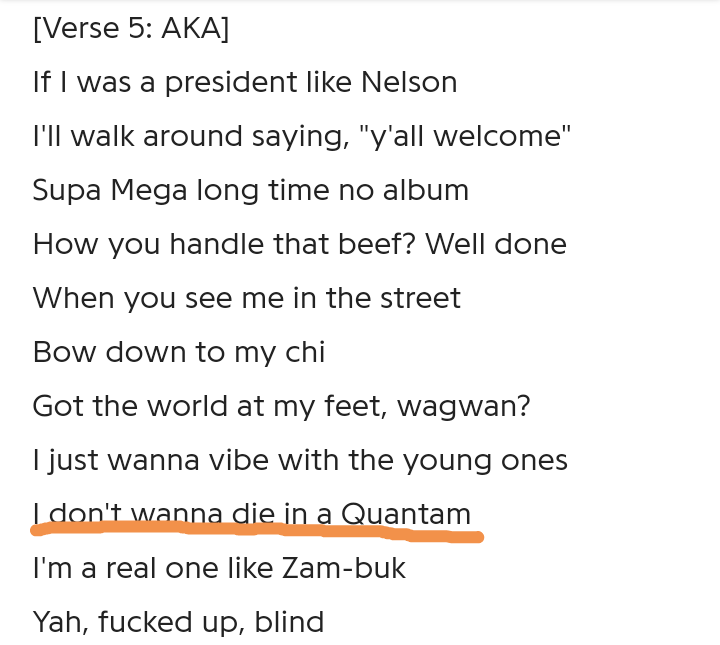 Even up to this day, it is not known why AKA would rap about something like this because he hardly ever rides in a Toyota Quantum taxi, its still surprising.
What do y'all think, does AKA have the right to rap about something like this?? Lemme know in the comments section
Content created and supplied by: ZIPPSTAR (via Opera News )